Getting Personal! Michelle Obama Says She Was Body Shamed & Felt Insecure About Being Poor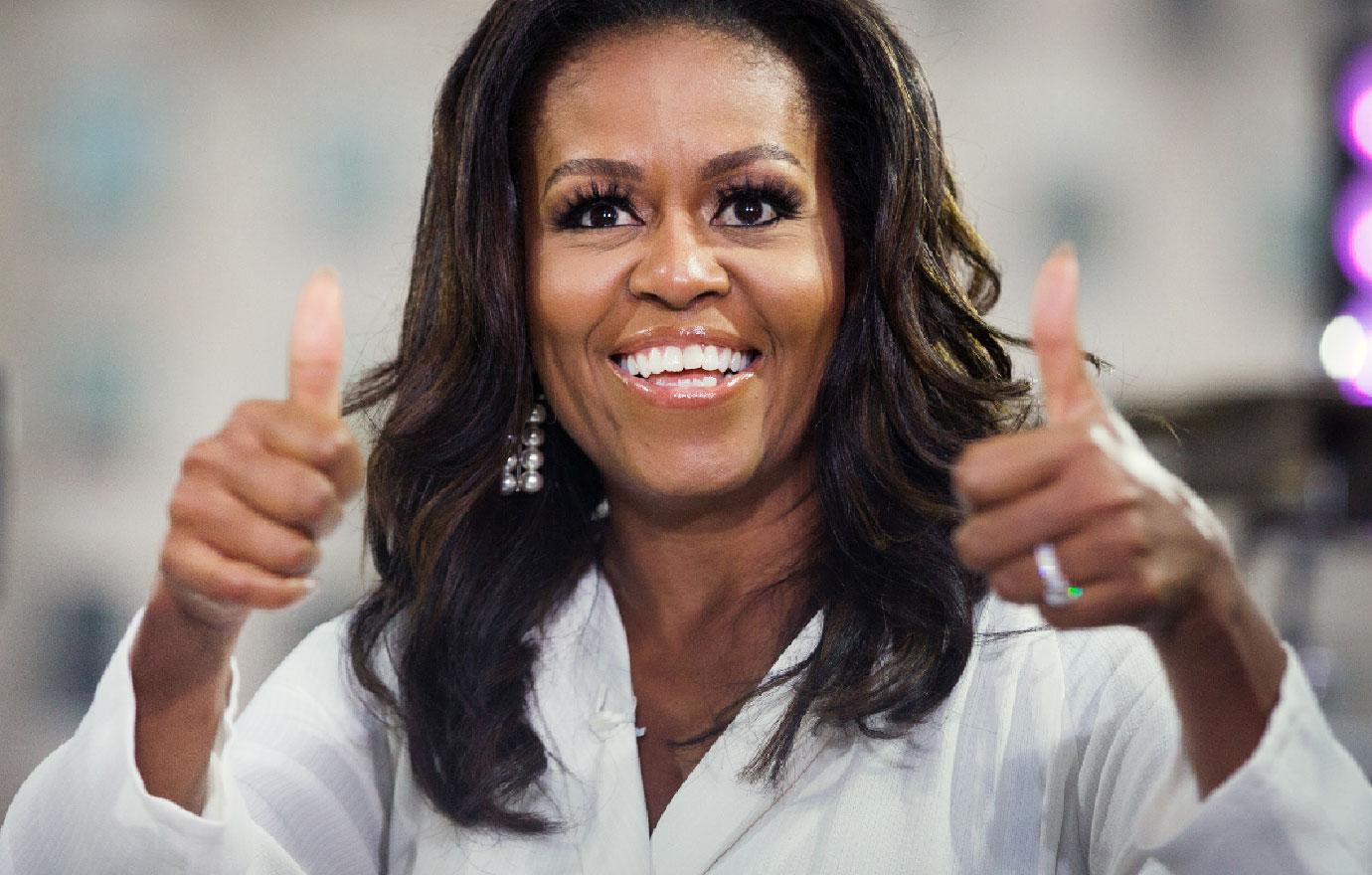 Former First Lady Michelle Obama has admitted that she was once body shamed while she felt insecure about being poor also.
The accomplished mother-of-two made her candid confessions during a celebrity Q & A in The Guardian newspaper where she answered questions from celebrities like Miley Cyrus and Katy Perry to promote her new autobiography Becoming.
Answering a question from girls rights' activist Miriam Gonzalez Durantez she opened up on her issues.
Article continues below advertisement
Durantez asked her: Where did you find your own self-confidence? Do you now have it, or do you have to keep working at it?
Obama, 54, replied: "I know that isn't always easy, particularly when you're younger. When I was in high school and college, I'd meet classmates who drove BMWs or lived in penthouse apartments.
There were kids who showed up to campus in limousines.
"At first, I didn't know how I could measure up. I was just a young black girl from a working-class family. I constantly doubted myself. There was always a little part of me that wondered, "Am I good enough?"
And she explained that things did not get any easier as she got older either.
She revealed: "But I still had to keep relearning those lessons, especially when I grew older, and our family moved into public life.
"I was attacked by people who'd never met me and were desperately seeking to paint me in the worst possible light.
"They criticized the way I looked, the way I spoke, the shape of my body. And it hurt. I'm not afraid to admit that.
Article continues below advertisement
"So even well into my 40s, I had to teach myself all over again that the people who were trying to tear me down didn't matter – because I was good enough on my own."
Answering a question from some ten-year-olds about what curriculum she would design for schoolgirls she revealed that her father had taught her boxing skills when she was younger.
She added: "I think girls can do everything boys can, so we should treat them like it from an early age.
That's something my father did for me. I have an older brother, and when we were little, my dad bought him boxing gloves – but he also bought me some, too, and I learned how to throw a punch."
The former First Lady also admitted there were some things she like about no longer living in the White House.
She revealed: "I'm able to move a bit more freely, spending time with friends and taking some time for myself.
Article continues below advertisement
"There's no one following my husband around with the nuclear codes. Life, of course, will never be the same. I still have security with me and I can't really go anywhere without being noticed."
When singer by Katy Perry asked her what moment she would like to have frozen in time she revealed that it was when she met her husband.
She said: "It was magic. My father was still with us. I was living back home in Chicago and was exploring the world as a young professional.
"And then, this brilliant summer associate shows up, slowly chipping away at my defenses and eventually winning me over with his perspective, his grounded nature, his sense of humor. And oh, that smile."
We pay for juicy info! Do you have a story for RadarOnline.com? Email us at tips@radaronline.com, or call us at (866) ON-RADAR (667-2327) any time, day or night.