Maddox Ritch Autopsy Reveals Autistic Boy Drowned & Had Animal Bites On His Body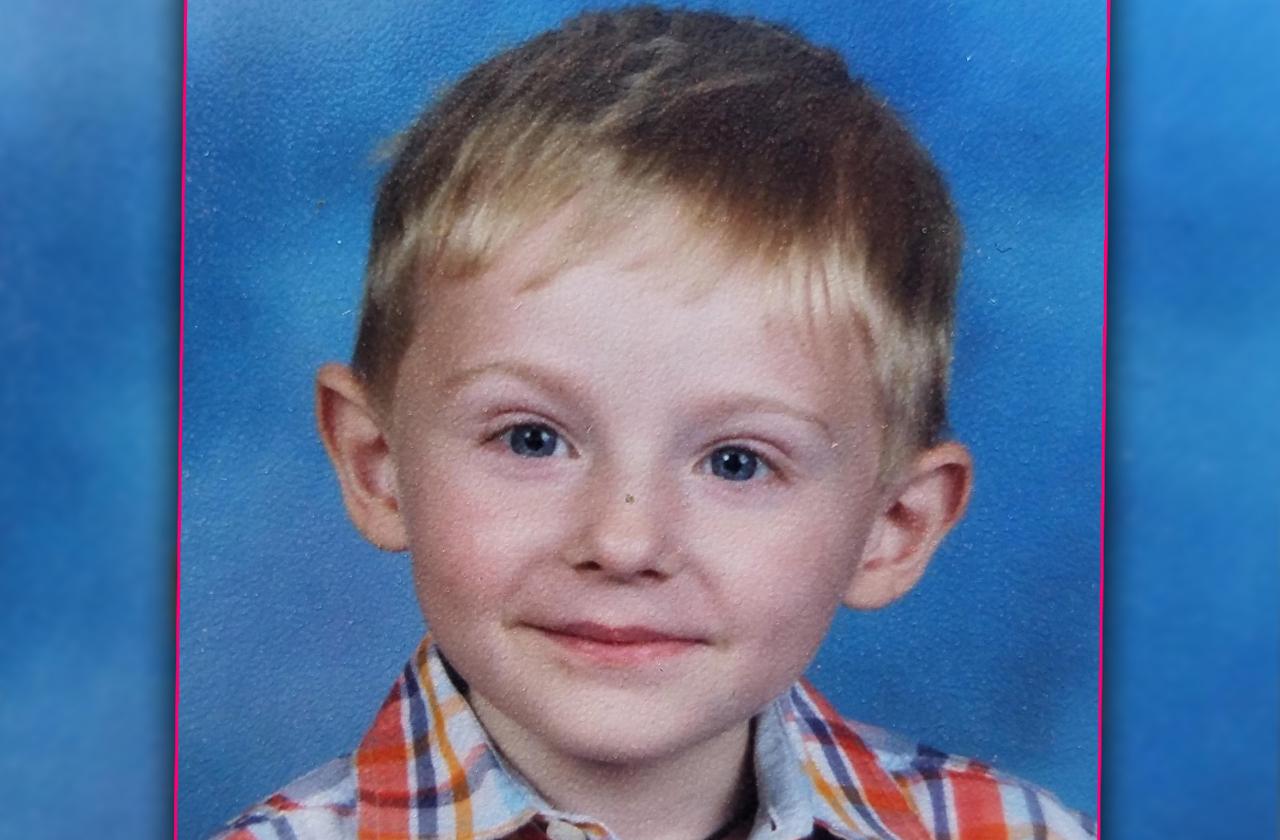 Tragic ending.
Authorities released the autopsy report for six-year-old Maddox Ritch, an autistic boy who disappeared in a North Carolina park, revealing his cause of death to be drowning and noting that his little body was found with animal bites.
In the graphic documents obtained by RadarOnline.com the little boy's autopsy was completed by the Mecklenburg, North Carolina County Medical Examiner's Office on September 28, 2018, one day after his body was found in Rankin Lake Park in Gastonia, NC.
Article continues below advertisement
"The findings are not inconsistent with drowning. In conjunction with investigative information at this time, which gives no indication of other than an accidental drowning, it seems reasonable to conclude that the likely cause of death is drowning," the autopsy report revealed.
"There are multiple facial and upper neck wounds which are likely the result of postmortem animal predation."
The state of Maddox's body was noted as "Decomposition," and "Multiple facial/upper neck wounds, probable result of postmortem animal predation."
It was noted that the injuries showed "no trauma" before his death and that the state of his body was due to being exposed to the elements and animals in the park.
READ MADDOX RITCH'S AUTOPSY REPORT HERE
The autopsy report noted more injuries on the boy's body.
"Multiple lower abdominal and pelvic cutaneous superficial/shallow penetrating wounds, probable result of postmortem animal predation. One superficial cutaneous wound, right upper arm, probable result of postmortem animal predation. Pulmonary vascular congestion."
Article continues below advertisement
Maddox was noted as 49 inches tall and weighing 44 pounds. His body condition was "Decomposed," according to the autopsy report obtained by RadarOnline.com.
Maddox's father, Ian Ritch, claimed he lost sight of his son in the park when he said he was "giving him just a little leeway, freedom."
The boy, who was described as "non-verbal" was with his father at Rankin Lake Park in Gastonia, North Carolina when he disappeared.
"The body is that of a white male child appearing the stated age, normally developed and nourished, clothed in the following: wet and mud stained clothing including red tee shirt (with white letters "I'M THE", and blue letters "MAN"), dark blue short pants with white and red stripes on the side, pull-up disposable diaper, blue sandal type shoes with straps with yellow and white colored soles," the description of Maddox noted in the autopsy report.
Article continues below advertisement
"The shorts and top of diaper and pulled down to the level of the hip on the right and to the upper leg on the left. There is partial tearing of the side of the diaper on the left. There is a brown cord necklace with bead around the neck," the report continued.
Maddox had been missing for almost a week when his body was located in the park.
"There is patchy leaf and vegetation debris over the face and clothing," the autopsy report stated.
"There is patchy mud staining of the skin. There is dirt/mud sediment in the diaper. The body is in a state of decomposition with diffuse bloating, green and red patchy discoloration, extensive skin slippage, early maggot infestation over the posterior head. There is mild prolapse of the rectum at the anus due to decomposition, no evidence of trauma. Two upper central incisors are absent postmortem. Mandibular and maxillary first molar teeth are erupted."
Maddox's funeral was held on October 5, 2018. "Maddox was a sweet and loving little boy who was full of laughter. He loved Paw Patrol, his Teddy, playing with his bouncy balls, but above all he loved his mom and dad the most," his obituary read.
A GoFundMe account was set up for the family.
We pay for juicy info! Do you have a story for RadarOnline.com? Email us at tips@radaronline.com, or call us at (866) ON-RADAR (667-2327) any time, day or night.