Chris Watts' Wife Planned A Romantic Getaway To Save Their Marriage Before Her Death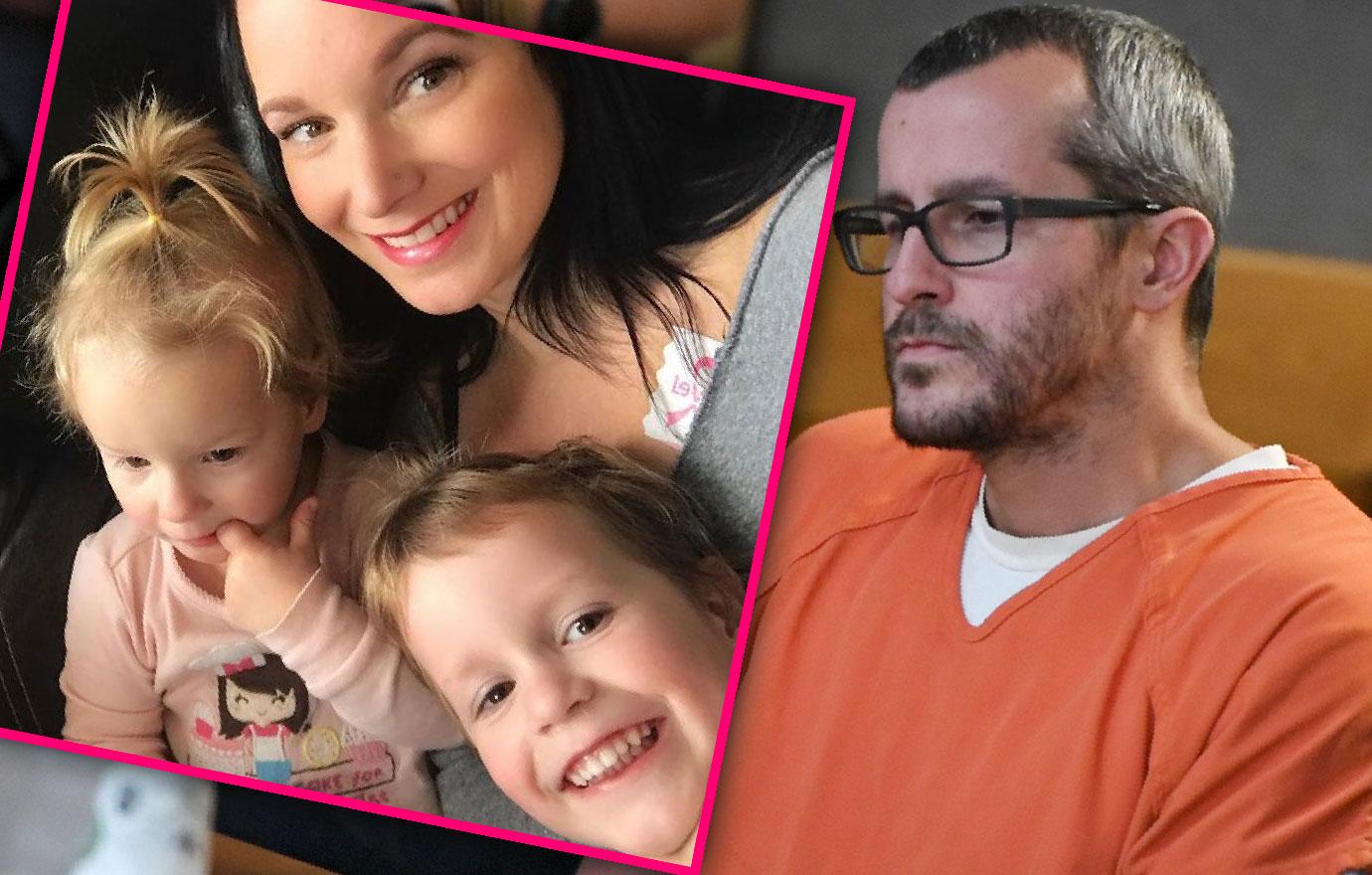 In a new tragic revelation, documents from the Chris Watts murder investigation show that his pregnant wife Shanann was planning a romantic getaway to save their marriage before he killed her and their two daughters.
Also, Chris was allegedly scoping out apartments with his mistress before his crimes. As RadarOnline.com readers know, Watts pled guilty on November 6, 2018 to multiple counts of first-degree murder. He was sentenced to five consecutive life sentences.
Article continues below advertisement
According to the Daily Mail, authorities searched Shannan's phone after her body was found. They found out that Shanann, 34, had been on GroupOn searching for a way to afford a cheap weekend vacation for her and Watts. The report has stated that on the night before her death, Shannan had hired a babysitter for the weekend for their girls Bella and Celeste.
But at the same time, Watts was with his mistress Nichol Kessinger discussing how he would get them a love nest apartment when he separated from his wife. The monster husband lied to Shanann, telling her he was at a baseball game at the time.
Shannan had smelled a rat and had told friends she planned to confront her husband when she returned from her work trip in Arizona. The Daily Mail reported that Shannan told her pal Ady in a text the speech she planned to give to Chris, 33.
Heartbreakingly, Shannan informed her friend she would ask her husband about their strained marriage, "Can you please tell me something, because just like you, I'm in my head? I try to fix things and make them better and this is making me crazy. I know that you need time. I want to give you what you're asking for and respect your space, I need some time. This place that I'm in, in my head, is not a good place."
Article continues below advertisement
"I need you to help me help you. I need you to give just a little bit of what I did, or didn't do, so I'm not going crazy in my head to figure it out. I know I can't fix this by myself; that, we are going to have to work together," Shannan had planned to tell her husband.
But Shannan was never heard from again after her friend dropped her off at home. Watts sent a text to her phone just before 8 a.m. asking where she was. But he knew where his wife was as he'd buried her body in a shallow grave.
As RadarOnline.com previously reported, Chris hatched his evil murder plan at a kids' birthday party.
New documents from the horror investigation revealed Chris took his daughters to a party on the afternoon of Sunday, August 12, and while Bella, 4, and Celeste, 3, played in the pool their father started texting co-worker Kodi Roberts. In the texts he hatched his evil murder plans to dispose of Shannan and their two girls' bodies.
Watts' mother-in-law has said she suspected him of being a brutal murderer and told cops she suspected he was "going to pour oil on the bodies."
As RadarOnline.com reported, Chris brutalized Shannan before her death. Crazed Chris severely beat his pregnant wife before murdering her and killing their young daughters, as The Murder 'Rap Sesh' Podcast reported.
We pay for juicy info! Do you have a story for RadarOnline.com? Email us at tips@radaronline.com, or call us at (866) ON-RADAR (667-2327) any time, day or night.