Backstreet Boys Singer AJ McLean Reveals He's Relapsed — 'It's A Daily Struggle'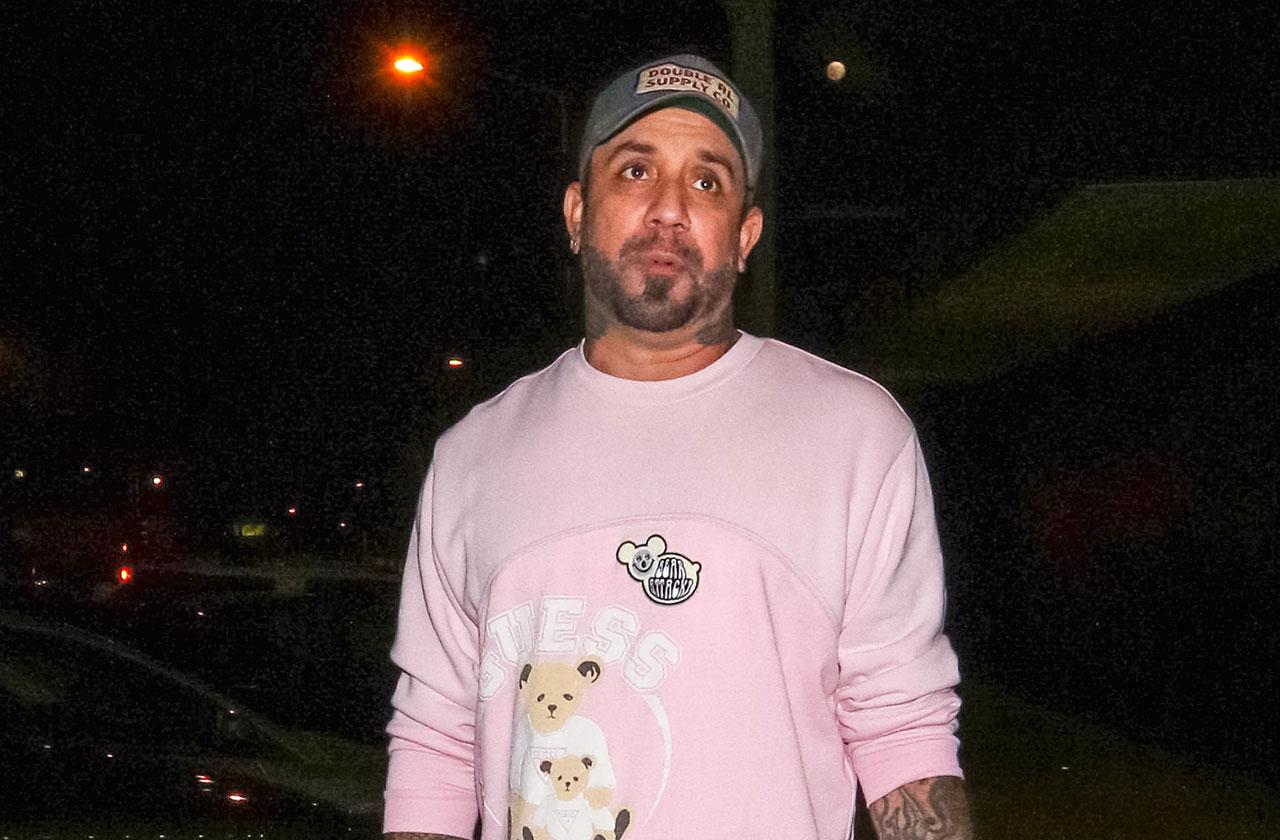 AJ McLean is coming clean in a new interview about his struggles with addiction and recently relapsing.
"Look, I have no shame in saying, I've relapsed over the past year. It's no secret that this is a disease, and that it's a daily struggle," McLean, 40, told People.
The Backstreet Boys singer noted that his problems surprisingly relate to trying to give his all to being a good husband to his wife, Rochelle, and father to their two daughters, Ava Jaymes, 6, and Lyric, 20 months.
Article continues below advertisement
"You know, it's interesting about sobriety with family and with kids — you still have to put yourself first, and that's been a real big struggle for me," he said.
"Are my kids and my wife a huge support, and a huge inspiration? Yes, a hundred percent," continued McLean, "but, at the same time the biggest problem I deal with, with them, is putting myself first, and not my family first."
McLean also said he tends to be codependent and "Mr. People Pleaser" because of his history of performing onstage with the Backstreet Boys.
"I think a lot of that comes from being a performer, and wanting to see the crowd happy, and seeing everybody around you, and loving the attention — I want to make sure everyone's cool," he explained.
"If you do that too often, then you forget about taking care of yourself, and you do tend to get lost in the sauce," he added. "And that's happened to me numerous times."
McLean has had to go to rehab three times — 2001, 2002 and 2011 — to fight alcohol abuse and depression.
Article continues below advertisement
"One of the best things I was told, from my sponsor, from my friends, is the only way around is through," McLean said. "And sometimes, you're just going to have the worst days possible. But if you surround yourself with a good support group, if you go to meetings, if you talk to other addicts … you have to make it a lifestyle, you truly do."
McLean taking care of his sobriety comes shortly before he and his former Backstreet Boys bandmates hit the road on their upcoming world tour. Despite his recent struggles, he said he's determined to keep going forward.
"I have no regrets," said McLean. "I think I did everything the way I was supposed to, I guess. Maybe I did it right, maybe I did it wrong, but no one's perfect. And I'm still sitting here today. So obviously, thank God, someone's watching me upstairs, and I'm doing something right."
We pay for juicy info! Do you have a story for RadarOnline.com? Email us at tips@radaronline.com, or call us at (866) ON-RADAR (667-2327) any time, day or night.