Aaron Hernandez's Gay Lover Dennis SanSoucie Talks About Their Schoolboy Relationship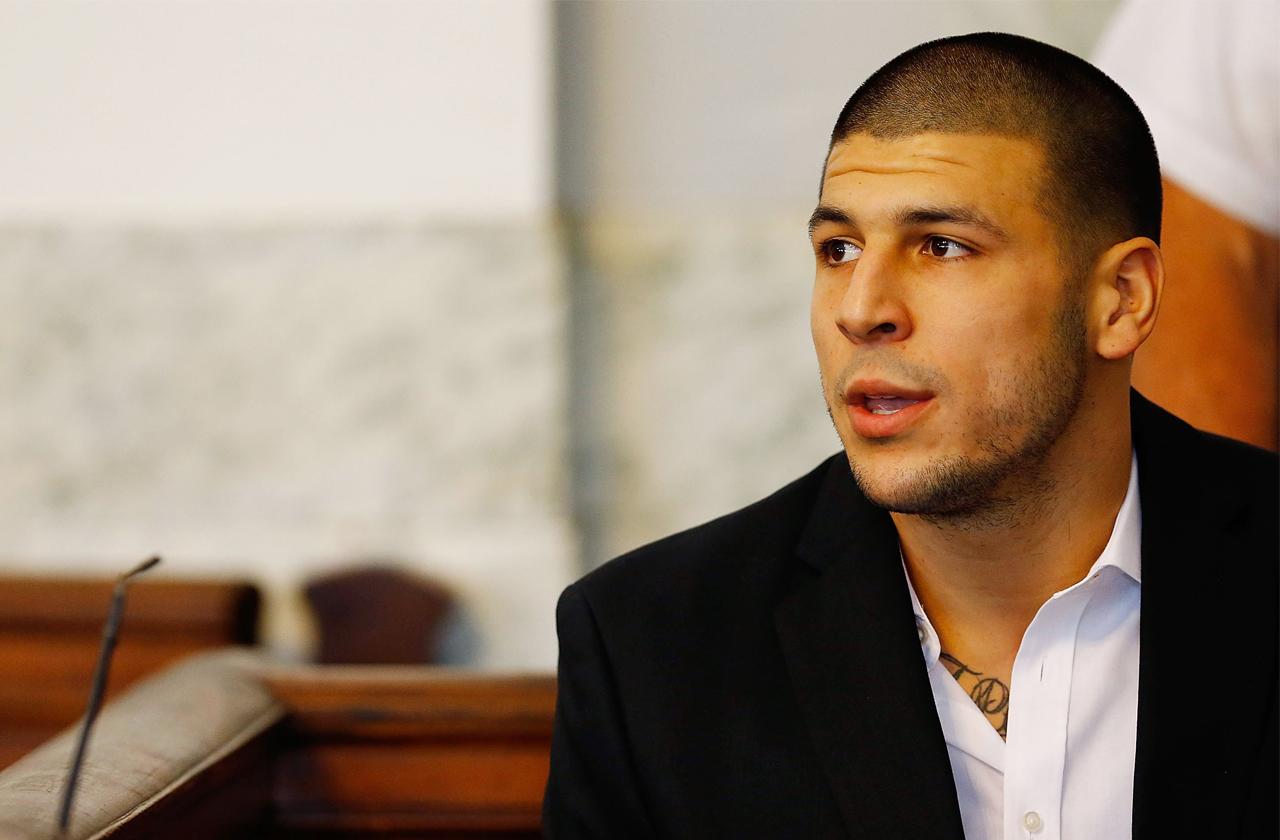 Tragic late NFL star Aaron Hernandez's gay lover has spoken out about their relationship.
Dennis SanSoucie claims the pair embarked on a relationship when they were both young.
He claimed they were 'very much into trying to hide what we were doing' from friends and family.
Both played football at High School where SanSoucie was a quarterback, however, he revealed that Hernandez's father was worried that his son might be gay.
Article continues below advertisement
SanSoucie, a US Marine veteran, only came out after Hernandez killed himself.
Hernandez and SanSoucie played together for Bristol Central High School's football team in Connecticut but they grew close away from the football field.
The pair first started a sexual relationship in Middle School.
He revealed: "Me and him were very much into trying to hide what we were doing. We didn't want people to know."
In High School Hernandez began to date Shayanna Jenkins, who would later become his fiancee and mother of his child.
Hernandez's father, Dennis, appeared to be the ultimate supportive dad and many had sympathy for the family when he suddenly died at the age of 49.
However, his brother, Jonathan Hernandez, has revealed that their father ran a home where homophobia was rampant and abuse were rife.
He said his father long had concerns that Hernandez 'had a feminine way about him'.
Article continues below advertisement
And he became enraged when a young Hernandez expressed interest in cheerleading.
"He wanted to be a cheerleader. My cousins were cheerleaders and amazing," Jonathan, 32, revealed.
"And I remember coming home and my dad put an end to that real quick. And it was not okay. My dad made it clear that he had his definition of a man."
Their father also frequently threw around the term 'f****t', which Jonathan said he used 'all the time'.
He would beat his sons if they stepped out of line and he was particularly tough on Aaron leaving him with a black eye once.
"I picked up the phone once to call, to seek help,' Jonathan revealed.
"And his response was. "Call them."'
"He handed me the phone, and he said "I'm going to beat you even harder, you and your brother, and they're going to have to pull me off of you when they knock down the door."'
Article continues below advertisement
Get the exclusive celebrity scoop on all the stars you love before any of your friends by subscribing to our new podcast Straight Shuter below!