Elizabeth Smart Slams Release Of Kidnapper: 'She Did Appalling Things To Me'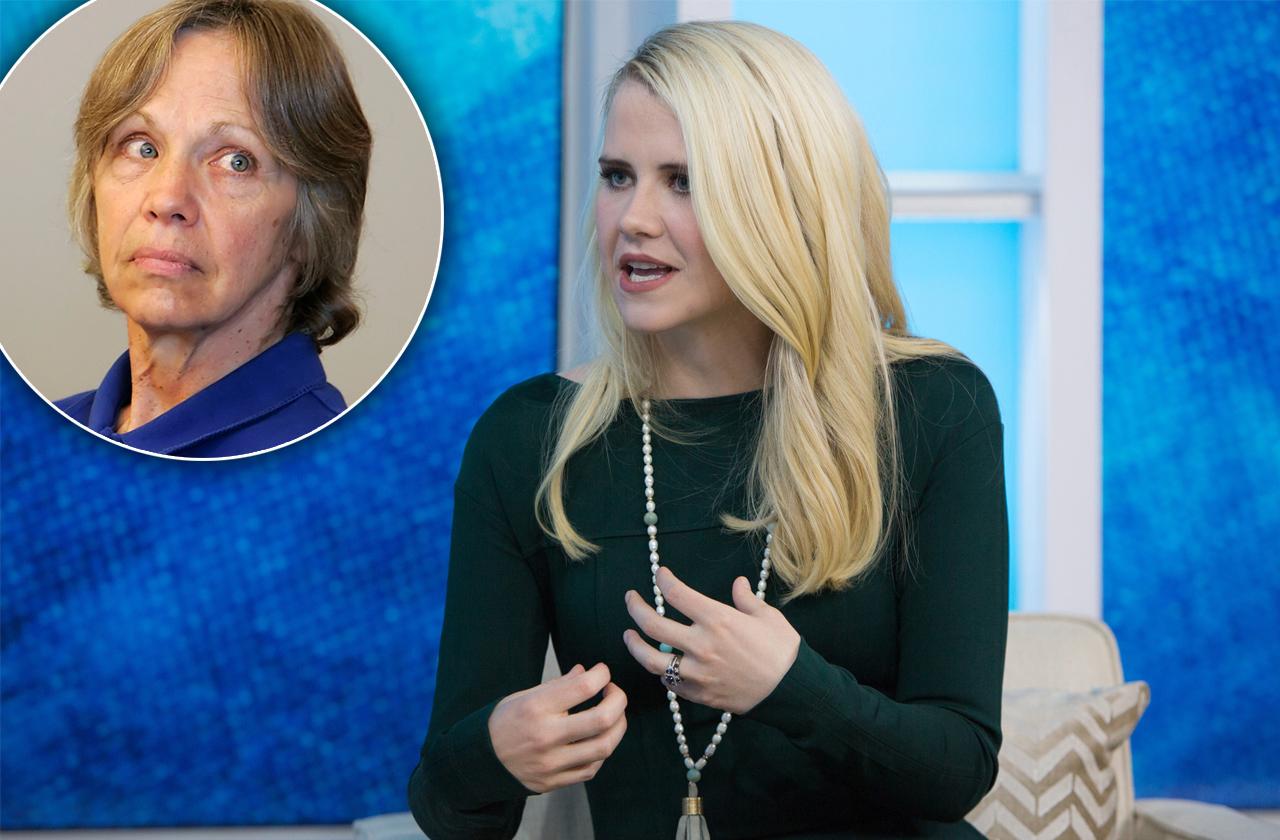 Shocked and surprised.
Elizabeth Smart says she knows the "depth of her depravity" about the woman who kidnapped her and aided in her rape for nine months as she was set to be released from prison.
Smart, 30, was taken from her bedroom at knifepoint when she was just 14 by Brian David Mitchell, who took her to the woods where his wife, Wanda Barzee, was waiting. He proceeded to rape and torture her for nine long months as Barzee watched and participated in the assaults.
Article continues below advertisement
Smart said that Barzee was just as responsible for her torture as Mitchell.
"Wanda Barzee saw me as her slave. She saw me as her handmaiden. She was manipulated by Mitchell but she in her own right abused me just as much as he did."
Smart said that she believed Barzee "is dangerous, yes. But not just to me. Our community should be worried. I would appeal to her family that they try to take steps to have her civilly committed."
Article continues below advertisement
Smart explained that she had little legal recourse to stop Barzee's release but questioned why she was allowed out so soon.
"She hasn't complied with any of the therapy. She is still carrying around the Book of Revelations that Mitchell wrote about my captivity. Where he said to kidnap me and six other women. If she is carrying that book, yeah, I do think she is a big threat."
Smart explained that she no longer feared Barzee. "I have spent the last 15 years trying to leave my fear in the past. I have tried to move on with my life, have a family and pursue everything that was important in my life.
"I refuse to go back to that state of fear that I felt when I was kidnapped," and she said that she was taking precautions "to protect my family and myself."
Smart warned about Barzee's release. "I don't think she's just a threat to me. She is a threat to any vulnerable person in the community."
When asked by a reporter what should would say to Barzee, Smart replied: "I have nothing to say to her.
I forgave Wanda Barzee many years ago for what she did. I don't think that means allowing her back into my life. When I came to that point in my life I also made the decision that I never wanted to see her ever again, I most certainly never wanted to talk to her ever again."
Article continues below advertisement
Smart, now a mother of three, said she could feel her own mother's pain about her abduction even more acutely.
"This woman despite having birthed six children, she was no mother," Smart said about Barzee.
"And I think that is what makes it all the worse to me."
After serving her sentence in Federal Prison, Barzee was transferred to a Utah State Prison for the remainder of her time after she pleaded guilty in a plot to kidnap one of Smart's young cousins.
The Board of Pardons ruled that she has served her concurrent time and was scheduled to release 72-year-old Barzee on September 19, 2018.
Stay with RadarOnline.com for updates to the story.
We pay for juicy info! Do you have a story for RadarOnline.com? Email us at tips@radaronline.com, or call us at (866) ON-RADAR (667-2327) any time, day or night.