Former President Nixon's Chinese Mistress Caught Hiding Out Near L.A.!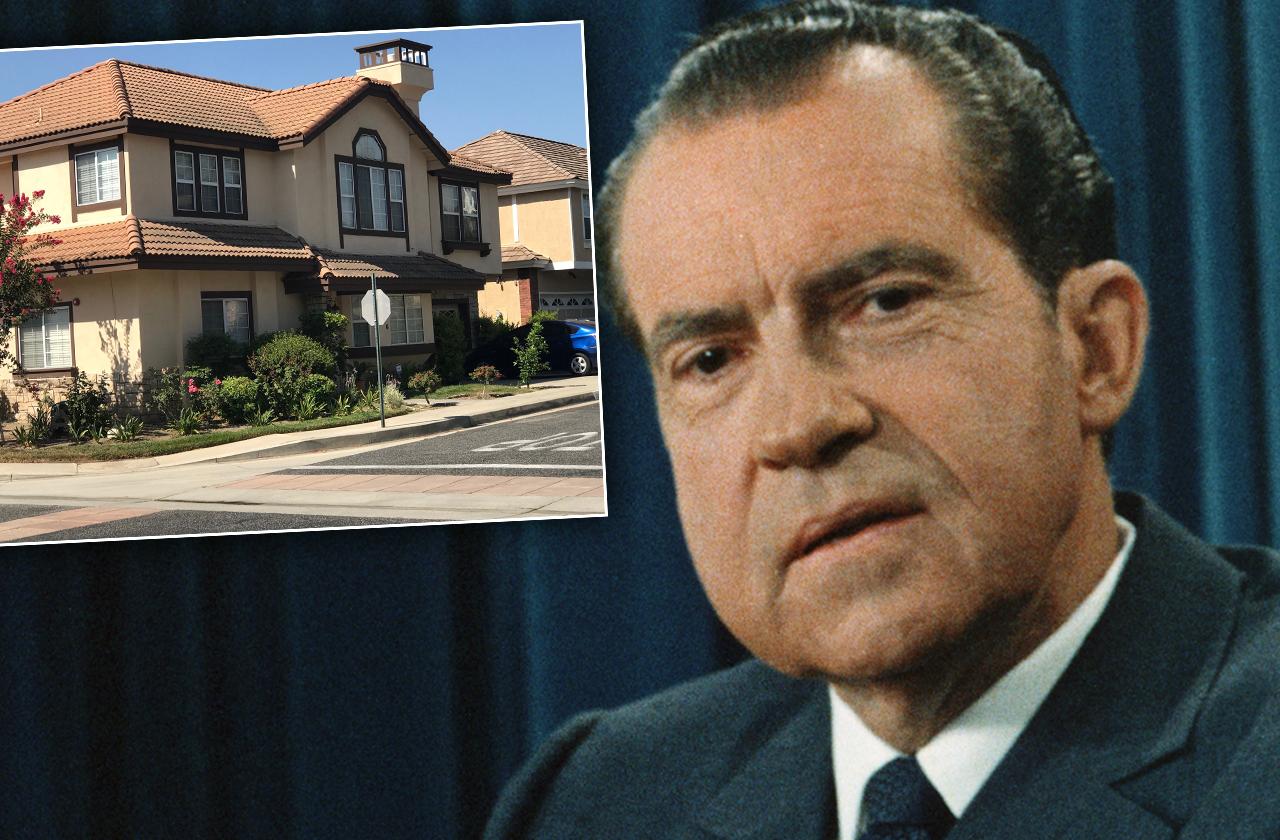 A beautiful Chinese bar hostess — who romanced Richard Nixon and ignited an FBI spy probe — is now 95 and hiding out in a sun-splashed Los Angeles suburb, a special RadarOnline.com investigation has discovered.
Mysterious Marianna Liu skipped out on her former home in Rosemead, Calif., another Los Angeles suburb, several years ago and is now keeping a low profile in nearby Arcadia.
On a recent afternoon, a RadarOnline.com reporter approached her home and found her nephew changing a porch light.
Article continues below advertisement
He insisted Marianna was "in and out" and had gone on a cruise — but otherwise stubbornly refused to discuss her.
But RadarOnline.com learned Liu wasn't as tight-lipped when she lived in Rosemead.
In a world exclusive interview, local actor Norman De Buck confided to RadarOnline.com he's lived on Liu's old street for the last 35 years — and once knew Nixon's girlfriend and her family well.
De Buck noted that before she left, a relative of Liu's, who lived with her at the time, confirmed to him during casual conversation she had once had an affair with the ex-president.
He also recalled an episode, dating to roughly the '80s, when the FBI blockaded the street and "cased the whole area."
"It was a real big deal," De Buck said. "I always wondered, 'Why her? She was a waitress, why her? How can a person like that get involved in that kind of capacity?' She must have had some kind of power to get connected with Richard Nixon."
The strange saga's beginning dates to a chance encounter during Nixon's tenure as President Dwight D. Eisenhower's vice president.
Article continues below advertisement
In an earlier interview, conducted during the '70s, before Liu went underground, the Red China native confessed she met Nixon while touring the White House with a group of people from Hong Kong.
They reconnected again, in 1966, when Nixon, who was then in private law practice, visited Hong Kong and attended a party at the Hilton Hotel, where Liu worked as a hostess at a bar called The Den.
"We had a marvelous evening," she later recalled. "We laughed and danced, and I reminded him of the time we'd met at the White House. He remembered it … he has a fantastic memory. After that there were many dates."
She revealed intimate rendezvous during the summers of 1966 and 1967 — before Nixon became America's commander-in-chief.
"We liked to walk or sit in a quiet booth and a local bar sipping drinks," said Liu. "On one occasion we were invited to a party on a yacht in Hong Kong harbor."
"We were having a great time when the police suddenly boarded the yacht and shut down the party because we were in violation of a curfew that had been imposed because of rioting. We hadn't realized it was 5 a.m. We'd danced the night away!" she continued.
Article continues below advertisement
"In those days, I saw a side of Nixon that few others have seen," she explained. "He was carefree — always laughing and enjoying life. We never talked politics."
"Yes, there was a love. It could have easily have developed into a very strong love affair, but I wouldn't let it."
Liu said it was because Nixon "had an important career and a wife and family to think of, and I cared too much for him to let him spoil that."
Eventually, Liu emigrated to America in 1969 and met Nixon at the White House twice in late 1970.
By then, the affair had already caught the FBI's attention, according to former Assistant Director William C. Sullivan. The feds were worried Liu was a spy.
And while another agent explained the probe failed to turn up evidence of espionage, a third G-man added, "She was under direct suspicion, as were several girls at the hotel, because that's the way the Communists got secret information.
We pay for juicy info! Do you have a story for RadarOnline.com? Email us at tips@radaronline.com, or call us at (866) ON-RADAR (667-2327) any time, day or night.