Alan Alda: 'My Parkinson's Is A Punishment From God!'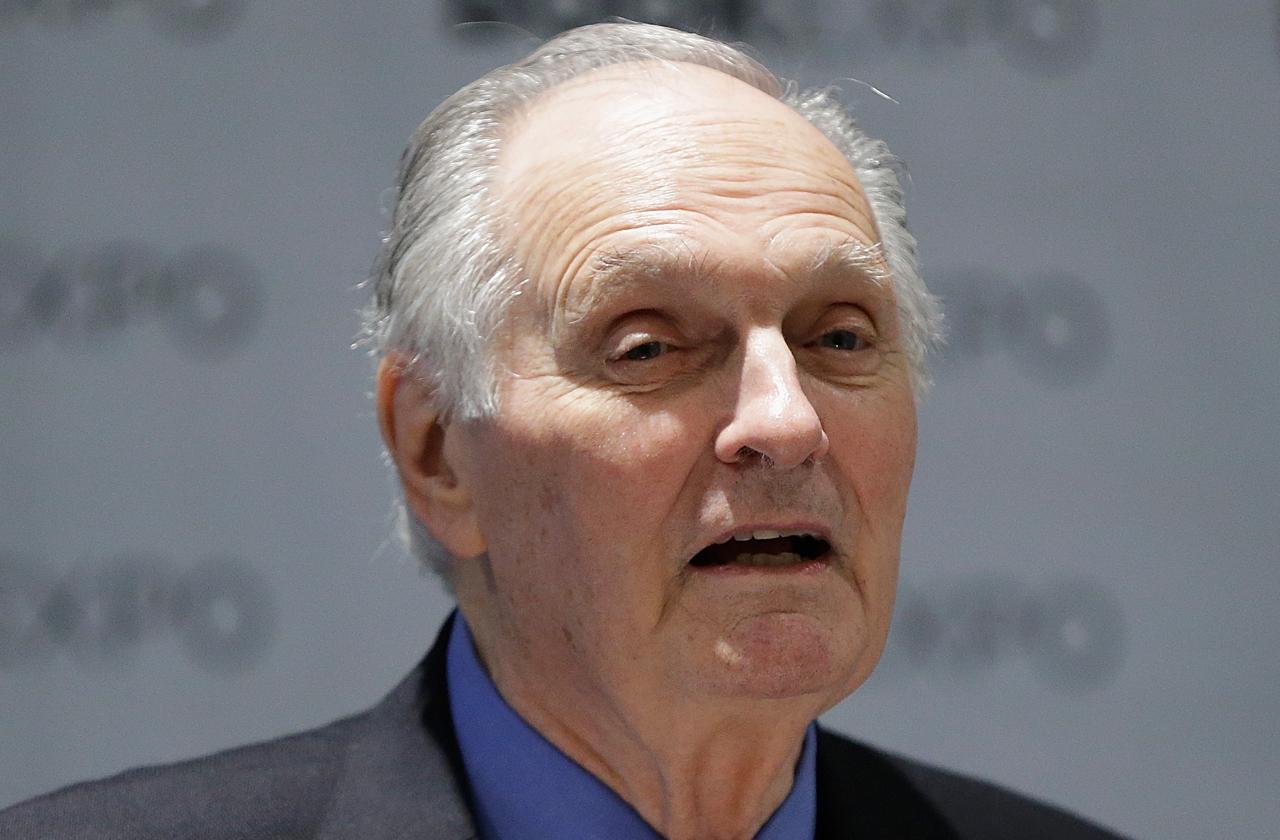 Ailing Alan Alda fears his Parkinson's diagnosis is a punishment from God for becoming an outspoken atheist, RadarOnline.com can reveal exclusively.
The M*A*S*H actor shocked fans this week by finally admitting he was diagnosed with the degenerative disease three years ago.
He put a brave face on the news – insisting he has been happily living a "full life" since he got the devastating news in 2015.
But RadarOnline.com can reveal the dad-of-three – famed for playing sardonic army captain 'Hawkeye' Pierce in anti-war TV satire M*A*S*H – is secretly tortured by the belief God inflicted the illness after he turned his back on his Roman Catholic faith.
Article continues below advertisement
The 82-year-old gleefully has boasted in his books, interviews and on blogs how he ditched his faith as he became convinced people were simply "lumps" of ageing matter – whose only afterlife involved becoming compost.
He also sneeringly compared prayers to sexual "ejaculations" of desperation from Bible-bashers.
Pals say the Emmy and Golden Globe-winning star now feels "incredible guilt" over bragging about his atheism and is now "petrified of death" and the idea he will be "consigned to hell".
One friend told RadarOnline.com exclusively: "Before he was told he had Parkinson's, Alan loved posing as a cynical atheist.
"He revelled in telling people there was no God and no afterlife and loved writing about how people just seemed like bags of rotting flesh to him.
"But soon after his diagnosis, he changed his tune.
"He became more introspective and lost his cynicism and started telling his friends he thought his disease may have been cosmic karma for claiming there is no God or heaven or hell.
Article continues below advertisement
"His greatest fear now is that there is a God and he is going to be consigned to hell."
The source went on: "Alan now regularly bursts into tears at the smallest thing, including TV adverts, because his mortality is starting him in the face.
"He will try and put a smile on everything in public and in interviews, but the truth is he is now a tortured should who now wishes he had never turned his back on his early faith so publicly.
"He hates his atheist diatribes are out in the world in his autobiography and on blogs as it is a constant reminder to him of what he now sees as a great mistake.
"It's terribly sad as he had a difficult upbringing and he's a lovely man."
The friend added Alan is also "terrified" of developing shakes like fellow Parkinson's sufferer Michal J. Fox, diagnosed with the disease aged 29.
But Alan declared on Tuesday when he announced on Twitter he had Parkinson's that he regularly plays tennis and also has boxing lessons on three days each week.
Article continues below advertisement
He tweeted a picture of himself juggling after his diagnosis was revealed, adding he had spoken out "to encourage others" with the same progressive nervous system disorder.
Alan said: "If you get a diagnosis, keep moving! I've had a full life since. It hasn't stopped my life at all. I've had a richer life than I've had up until now."
But RadarOnline.com's source said about the star: "His closest pals know optimism like this is a case of him protesting too much.
"He had a sad upbringing and now it looks like he's going to have a sad end. He's also terrified he will degenerate mentally like his mum did before her death."
We pay for juicy info! Do you have a story for RadarOnline.com? Email us at tips@radaronline.com, or call us at (866) ON-RADAR (667-2327) any time, day or night.