Rehab Diary Shocker! Julia Roberts Trashed By Her Own Family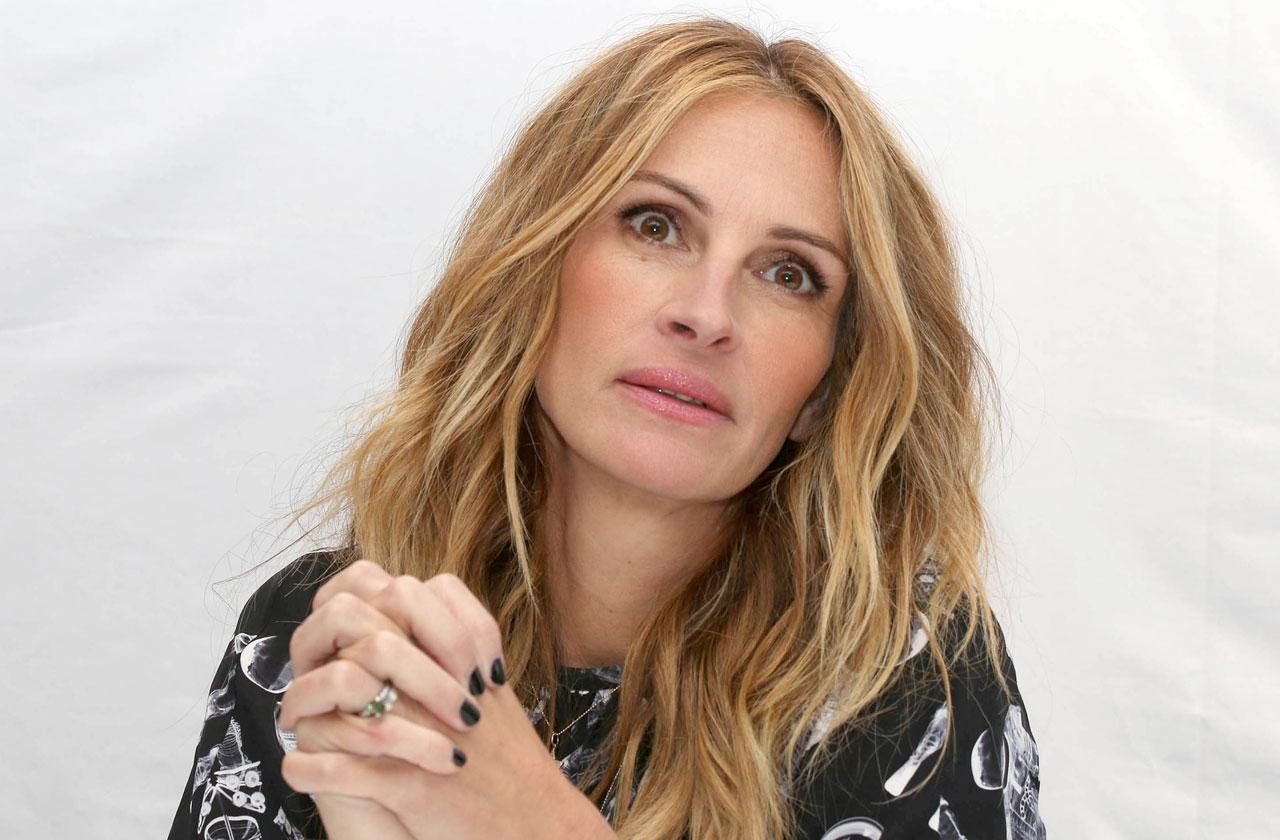 Julia Roberts is at the center of a vicious feud that has torn her family apart!
The star has been the target of accusations by her husband Danny Moder's troubled sister Jyl Moder, who charges Julia broke up Danny's first marriage 16 years ago!
The searing allegations are laid bare in Jyl's brutal rehab diary — which was exclusively obtained by RadarOnline.com and paints a dark picture of the Pretty Woman actress.
Article continues below advertisement
"Diva, rude, so possessive over Danny, awful to my dad, accused me of selling stories, divided our family in half, condescending in front of family, Buddah but yet so mean," the now-sober Jyl wrote during her treatment.
Jyl's "home-wrecking" comments made it clear she still harbored a deep grudge against Julia, who got Danny to dump his wife — and Jyl's good friend — Vera Steimberg for her in 2002.
Their affair began when Danny was still married to Vera, prompting the actress to offer Vera $100,000 to set him free.
Article continues below advertisement
Vera dragged her feet during the divorce — and the notoriously private star pranced around in public for photographers wearing a T-shirt emblazoned with three humiliating words: "A Low Vera." When a talk show host asked Julia about it, the star said simply, "I stand by my T-shirt."
The authenticity of the sprawling attack on Julia and Danny was verified by multiple sources — and an expert confirmed the handwriting matches a document submitted to a California court.
Sources said Julia and Danny bent over backward to help Jyl —even staging an intervention — but Jyl's downward spiral persisted.
A fellow patient claimed Jyl was obsessed with Julia and Danny and acted like a diva, showing off the famous couple's Christmas calendar.
At the same time, the source said, Jyl remained bitterly critical of the pair and ungrateful for their support.
Just prior to her rehab, in 2015, Jyl was held on $50,000 bond for domestic abuse against her live-in boyfriend. And last year she was tossed out of her home in Palm Desert, Calif., for causing problems with neighbors and leaving garbage outside.
Jyl's troubles and attacks have poured fuel on the already volatile marriage of Julia and Danny — who've been teetering on the edge of a $225 million divorce.
The couple were reportedly living virtually separate lives, with Danny banished to a small ranch house across the street from Julia's Malibu mansion.
Spilled a source, "This is the last thing they needed right now!"
We pay for juicy info! Do you have a story for RadarOnline.com? Email us at tips@radaronline.com, or call us at (866) ON-RADAR (667-2327) any time, day or night.