Cory Monteith's Mom Says Son Relapsed On Drugs To 'Check Out' Of Hollywood Pressure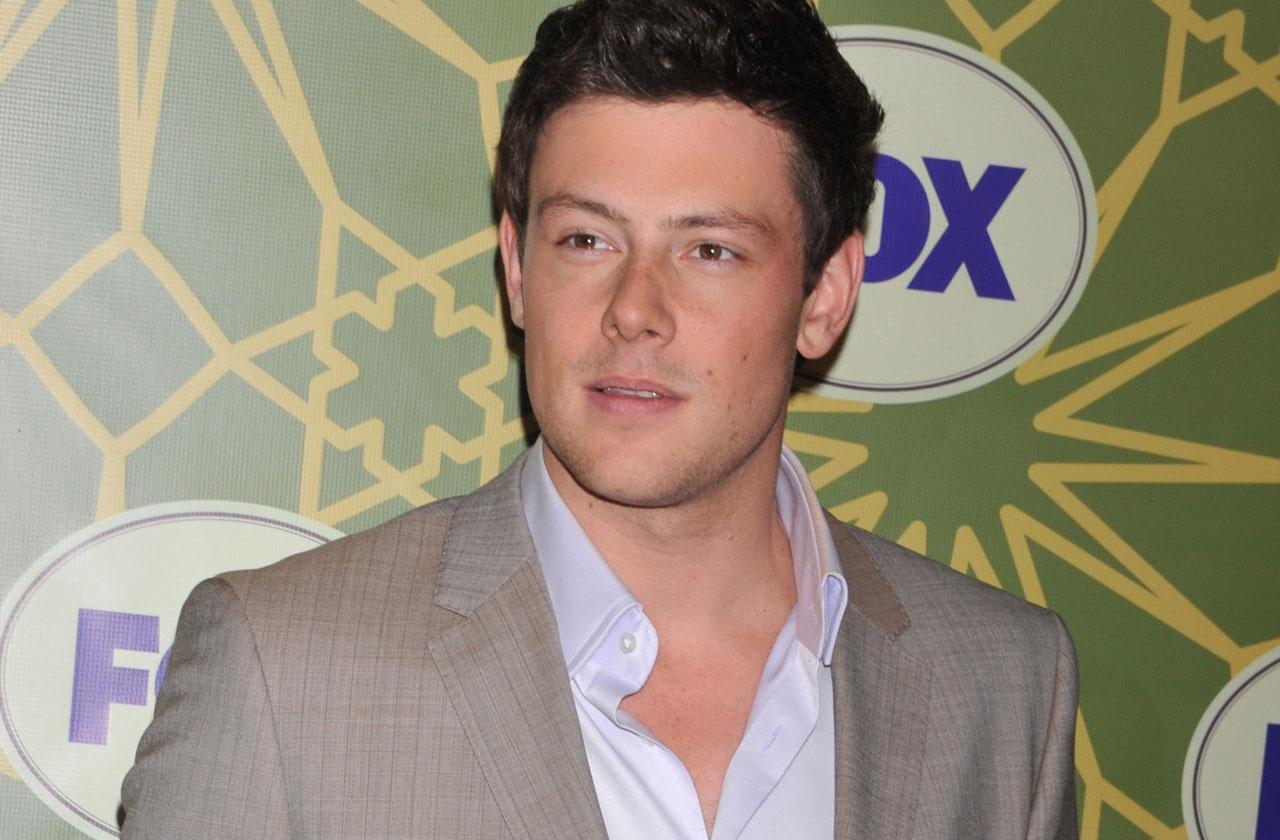 Five years after Cory Monteith's devastating OD death, his heartbroken mother, Ann McGregor is still mourning his absence.
I still can't pick up the pieces," McGregor, 67, told PEOPLE. "My world totally stopped. And I'm a different person than I was before."
RadarOnline.com readers know Monteith was found dead inside a Vancouver hotel room in 2013, at the young age of 31. He had morphine, codeine and heroin in his system at the time.
Article continues below advertisement
In her sit-down interview with PEOPLE, McGregor confessed that her talented son always had a kind soul, but an inexplicable curiosity about the "darker world."
"There was this disconnect," said McGregor. "Because he was pushed so far ahead and always associated with older children, but he was still a boy."
Monteith began smoking weed and drinking alcohol at age 13, and landed in rehab for the first time when he was just 15. Later, at 19, he relapsed and returned to rehab for treatment.
"He tried to keep everything from me, because he loved me and wanted to protect me," recalled McGregor, adding that in December 2012 — seven months before Monteith's death — he admitted to her that he had relapsed.
By then, he had gained fame from his leading role in musical series Glee, and was dating all-star actress Lea Michele. The singer-actor checked himself into rehab weeks later, in 2013, but it wasn't enough.
Article continues below advertisement
"He wasn't ready for the Hollywood world," said McGregor, adding that her son "wanted out" of Glee but he didn't want to go back on his word or break his years-long contract. "Drugs were his way of checking out."
On July 13, 2013 McGregor got a chilling call from Monteith's then-girlfriend, Lea Michele, which still haunts her until this day. "She was screaming, 'Is it true?' I had heard nothing, and a minute later, police knocked on my door," recalled McGregor, adding that when the officers broke the tragic news, "I went into a state of numbness. I just shut down because the pain was too great."
McGregor said that she still partly blames Monteith's "massive" dental procedure — which he got done just weeks before his passing — for causing his fatal relapse.
"He had a lot of medication in his system, which was not good for his body coming out of rehab," McGregor said.
At the time of his death, the actor had a cocktail of alcohol and drugs in his system, but his mom insists that what killed him was the fact that he'd taken the small amount of drugs after years of being sober.
"He didn't have enough drugs in his system to kill him, but for some reason it did because of his intolerance," said McGregor.
Now, Ann McGregor focuses on honoring Cory Monteith's legacy and warning other parents and children of the risks of drug abuse. Her talented son worked hard to provide kids with artistic opportunities so they wouldn't turn to drugs, and she hopes to continue his efforts.
We pay for juicy info! Do you have a story for RadarOnline.com? Email us at tips@radaronline.com, or call us at (866) ON-RADAR (667-2327) any time, day or night.