'It Was Traumatizing!' Kate Spade's Doorman Tells All On Moment Her Body Was Found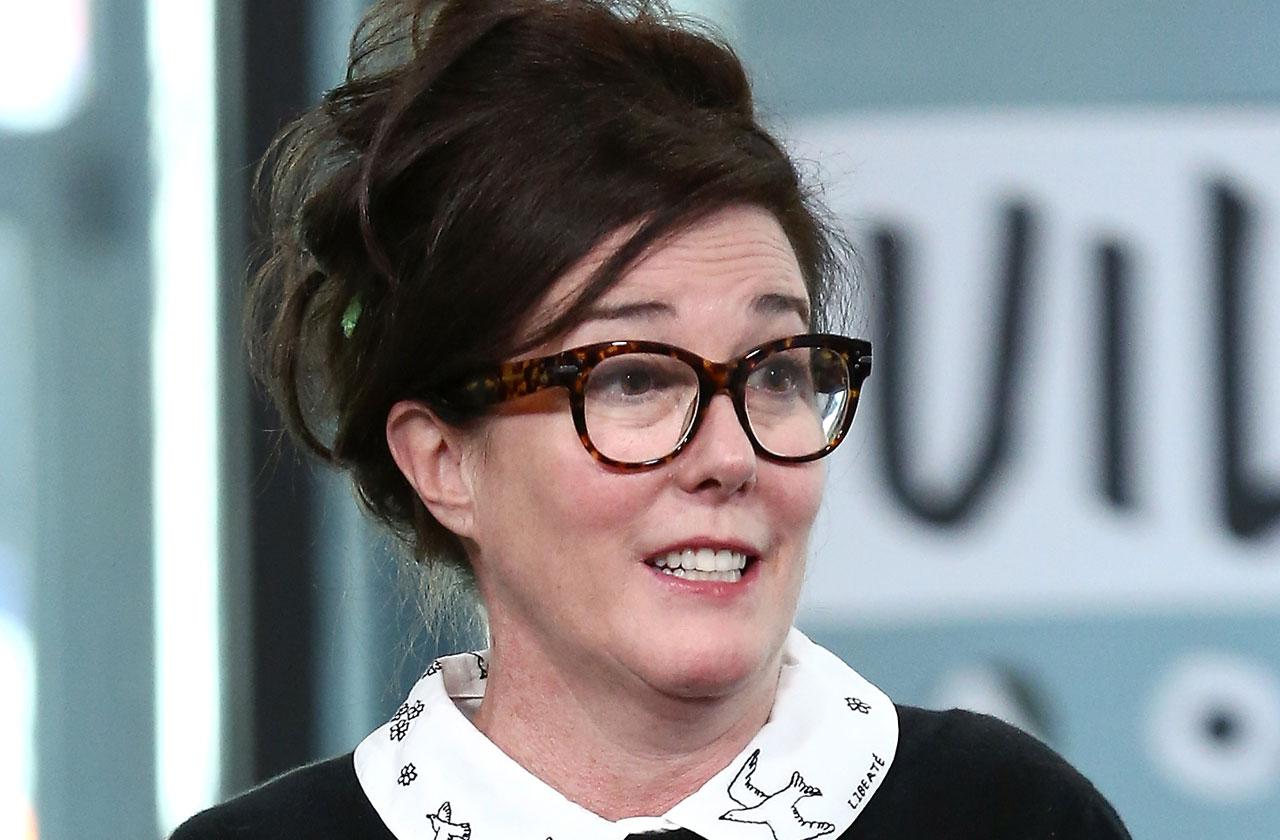 Kate Spade's longtime doorman is telling all about the tragic day the fashion designer took her own life. While reports surfaced that Kate had been suffering from depression, anxiety, alcoholism and bi-polar disorder, her doorman of 15 years exclusively revealed to RadarOnline.com that there were no signs she was struggling.
"That's why it hurts," he told RadarOnline.com. "When I look at the news and I see some stuff they're saying – that she was bipolar, suicidal — I didn't see any of that. I never saw her snap. Never. She was always trying to calm me down when shareholders other tenants in the building were getting on our case."
Article continues below advertisement
She continued, "She was really nice. Even guys like Uber, they pulled up to the building to pay their respects. That's the type of person she was. She was touching people from all over. The sad part is I saw her always happy. I wish I saw her sad. I wish there was a sign. I would've approached her. She must have hid it good."
The doorman explained that the fashion designer's main goal in her life was her daughter, Bea, and ensuring she had a happy life.
"She did everything for her child. She did everything to raise her child. I was there. She gave up her business to raise her child," the doorman revealed. "Once the child was grown, she thought about starting a business. I said do it. Do it for you daughter. And then she came up with Francis Valentine. She did the business for her daughter."
The doorman admitted to barely sleeping since that tragic Tuesday morning, adding that his colleague, who witnessed Kate hanging from the door, was "traumatized."
Article continues below advertisement
"The housekeeper came out and that's when it happened," he said. "The housekeeper called one of the guys screaming. Then the guy called me over and I couldn't understand what he was saying. He was mortified. He was shocked. We were all shocked."
The doorman added that he saw Kate's husband, Andy, coming out of the building with someone, "crying like a baby."
"I was crying too. I've been crying all night," he admitted. "She was a genuine, beautiful person. I never saw her depressed. About those drinking rumors... maybe she went out on a Friday, Saturday night. Parties. They have a different life, there's lots of parties involved."
"She was so good to me, and she was always happy and worried about us," he said. "Why would she share her problems? She wouldn't. Because she's trying to show us, 'I'm living on Park Avenue, I got a beautiful company, beautiful family. If someone needs to be having problems, it's someone who is struggling.'"
The medical examiner confirmed on Thursday that Kate died from suicide by hanging.
On Wednesday, her husband Andy released a statement confirming their marital problems and her struggle with depression.
Article continues below advertisement
"For the past 10 months we had been living separately, but within a few blocks of each other," Andy revealed. "Bea was living with both of us and we saw each other or spoke every day... We were best friends trying to work through our problems in the best way we knew how."
He added, "Kate suffered from depression and anxiety for many years. She was actively seeking help and working closely with her doctors to treat her disease, one that takes far too many lives."
If you or someone you know is in an emotional distress or suicidal, please call the Lifeline at 1-800-273-TALK (8255).
We pay for juicy info! Do you have a story for RadarOnline.com? Email us at tips@radaronline.com, or call us at (866) ON-RADAR (667-2327) any time, day or night.