Exclusive Video Series: John Gotti Jr. Swears Vengeance On Mob Rats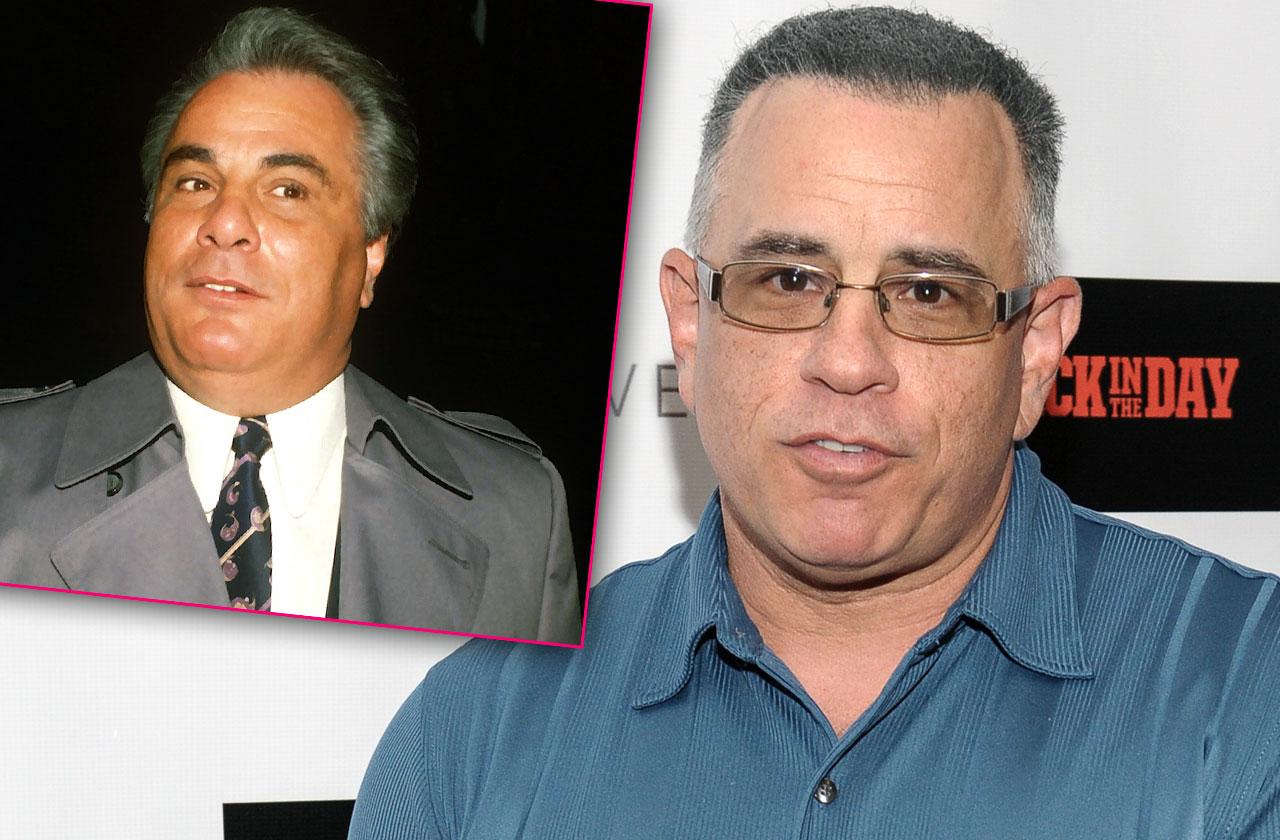 Article continues below advertisement
Squealer Gravano put John Gotti Sr. behind bars with his 1992 testimony before briefly going into hiding. Gotti Jr. has never forgotten how the killer turned on his dad, who died in prison in 2002.
PART 2: Junior Gotti Vows To Defend His Father's Legacy
"Being a good son, a loyal son in his death, is me picking up his sword, moving forward and defending him and his family," 54-year-old Gotti Jr. told RadarOnline.com.
However, Gotti Jr. confessed he's adopted a "pen is mightier than the sword" approach to taking vengeance.
PART 3: WITSEC: Gotti Jr.'s Project That Will Expose America's Most Corrupt Gangsters
Since 2016, he's been writing a book called "WITSEC Mafia," which aims to expose the hardened criminals who dished to the feds, slipped into the Federal Witness Protection Program (also known as WITSEC) — and proceeded to commit more heinous crimes.
Article continues below advertisement
Gravano, for one, served a paltry five-year prison stint for turning on "The Dapper Don" — despite confessing to taking part in 19 cold-blooded killings!
But after he was sprung, Gravano co-authored the book "Underboss," hired a publicist and even dealt drugs!
But Gotti Jr.'s resentment runs deeper than Gravano's betrayal.
From 1987 to 2009, Gotti Jr. was indicted eight times on everything from assault to ordering murders, for which he could have received the death penalty. He stood trial six times — five times between 2005 and 2009 — but was never convicted.
"Over that period, the government burned through 17 U.S. attorneys and over 100 cooperating witnesses — many of them violent felons who, together, took part in over 100 murders and untold assaults, robberies and drug deals," explained Gotti Jr.
PART 4: Gotti's Rat: Mobster's Childhood Pal Gives The Feds Evidence On Three Mob Rubouts
"If people were to ask me if I have an ax to grind, I do. I do," Gotti Jr. declared, specifically calling out ex-Gambino associate John Alite, the government's star witness against him and John Gotti's boyhood pal.
Article continues below advertisement
"Look, my crusade is not an attempt to trash the WITSEC Program," he insisted.
"'WITSEC Mafia' is intended to expose the program's flaws and how ruthless, street-savvy criminals have subverted it by capitalizing on the government's gullibility.
"It's also been corrupted by ambitious agents and prosecutors eager to make new cases at any cost.
Part 5: Government Corruption: How FBI Agents Manipulated Mob Bosses With the '302' Process
"Think about it. How easy it is: These agents and prosecutors offer ruthless, immoral people who face, in a lot of cases, life sentences, a get-out-jail-free card — if only they'll lie through their teeth and throw someone else under the bus.
HOTOS: The 10 Most Sensational Celebrity Murder Cases
"And, unfortunately, it's become the standard operating procedure by which the government makes big cases."
Article continues below advertisement
PART 6: Sammy 'The Bull' Gravano Became The Poster Boy For Government Cooperation After He Flipped On Infamous John Gotti
During his own brushes with the law, Gotti Jr. swore he would never "cooperate" with the feds because "I don't have the right to do that to my sons."
Gotti Jr. said of his kids, "I've always told them to walk with their heads up … I told them to be loyal to your friends, to be a stand-up guy.
"If you get caught short, then you take your weight like a man, like you're supposed to — okay?
"And always, always be proud of your grandfather. That man walked it all the way to the gate!"
We pay for juicy info! Do you have a story for RadarOnline.com? Email us at tips@radaronline.com, or call us at (866) ON-RADAR (667-2327) any time, day or night.