John McCain Admits He Was First To Get Russian Dossier In New Tell-All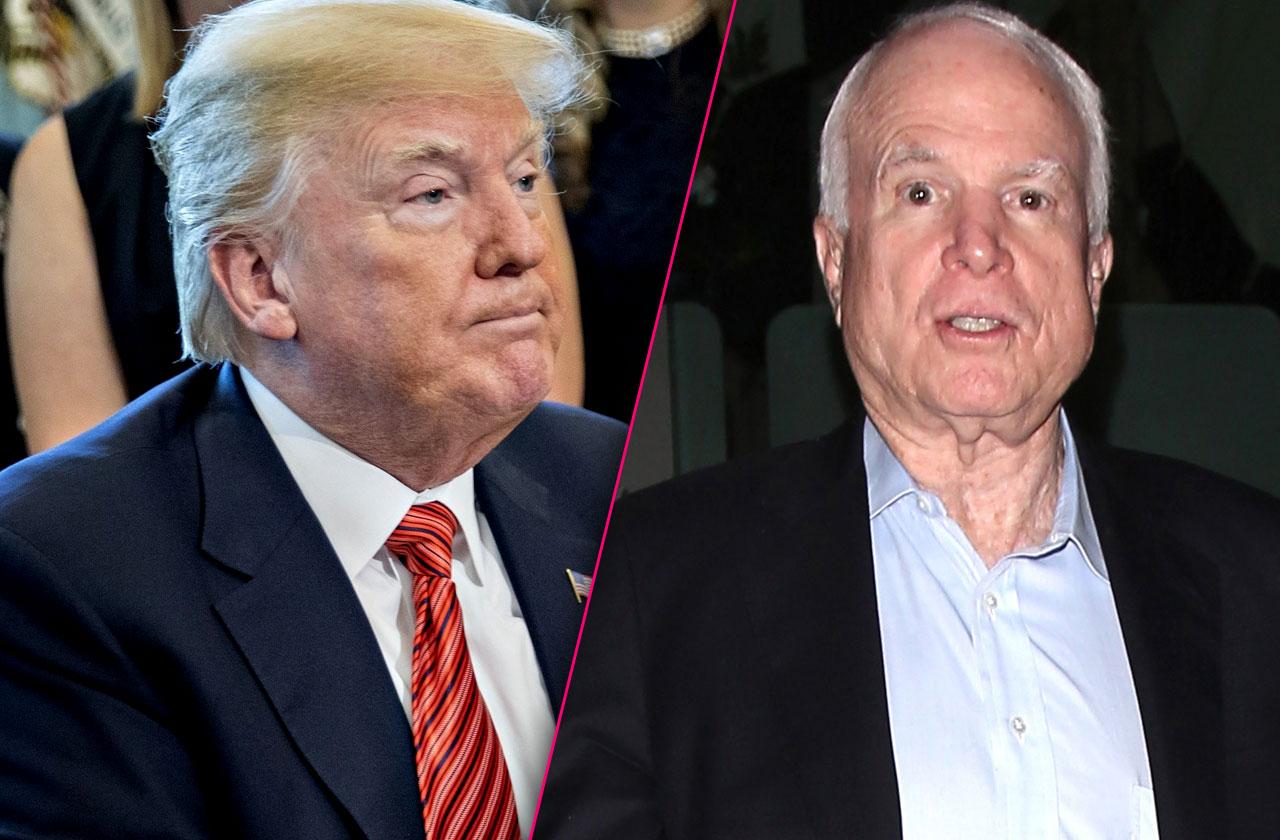 John McCain is telling all on the infamous dossier that rocked the country last year.
In his no-holds-barred book, The Restless Wave, the Arizona Senator admitted he was first in the U.S. government to get the document containing damning allegations about President Donald Trump's ties to Russia.
"I reviewed its contents. The allegations were disturbing, but I had no idea which if any were true. I could not independently verify any of it," McCain wrote in the book. "I was alarmed by Russian interference in the election. Any loyal American should be. I wanted to make Putin pay a steep price for it, and I worried the incoming administration would not be so inclined."
Article continues below advertisement
McCain added that he believed he was first to receive the dossier because he was"known internationally to be a persistent critic of Vladimir Putin's regime," and has been "for a long while."
The politician explained after he became aware of the memo, he immediately informed former FBI director James Comey.
"I went to see him at his earliest convenience, handed him the dossier, explained how it had come into my possession," McCain wrote. "I said I didn't know what to make of it, and I trusted the FBI would examine it carefully and investigate its claims."
"The entire meeting had probably not lasted longer than ten minutes. I did what duty demanded I do."
"I don't know what is true, partially true, or not true in the dossier," McCain, 81, continued "I gave it to the people best equipped to answer those questions. Had I done any more, I would have exceeded my capability. Had I done any less I would be ashamed of myself. And if any of my colleagues in Congress had been in my situation and not done what I did, I would be ashamed of them."
The dossier is still under review and the allegations have not been confirmed.
Also in his new read, the brain cancer sufferer admitted he may not have long to live, and recalled a vodka-fueled night with Hillary Clinton overseas in 2005.
The book hits shelves on May 22.
We pay for juicy info! Do you have a story for RadarOnline.com? Email us at tips@radaronline.com, or call us at 800-344-9598 any time, day or night.