'Little People' Crisis: Zach Roloff Fears Little Person Son Will Face Lifelong Health Woes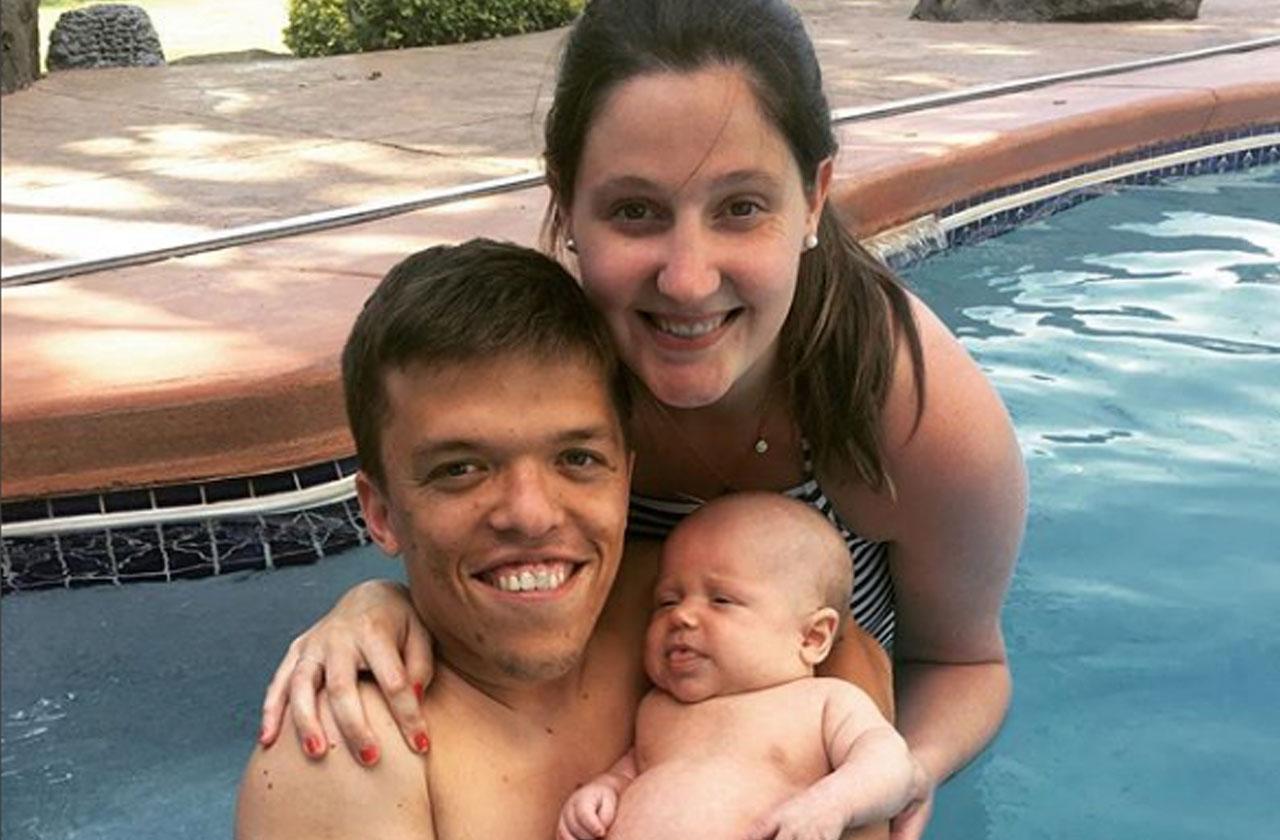 On last night's episode of Little People, Big World, Zach Roloff experienced fatherhood for the very first time — and it wasn't easy!
Zach and his wife Tori Patton brought their newborn son Jackson — who was diagnosed as a little person — home from the hospital, and things got a little too real.
"We don't want to over react and panic just because he is a little person," Zach admitted.
"I had so many health issues growing up, and if he has to go through what I did, it's going to be hard."
Article continues below advertisement
Zach, 27, revealed on the show the countless problems he's faced throughout his life. From leg straightening surgeries, to ear infections, the reality star has had his share of health struggles.
Regardless, the dynamic couple claimed they were determined to take it one day at a time.
"Right now doctors rarely see anything in newborns," Tori said. "It's usually 'come back in three months,' then 'come back in six months' to see how he's growing. But right now Jackson… he is perfect. We are so blessed."
Meanwhile, Father's Day was just around the corner, and divorced couple Amy Roloff and Matt Roloff battled it out to ensure Zach gets the best holiday.
Things got tense when Matt threw a Father's Day party for the family and banned Amy from coming.
"Audrey and Tori will be there, but the moms won't be," Matt admitted. "We want to make sure this day is focused on the dads."
However, Amy made sure to celebrate with Zach beforehand, and decided to pay a visit to his home, bringing along boyfriend Chris Marek.
Article continues below advertisement
"Today Chris and I are going over to Tori and Zach's place to celebrate Father's Day," Amy said. "The kids always meet Chris at my house, but this is the first time I'm going over to their territory. I want to make sure they're comfortable and that they can get along with Chris."
Amy made spaghetti — Zach's favorite dish — and her boyfriend Chris helped pick out a patio set for their new home. The reality star mom admitted she was worried to bring her Chris over to her son's house, though it seems things went smoothly, and Amy revealed it was a positive turning point for her and Chris.
Stay tuned! On the next episode of Little People, Big World tensions rise as Matt and Amy battle over the farm.
We pay for juicy info! Do you have a story for RadarOnline.com? Email us at tips@radaronline.com, or call us at (866) ON-RADAR (667-2327) any time, day or night.