Kim Zolciak Biermann Gets Daughter Brielle A Booze Filled Pinata For 21st Birthday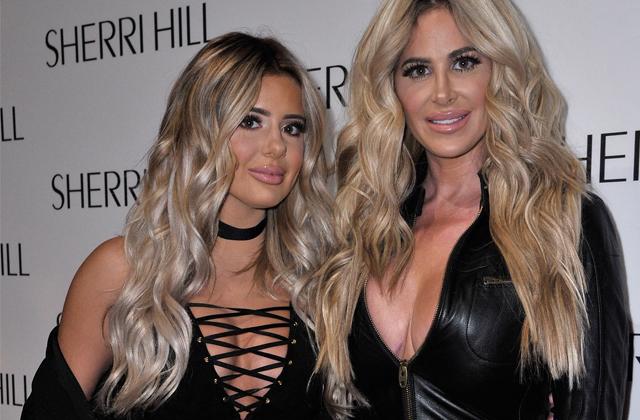 Kim Zolciak-Biermann certainly believes in alternative parenting.
The 39-year-old RHOA star posted on Friday her daughter Brielle Biermann beating a piñata filled with mini bottles of alcohol.
Brielle actually turned the legal age to drink on February 21, 2018.
"This is a Nipyata!" the 39-year-old reality star screams.
"It has little alcohol nips! Come on, girl, Brielle, hit it...you're not hitting it hard enough. Beat it! Beat it! Yes! Get it! Come on honey, get it! Harder!
Article continues below advertisement
"You're 21, Boo!" she adds. "Oh my gosh. Drink 'em later. Oh my God, Fireball, Brielle, yes! Woo!"
Her father Kroy Biermann and sister Ariana Biermann, 16, both cheered the birthday girl on in the clip.
And although Kim's antics will raise a lot of eyebrows at least she did not allow Ariana to have a drink.
"You're sister's not old enough, sweetie," Kim told her, after the bottles burst out from the piñata.