'Impossible Position!' James Comey Confronted By Senators Over Hillary Email Probe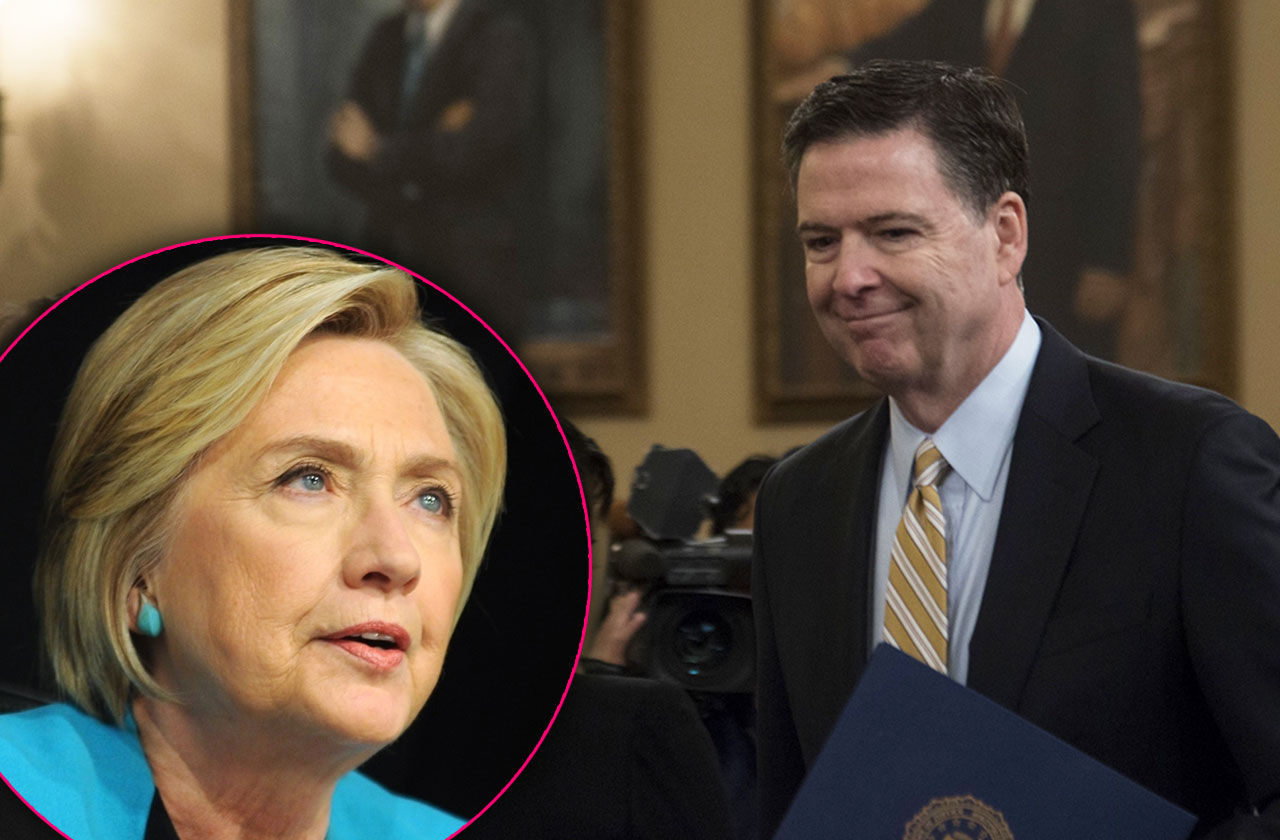 Democratic Congressional lawmakers dramatically confronted then-FBI chief James Comey following the 2016 election and demanded he address his decision to publicly acknowledge that the FBI had reopened its investigation into Hillary Clinton's email server two weeks before Election Day.
Comey describes the explosive moment in his new book, A Higher Loyalty, which is not due to hit book shelves until April 17, but which was exclusively obtained ahead of publication by Radar.
Article continues below advertisement
Comey writes, "After the election, I attended a classified briefing with a group of senators from both parties. Toward the end of our meeting, which was not about Hillary Clinton's emails, one of the Democrats, then-Senator Al Franken, blurted out what probably many were thinking.
"He said he wanted to address 'the elephant in the room,' which was 'what you did to Hillary Clinton.'"
Comey continues, "I asked Senate leader Mitch McConnell, who was also present, whether I could have an opportunity to respond to that.
"With a tone that seemed close to enjoyment, McConnell sat back and said, 'Sure. Take all the time you need.'
"What I said to the senators gathered was that I wished they could go back in time with me and look at what happened from my perspective.
"'Come with me to October 28,' I said.
"Even if I couldn't persuade them that I made the right decision, I hoped that at least I could explain what I was thinking, the doors I saw, and why I chose the one labeled 'Speak.' Rather than the one labeled 'Conceal.'
Article continues below advertisement
"I didn't handle everything in the investigation perfectly, but I did my best with the facts before me. That was the point I was trying to convey that day, and I convinced at least one person in attendance.
"When I finished speaking, Senator Chuck Schumer came up to me. With tears in his eyes, he grabbed my hand with one of his and reached out with the other hand to repeatedly tap the center of my chest.
"'I know you,' he said. 'I know you. You were in an impossible position.'"
We pay for juicy info! Do you have a story for RadarOnline.com? Email us at tips@radaronline.com, or call us at 800-344-9598 any time, day or night.