Peek-A-Booty! It's The Greatest Celebrity Wardrobe Malfunctions of All Time — Updated!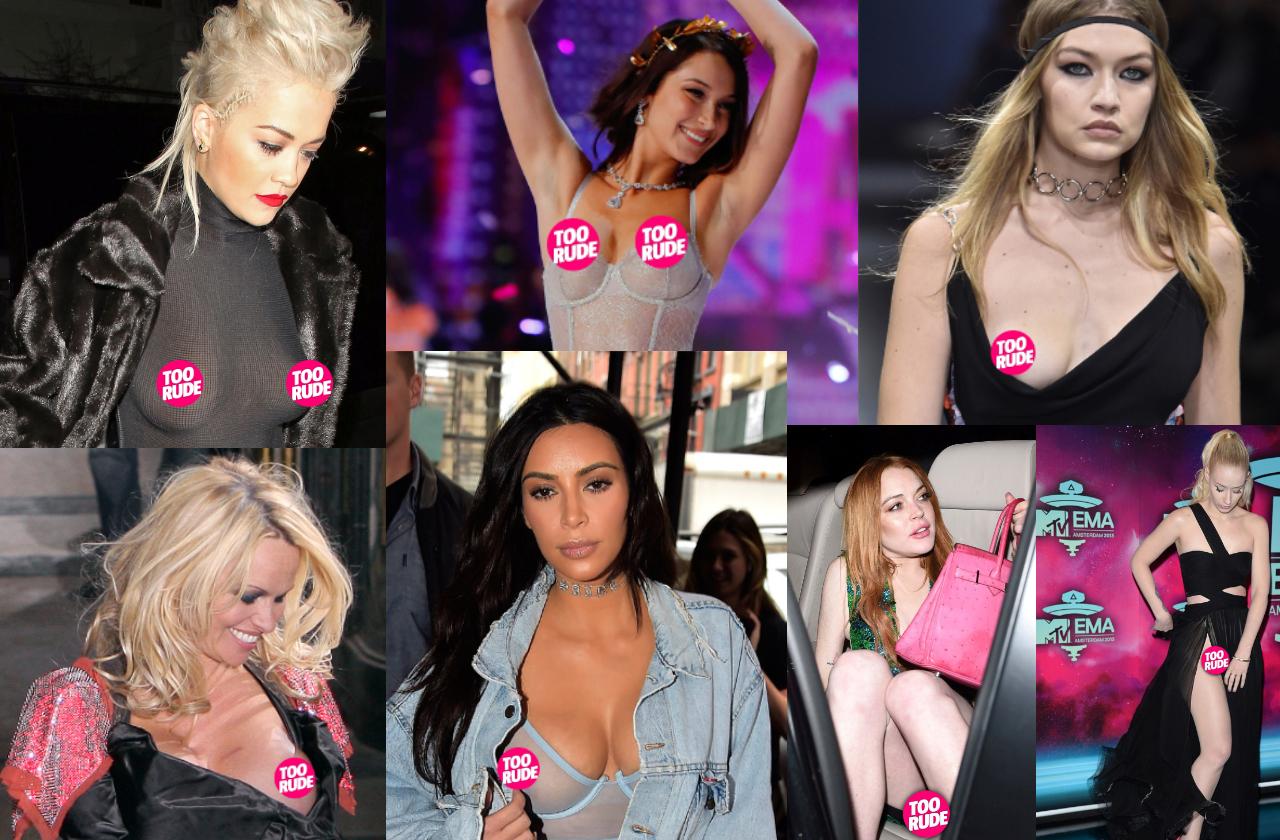 UPDATE: Yep. You asked for it, you got it. Radar's comprehensive wardrobe malfunction series continues with more of the most memorable celebrity wardrobe slips that made millions around the world choke on their coffee, blush and pick their jaws up from the floor (in that particular order) — including Jennifer Lopez's big 'oops' malfunction. Here are the 10 most recent celeb malfunctions in no particular order.
Article continues below advertisement
Margot Robbie, Kim Kardashian, Rihanna and Demi Lovato. What do these celebs have in common? That's right, each and every of them has suffered embarrassing and awkward wardrobe mishaps. See these stars flashing more than just a megawatt smile below in the list.
More: X-Rated Wardrobe Malfunction - Bikini Nip Slip
The web is full of celebrity wardrobe malfunction lists, but here—finally!—are the greatest celebrity wardrobe malfunctions of all time, all in one spot. From the classics like Janet Jackson's nip slip heard round the world, to the most recent celebrity wardrobe failures— a la Stella Maxwell's fashion week faux pas— we've gathered the world's most notorious nip slips, crotch shots and other assorted celebrity body parts that weren't meant to be seen.
Defined by Chambers Dictionary as "the temporary failure of an item of clothing to do its job in covering a part of the body that would be advisable to be kept covered," our list emphasizes real wardrobe malfunctions—not side boob or intentional breast and crotch revelations due to intentionally low cut or see through outfits. These are real and they're spectacular.