What Just Happened?! 15 of the Biggest Shocks, Mistakes and Gaffes at the Oscars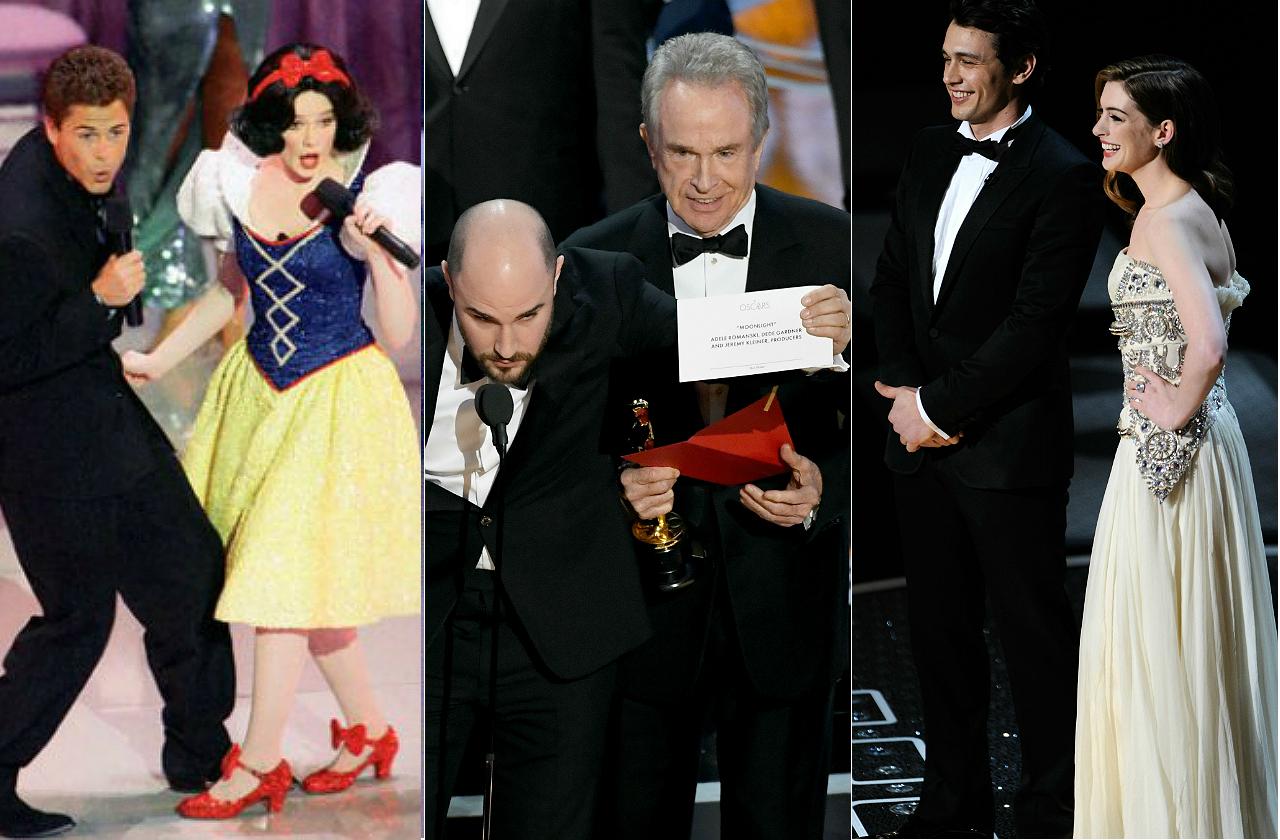 All Academy Awards hosts and behind-the-scenes people hear this: when it's live television, anything can happen. Even an awards show as prestigious as the Oscars makes mistakes every once in awhile.
More: Kris Jenner's EPIC Meltdown After Oscars Red Carpet Disaster
Take, for example, a bad choice in an Oscars host. Maybe it's a celebrity who really doesn't have that much experience hosting a major awards show or a comedian whose particular brand of humor just doesn't fit in or the jokes fall flat. Or when the Oscars' producer puts on probably the worst musical number in the history of award shows.
Article continues below advertisement
Banned! Oscars Board Revoke Harvey Weinstein's Lifetime Membership
There's also the unpredictability factor, like what a presenter may or may not see written on the teleprompter, or what a winner might do in accepting their award. A streaker might run across the stage. The biggest gaffe is when the wrong winner is announced because someone got the wrong envelope (so sorry, Moonlight).
Here are 15 of the biggest and most shocking screw-ups in Oscars history.
1. JAMES FRANCO AND ANNE HATHAWAY AS HOSTS
The Academy has had various movie stars team up to host the annual Oscars ceremony throughout the years—until they found hosts extraordinaire like Bob Hope, Johnny Carson and Billy Crystal to handle the duties several years in a row. Adding to that, great comedic hosts like Whoopi Goldberg, Steve Martin, Chris Rock and Ellen DeGeneres also fit in quite well.
But then in the mid-2000s, the Academy decided to switch things up to increase ratings between song-and-dance hosts (Hugh Jackman, Neil Patrick Harris), late-night talk show hosts (Jon Stewart, Jimmy Kimmel)—and movie stars, like James Franco and Anne Hathaway. Unfortunately, this 2011 hosting duo was just an ill-conceived idea from the start.
Article continues below advertisement
First of all, neither one of them had the slightest clue on how to host. Franco vacillated between being smarmy and then, when he saw it wasn't going well, just checked out. Hathaway was left holding the bag, but her over-compensation just grated on the nerves.
Here's their opening monologue:
Bottom Line: Let's not do that again. Stick with the pros.
2. ROB LOWE'S DUET WITH SNOW WHITE
You just have to put this one into the "What were they thinking?" category. In the infamous opening song-and-dance number to the 1989 Oscars, which ironically had no host that year, Snow White—that's right, Snow White—shows up to squeak-sing her way through the audience. She then takes the stage to launch into several variations of songs with a Hollywood theme. It goes on and on. Merv Griffin comes out and introduces Snow White to her blind date, Rob Lowe, who then sings a tone-deaf duet with Snow. The rest is history.
Article continues below advertisement
The Oscars telecast was deemed the worst ever and pretty much killed the career of the show's producer, Allan Carr. Honestly, it's just painful to watch.
Bottom Line: You have to feel a little bad for Rob Lowe and the poor girl playing Snow White.
3. JOHN TRAVOLTA BADLY MISPRONOUNCED IDINA MENZEL'S NAME
In a much-parodied moment during the 2014 Oscars, John Travolta badly mangled Broadway singer Idina Menzel's name. As he was introducing her to sing the Oscar-nominated song "Let It Go" from Frozen, he said, "Please welcome the wickedly talented, the one and only, Adele Dazeem." Twitter immediately lost their collective minds with many variations of "What did he just say?"
Travolta explained on Jimmy Kimmel Live what happened. He said he was rushed behind stage when he thought he had more time; was starstruck by Goldie Hawn; and the show quickly told him they phonetically spelled Idina Menzel's name on the teleprompter so he'd say it correctly, which isn't what he rehearsed. This lends itself to a question, though: If he rehearsed, didn't he already know how to say her name? Hmmm.
Article continues below advertisement
Anyway, watch the moment...at least he handled himself well.
Bottom Line: Apparently, don't rush, fluster or change the plan with John Travolta.
4. A STREAKER RAN ACROSS THE OSCARS STAGE
Ah, a definitely shocking moment in Oscars history. Of course, some may remember the fad of streaking in the '70s, by which you take off all your clothes and run naked through a public place. There was even a huge hit song about it called "The Streak" by Ray Stevens.
At the 1974 Oscars, artist and gay rights activist Robert Opel decided to capitalize on the trend. He came on behind host David Niven and streaked across the Oscars stage, flashing a peace sign. As the audience roared with laughter, Niven had the last word, quipping, "Isn't it fascinating to think that probably the only laugh that man will ever get in his life is by stripping off and showing his shortcomings?" Well played, sir.
Article continues below advertisement
Bottom Line: No one could ever upstage someone as classy as the late David Niven.
5. CHRIS ROCK'S ASIAN JOKE OFFENDED
Granted, Chris Rock had the unenviable task of hosting the 2016 Oscars when the #OscarsSoWhite backlash was at its height. The movement highlighted the fact that for two years in a row, not a single person of color was nominated in any of the top categories, and some boycotted the ceremony.
Never one to shy away from such controversy, Rock wasn't going to ignore this, as well he shouldn't, and he delivered some pretty hilarious material. But some of his jokes throughout the evening had the opposite effect, including when he brought out three Asian children, dressed in suits and wearing glasses, as the "accountants" who tabulated the votes. Many Asian celebrities, like George Takei and Sandra Oh, found it offensive and stereotypical and wrote letters demanding an apology; the Academy apologized.
Article continues below advertisement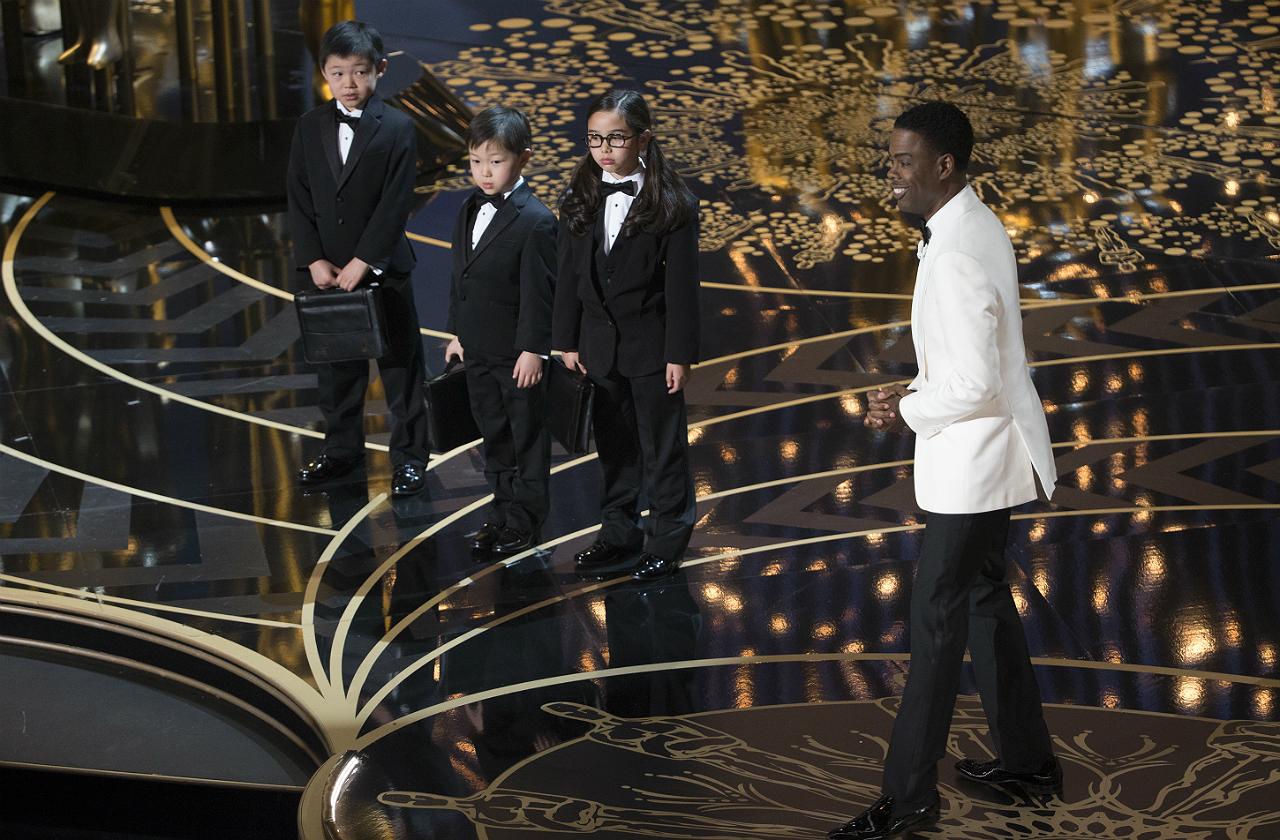 Bottom Line: Being edgy is tough these days, but if anyone can do it, it's Chris Rock.
6. JENNIFER LAWRENCE TRIPPED UP THE STAIRS
By the time Jennifer Lawrence made it to the 2013 Oscars, she had already won most of the awards for her turn in Silver Linings Playbook—along with most of everyone's hearts with her quirky down-to-earthiness. That's why when she tripped going up the steps to the stage to receive her Oscar for Best Actress, everyone just laughed and cooed, "Isn't she adorable?"
The best part, though, was Lawrence response. "You guys are just standing up because you feel bad that I just fell. That's really embarrassing but thank you." And guess what? Lawrence tripped again the next year while walking the Oscars red carpet. Clearly, she needs to make flats her friend.
Article continues below advertisement
Bottom Line: It's actually really damn hard to maneuver around in a long ball gown with high heels.
7. MARLON BRANDO DECLINED HIS OSCAR
This moment has gone done in Oscars history as a head-scratcher. After winning the Best Actor award for his performance in The Godfather at the 1973 Oscars, Marlon Brando sent Sacheen Littlefeather, an Apache and Native American rights activist, to respectfully decline the award in protest of the treatment of Native Americans by the entertainment industry and in the U.S. as a whole.
It was indeed an admirable gesture—and an important cause—as Ms. Littlefeather handled herself in a very professional and impassioned manner. It just seemed to come out of nowhere and was, well, odd. Then again, at that point in his career, Brando was becoming well known for his eccentric behavior. Plus, he already had an Oscar for his performance in On the Waterfront.
Article continues below advertisement
Watch the short speech below.
Bottom Line: Certainly one way to make a statement.
8. JACK PALANCE DID PUSH-UPS ON STAGE
Oh, Jack Palance. His acceptance speech for Best Supporting Actor at the 1992 Oscars has to be one of the best ones ever. Winning for his great turn as a crusty cowboy in City Slickers, the veteran character actor basically called out the entertainment industry for not using as many older actors as they should and that they needed to trust the fact these veterans could get the job done.
To prove he still had just as much stamina and virility as any younger actor, he got down on the stage and did some pretty impressive one-handed push-ups. The audience ate it up, and Palance had his weird and wonderful moment to shine.
Article continues below advertisement
Bottom Line: It was not a good idea to mess with the late Jack Palance. Like seriously.
9. PRODUCER OF DOCU SHORT PUSHED ASIDE DIRECTOR TO ACCEPT THE AWARD
When the documentary short film Music by Prudence won the Oscar in 2010, director Roger Ross Williams began to give his acceptance speech, only to have producer Elinor Burkett pull a Kanye West and interrupt Williams with, "The man never lets the woman talk. Isn't that just the classic thing?"
What many didn't know at the time, the two had had a falling out over the film's direction, which centers on disabled musicians in Zimbabwe, and Burkett had been removed as a producer a year before the Oscars. It came to a legal head, and eventually, a lawsuit was settled out of court.
Article continues below advertisement
Still, Burkett was allowed to attend the Oscars because, according to Academy rules, she was one of the original producers. Burkett clearly felt it was her right to saying something, while Williams felt ambushed. It made for an uncomfortable few minutes.
Watch!
Bottom Line: Don't get into a legal dispute before your film wins an Oscar.
10. ROSALIND RUSSELL STOOD UP PREMATURELY TO ACCEPT AWARD
Label this Oscar mistake as a super awkward one. Great film actress Rosalind Russell saw her third Oscar nomination for Best Actress in 1948 for her turn as a murderess in Mourning Becomes Electra. It was widely assumed she'd finally win the coveted gold statuette since she had been passed up before and was considered one of the best actresses of her time.
Russell was fairly confident about it herself. When the time came to announce Best Actress, she actually stood up from her seat in anticipation, only to hear Loretta Young's name called out instead, who won the award for The Farmer's Daughter. It's a good thing the Oscars weren't televised back then—or that there was no Internet because that would have been meme'd for sure. Russell did finally win an honorary Oscar in 1973.
Article continues below advertisement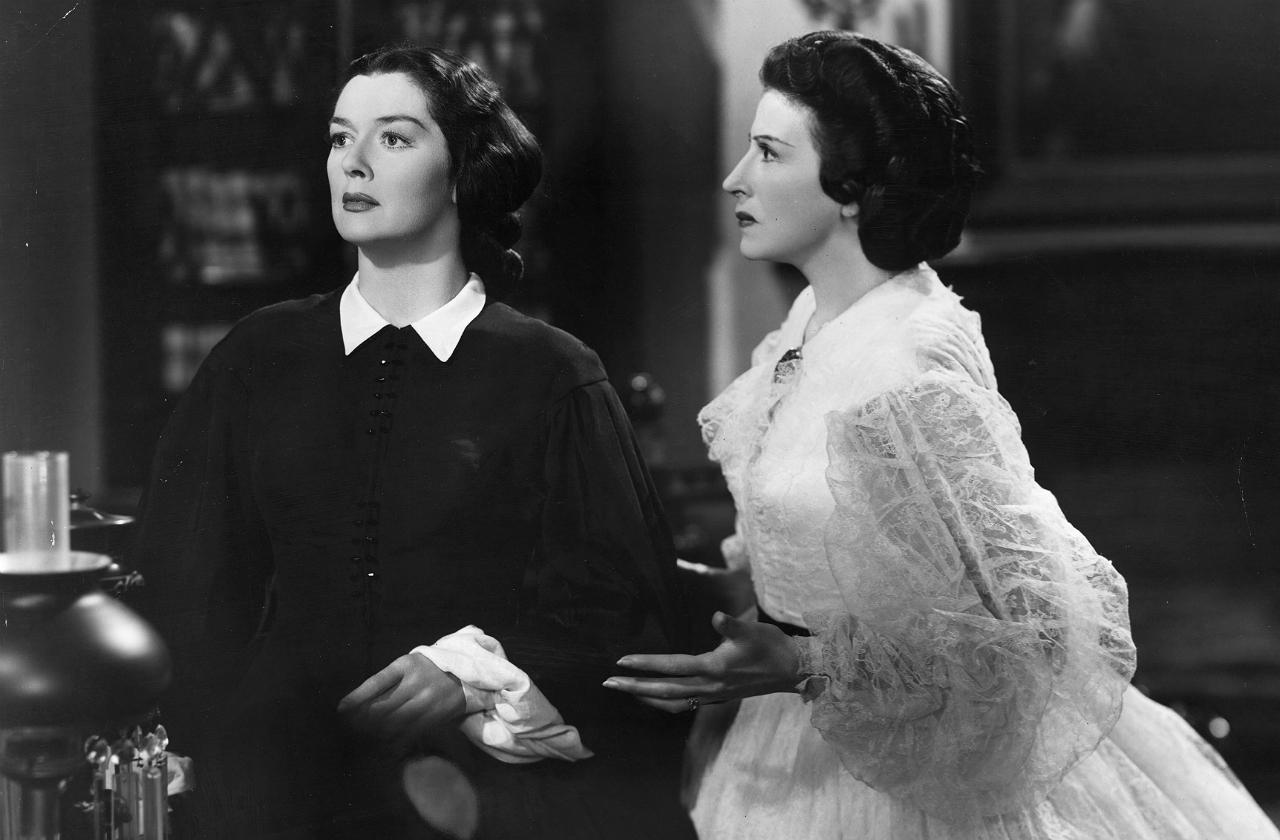 Bottom Line: To this day, the Academy can still be unpredictable.
11. CRASH WON BEST PICTURE
Case-in-point of being unpredictable. Throughout Oscars history, there have been a few Best Picture winners that left people scratching their heads, considering the other nominees in the category. These come to mind: Dances with Wolves over Goodfellas; Forrest Gump over Pulp Fiction; Shakespeare in Love over Saving Private Ryan (and that one had everything to do with the power Harvey Weinstein once held).
Article continues below advertisement
But many people simply cannot get past the fact Crash won Best Picture at the 2005 Oscars over the heavy favorite, Brokeback Mountain. Like some definite mistake, some error in tabulation must have been made. Not to completely knock director Paul Haggis' over-sentimentalized ensemble piece about lives intersecting in L.A., but Ang Lee's Brokeback Mountain was so superior in so many ways, it just didn't make sense. Some blame the fact the story was about two men falling in love, rather than your standard romance drama, which could be an explanation, but still...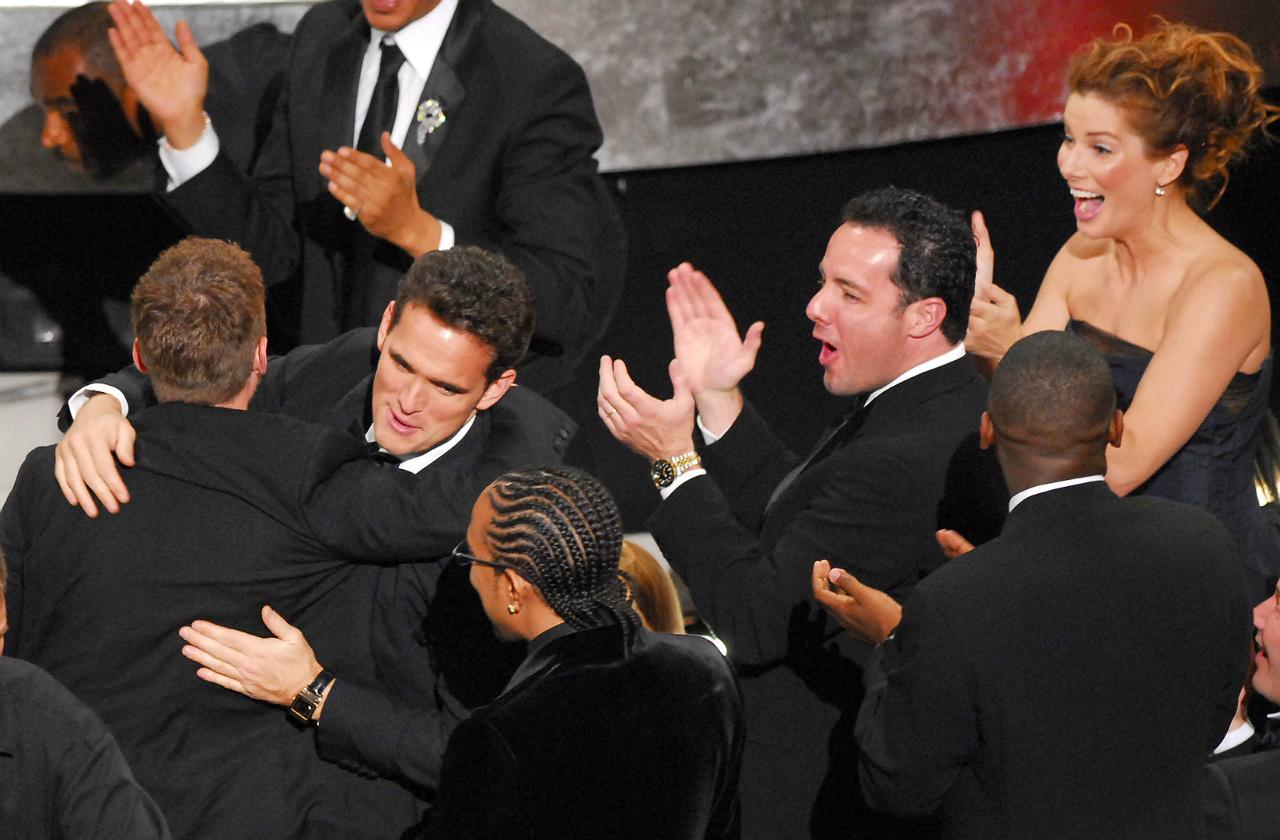 Bottom Line: The one time the Oscars really got it wrong.
Article continues below advertisement
12. THE IN MEMORIAM GAFFE WITH THE WRONG PICTURE
Oh boy. The 2017 Oscars had more of its fair share of mistakes (more on that below), but a big gaffe came during the "In Memoriam" segment. Many award shows have them, but the Oscars are usually the most important, as we honor those in the industry we'd lost in the past year. It also always gets criticized for leaving people out, but at the 2017 Oscars, it was even worse.
Instead of showing a still of the late Janet Patterson, the costume designer who worked on films like The Piano and Far From the Madding Crowd, they flashed a photo of Jan Chapman pictured, a long-time friend and collaborator of Patterson's who is still very much alive. Needless to say, Chapman was horrified but let it be known she was okay. She also claimed she had asked Patterson's reps to make sure they sent the right photo. Guess they didn't.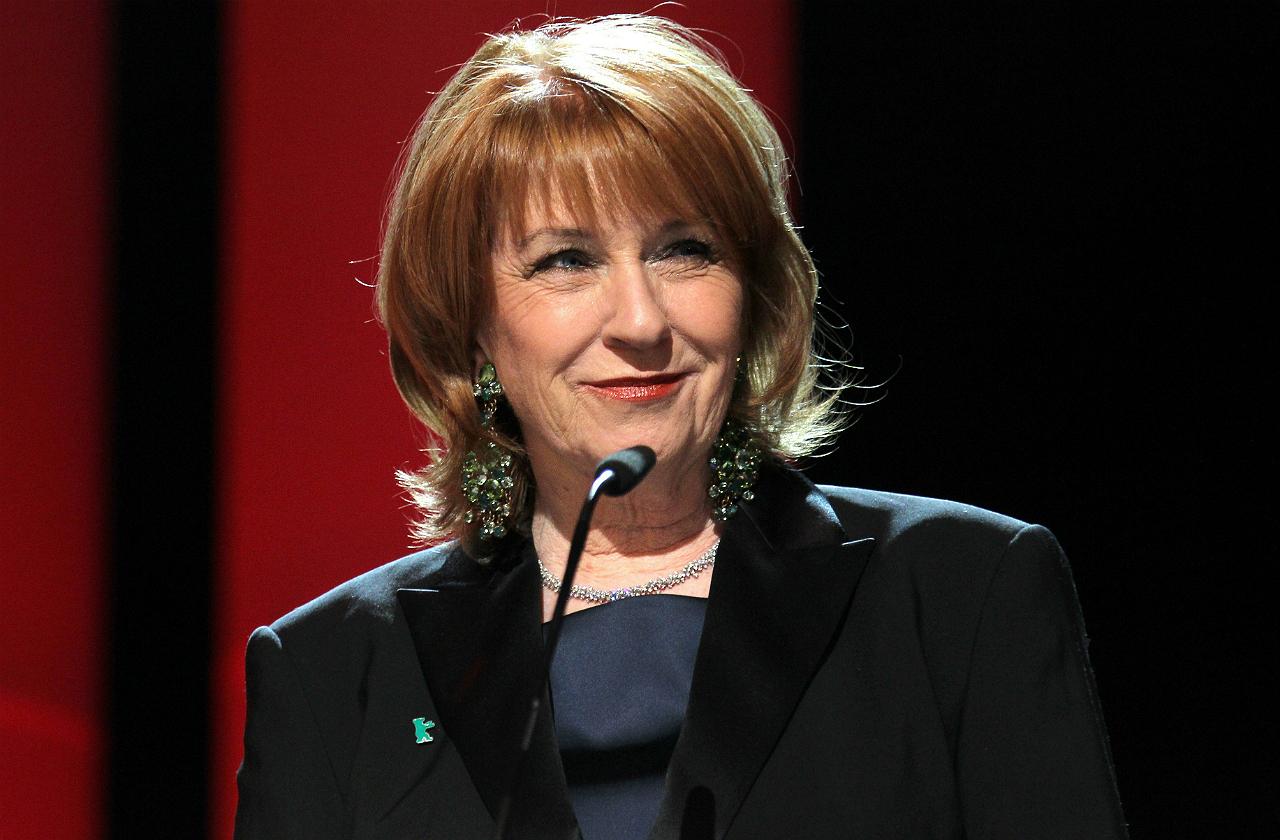 Bottom Line: Somebody definitely lost their job over this one.
Article continues below advertisement
13. SETH MACFARLANE'S "BOOBS" SONG
Again, the Academy wanted to try something different when they hired the irreverent Seth MacFarlane as host for the 2013 Oscars. With his massive animated TV hits like Family Guy and films like Ted, they hoped MacFarlane would bring in younger viewers. But ultimately he just wasn't quite the right fit for the Oscars, especially when he opened the ceremony with a song about actresses going topless in movies called "We Saw Your Boobs."
Sure, it's hilarious, but apparently, some of the actresses took offense. Oh well.
Bottom Line: Much like David Letterman, Seth MacFarlane won't ever host again.
Article continues below advertisement
14. SAMMY DAVIS JR. HANDED THE WRONG ENVELOPE
Chalk this up to the original envelope confusion at the Oscars. In 1964, Sammy Davis Jr. presented the award for Best Musical Score, and after naming off the nominees, he opened the envelope and announced that Tom Jones had won. Cue the sound of a record scratching.
After just a few moments of bewilderment, Davis quickly realized the error because Tom Jones wasn't even nominated in the category. A flurry of activity ensued and the singer was handed the correct envelope, and he announced Irma La Douce as the true winner. Whew.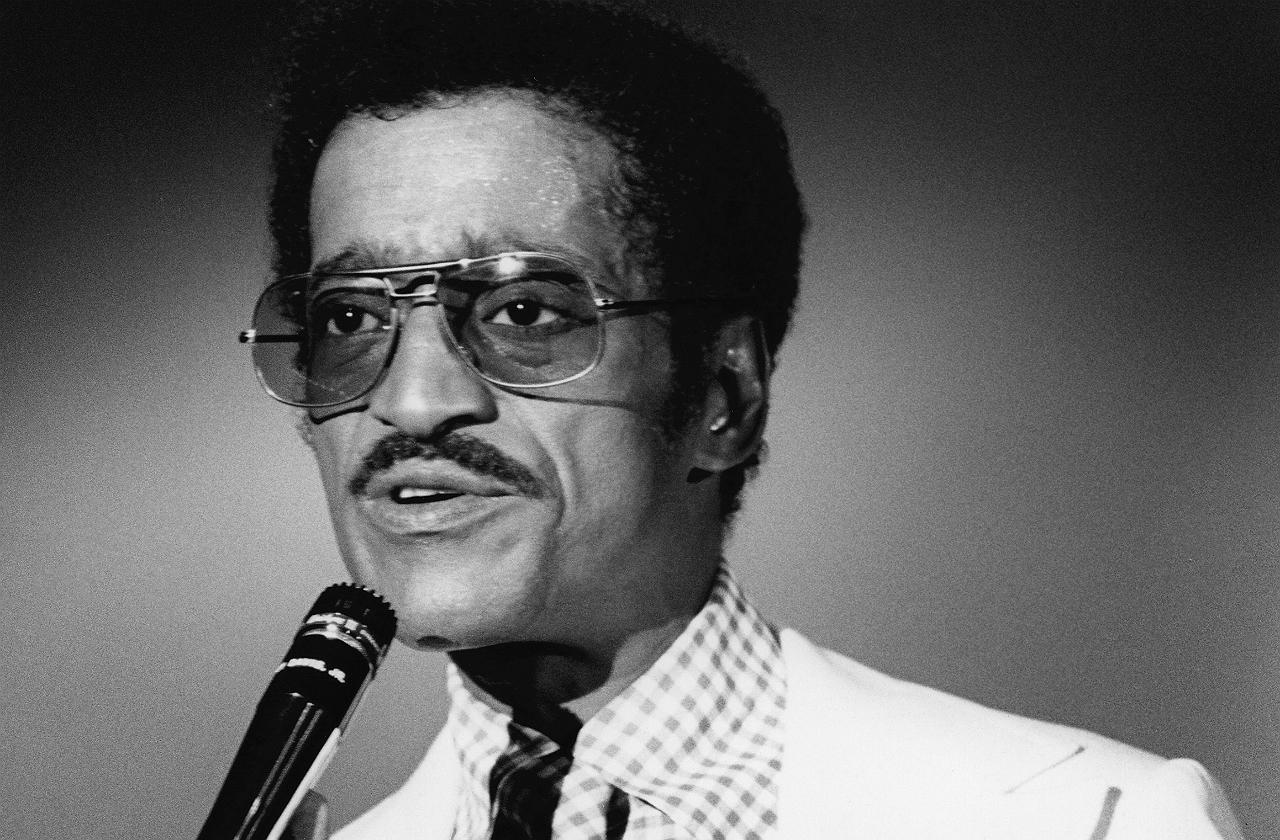 Bottom Line: Nothing fazed a cool cat like Sammy Davis Jr.
Article continues below advertisement
15. WARREN BEATTY ANNOUNCED THE WRONG BEST PICTURE
This leads us to the biggest mistake the Oscars has made (up to this point, at least). At last year's Oscars, the Best Picture category had finally arrived, as Warren Beatty and Faye Dunaway took the stage to present the award. They read off the nominees and then opened the envelope. You could see Beatty was a little confused, but it played like he was just prolonging the announcement for anticipation sake. As Dunaway chastised him, he handed her the envelope, hoping maybe she could clarify but she just glanced at it and declared, "La La Land!"
We now know Beatty was handed the wrong envelope, a duplicate of the one announcing La La Land's Emma Stone as Best Actress, who had previously accepted the award. The actual Best Picture winner was Moonlight, but it took a good four or five minutes before the mistake was revealed, while the La La Land producers were giving their acceptance speeches. That was an awfully long time, and shame on them for not fixing it sooner. It kind of soured the Oscars night for both movies.
Bottom Line: This will probably never happen again, at least we hope.
We pay for juicy info! Do you have a story for RadarOnline.com? Email us at tips@radaronline.com, or call us at (866) ON-RADAR (667-2327) anytime, day or night.