Suzanne's Secret Scheme To Defy Death! Her Wacky Blood Ritual To Live To 125 Revealed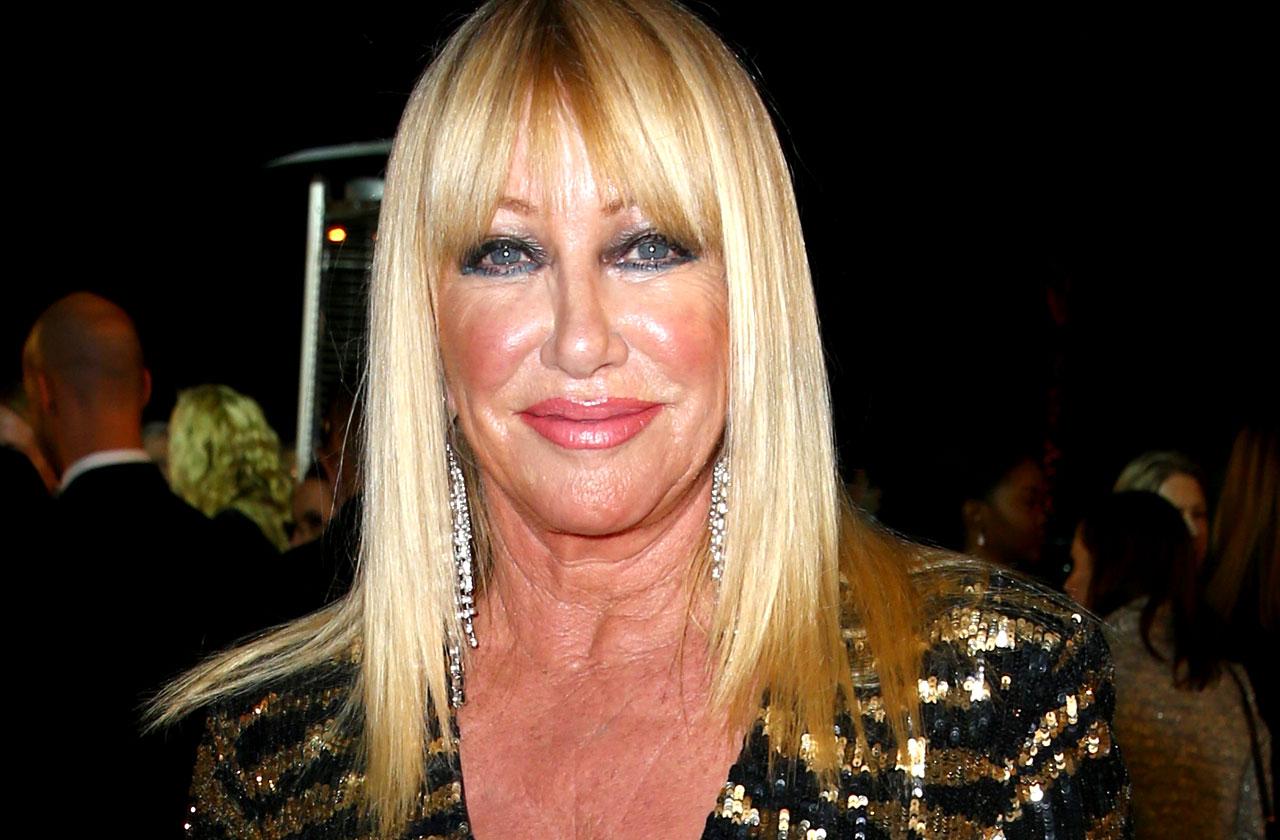 Suzanne Somers has hatched a kooky plan to live to 125 — with the help of a blood-cleansing therapy touted by a medical group! Company documents for the Young Blood Institute exclusively obtained by RadarOnline.com reveal the former Three's Company starlet will kick off a 50-year clinical trial of the therapy on Jan. 23.
That's when the blonde will headline a $145-a-plate event at the Colony Hotel in Palm Beach, Fla., in a bid to get others to join her age-defying scheme.
Article continues below advertisement
But while the treatments might sound like a plot stolen from a horror flick, the Young Blood Institute insists its procedures are more dogma than Dracula.
In documents, the therapy is described as Therapeutic Plasma Exchange (TPE) and apparently involves taking a patient's plasma, purifying it and then injecting it back into the body.
TPE, also known as plasmapheresis, removes plasma from your blood in order to remove a disease substance circulating in the plasma, according to the documents.
Article continues below advertisement
The 11 Most Scandalous Selfies Of Young Hollywood
Simply stated, the "old plasma" is removed and replaced by the "new plasma."
The technique has long been used to treat illnesses like lupus and multiple sclerosis, among other maladies.
What's novel about Suzanne and the Institute's approach, sources said, is utilizing the procedure to literally turn back time through a medical fountain of youth!
But Dr. Gabe Mirkin, a longevity expert who has not treated Suzanne, told RadarOnline.com: "There are no real tests showing that plasma-replacement therapy can stop aging or age-related diseases. This is completely uncharted territory!"
Article continues below advertisement
"Bioidentical hormones are the principal reason I'm aging well," Suzanne has said. "I call it 'filling the tank,' and I expect to live past 100!"
Celebrities With Weird Deformities — 14 OMG Photos
But mainstream medical experts have branded some of her ideas as snake oil.
After her book "Ageless" was published in 2007, doctors issued a public letter slamming certain ideas in it as "scientifically unproven and dangerous."
But Suzanne's pal said: "She's convinced that with this new blood therapy, she can live past 125!"
We pay for juicy info! Do you have a story for RadarOnline.com? Email us at tips@radaronline.com, or call us at 800-344-9598 any time, day or night.