Chuck Norris Sues 11 Drug Companies For 'Poisoning' & Nearly Killing Wife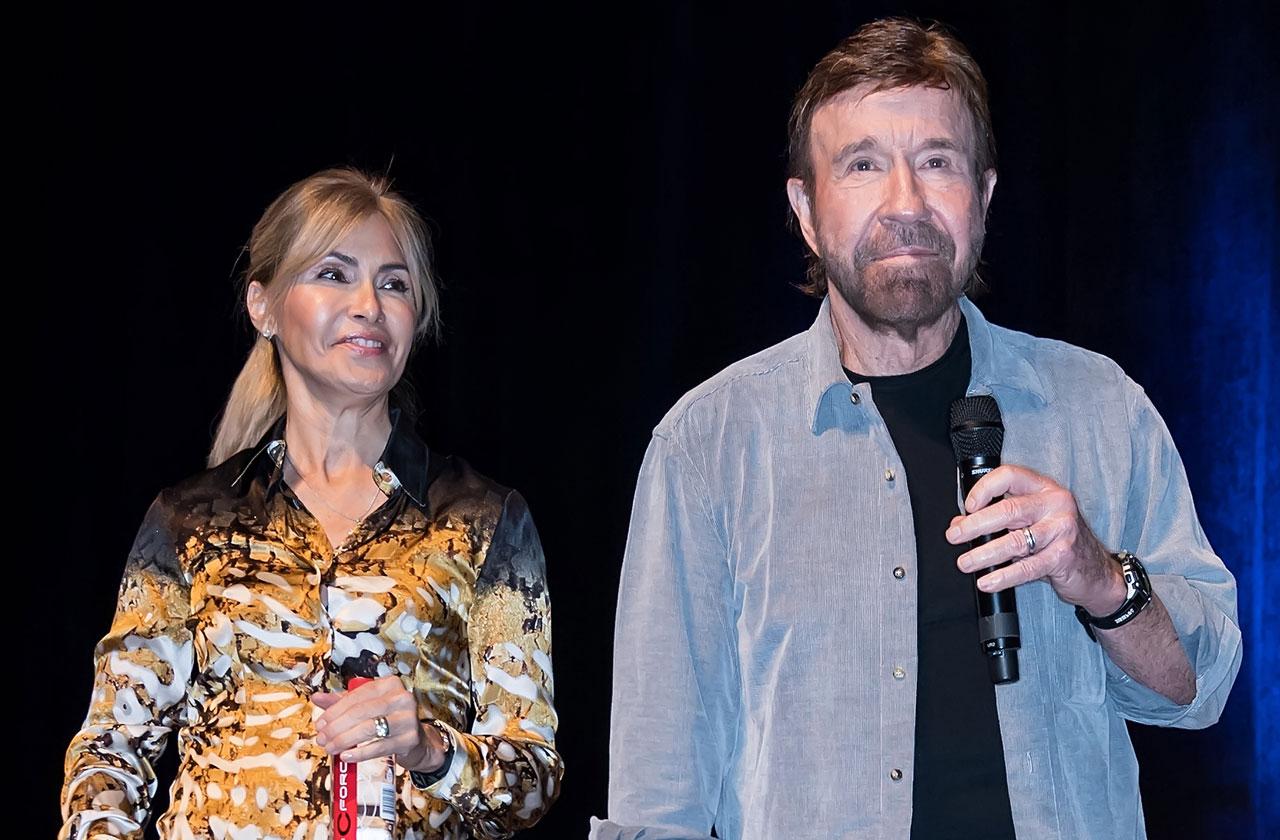 Chuck Norris, 77, is suing 11 different drug companies for allegedly causing his wife chronic pain and suffering after making her undergo three MRI scans. The actor's longtime wife, Gena Norris, 54, had the procedures done five years ago, and reportedly still feels the agonizing side effects.
To enhance the clarity of the scans, Gena was made to take a special medical dye. Afterwards, she began feeling a burning sensation in her body, as well as experiencing severe exhaustion, spurs of pain, cognitive issues and permanent weakness, according to Daily Mail. Those symptoms have not ceased since.
Article continues below advertisement
A livid Chuck has now filed a lawsuit against the corporations who make the gadolinium dye. McKesson and Bracco are among the 11 companies he is accusing of having "poisoned" his wife.
The Norris' are seeking over $10 million in damages from the drug companies, stating that they've had to spend nearly the same amount on constant treatment for Gena's ailments. Chuck claimed in his lawsuit that his wife of 19 years now has Gadolinium Deposition Disease, a rare virus that nearly killed her, and which is triggered by the metallic dye.
"One of the problems is this is a very misdiagnosed and underdiagnosed condition," said Todd Walburg, Chuck and Gena's attorney.
The dye manufactures have long assured that their product has never been found to cause harm, yet in their lawsuit, the Norris' accused the companies of knowing the risks and failing to warn patients.
"Unfortunately, litigation is the only course of action we can take to hold the drug companies accountable for threatening the lives of so many innocent people who undergo MRIs," said Gena Norris. "These companies continue to say that there is no link between gadolinium and adverse events, even though the evidence is overwhelming that this heavy metal stays in the body for years, rather than hours."
Stay with RadarOnline.com for updates.
We pay for juicy info! Do you have a story for RadarOnline.com? Email us at tips@radaronline.com, or call us at (866) ON-RADAR (667-2327) any time, day or night.