Exclusive
Break In The Case? Potential New JonBenét Suspect Stonewalls Cops Over Her Murder!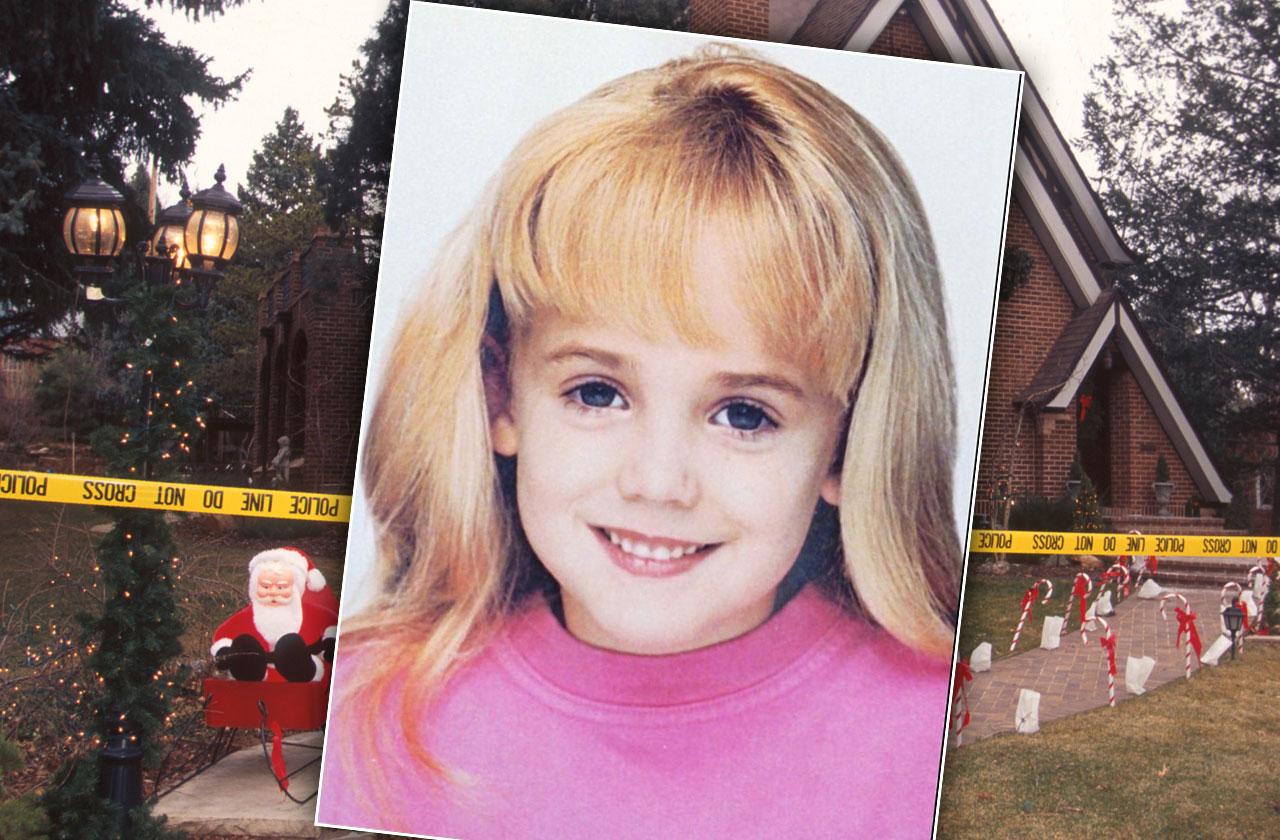 A stunning array of new evidence has led investigators to a fresh suspect in the killing of JonBenét Ramsey — and in a bombshell world exclusive interview the man's ex-wife told RadarOnline.com she cannot account for his whereabouts on the night the 6-year-old beauty queen was murdered!
Speaking for the first time, Heather Kubes told RadarOnline.com she can't give Keith Schwinaman "a 100 percent alibi" for the fateful night of Dec. 25 and the wee hours of Dec. 26.
Article continues below advertisement
"It wasn't unusual for him to disappear for a few hours and have no explanation for it," she revealed. "I have no idea what he was capable of. I think anything is possible."
What's more, the stunning development comes as a top law enforcement official who worked on the case demanded Schwinaman face fresh DNA tests.
"If you look at JonBenét's murder and Schwinaman's crimes for just the methods of operation, a lot of similarities fit," said retired Boulder, Colo., police detective Bob Whitson. "But what we didn't have was any physical evidence against him."
However, RadarOnline.com has uncovered in a shocking twist how Schwinaman will never be forced to submit evidence because of a plea deal he struck involving three sex crimes with eerie similarities to Ramsey's murder.
Ramsey was found murdered on the morning of Dec. 26, 1996, in the basement of her Boulder home.
Her father, John, discovered her lifeless body. She had been strangled with a handmade garrote fashioned from a nylon rope and a paintbrush handle. Her head was bashed in and she may have been sexually assaulted. The only real clues were a rambling ransom note and a broken basement window.
Article continues below advertisement
There was no sign of a break-in, leading investigators to believe the killer or killers knew the layout of the Ramseys' home.
No one has ever been charged with the crime.
But just a year before Ramsey grisly murder, Schwinaman pleaded guilty to one count of sexual assault on a child, and was hit with a four-year deferred sentence.
Kubes added yet another explosive detail that could identify her ex as JonBenét's killer.
During their marriage, Kubes said Schwinaman often wore a cross necklace of hers. But sometime between 1996 and 1998, the necklace disappeared — and when Ramsey's body was found, she was wearing a similar gold cross around her neck.
In a 2003 plea deal, Schwinaman agreed to serve a 32-year prison sentence for sex acts he committed against three women between 1993 and 1996.
He remains incarcerated at the Crowley County Correctional Facility in Colorado.
Article continues below advertisement
Tellingly, his M.O. in all three assaults had uncanny similarities to Ramsey's murder.
He tied up two of his victims with nylon rope and taped his other victim's hands behind her back. In one case, Schwinaman broke through a window before attacking his victim.
Authorities tested Schwinaman's DNA while investigating another case, but it did not match the DNA found on Ramsey.
But Whitson pointed out Schwinaman, now 52, "always wore gloves" while committing his crimes.
Despite the evidence pointing to Schwinaman as Ramsey's killer, it's unlikely he'll ever be charged with her murder — because of the 2003 plea deal.
"He was told that no homicides would be included in the deal, but if he didn't confess to everything and they found out about it later, he could be charged," Whitson told RadarOnline.com.
But in an outrageous twist, Schwinaman's lawyer later struck an oral agreement with a deputy district attorney that promised authorities would not "pursue other cases" against the pervert, said Whitson.
Despite that, Whitson said Schwinaman's DNA should be tested once more against the DNA found on Ramsey because it's been found that DNA "could come from various sources."
Authorities do plan to retest DNA in the case, a source confirmed.
But Whitson pointed out, "Without at least one piece of physical evidence linking Schwinaman to her murder, the bottom line is we still don't know."
We pay for juicy info! Do you have a story for RadarOnline.com? Email us at tips@radaronline.com, or call us at (866) ON-RADAR (667-2327) any time, day or night.