The Forgotten! Inside The Tragic Deaths Of Howard Stern's 'Wack Pack'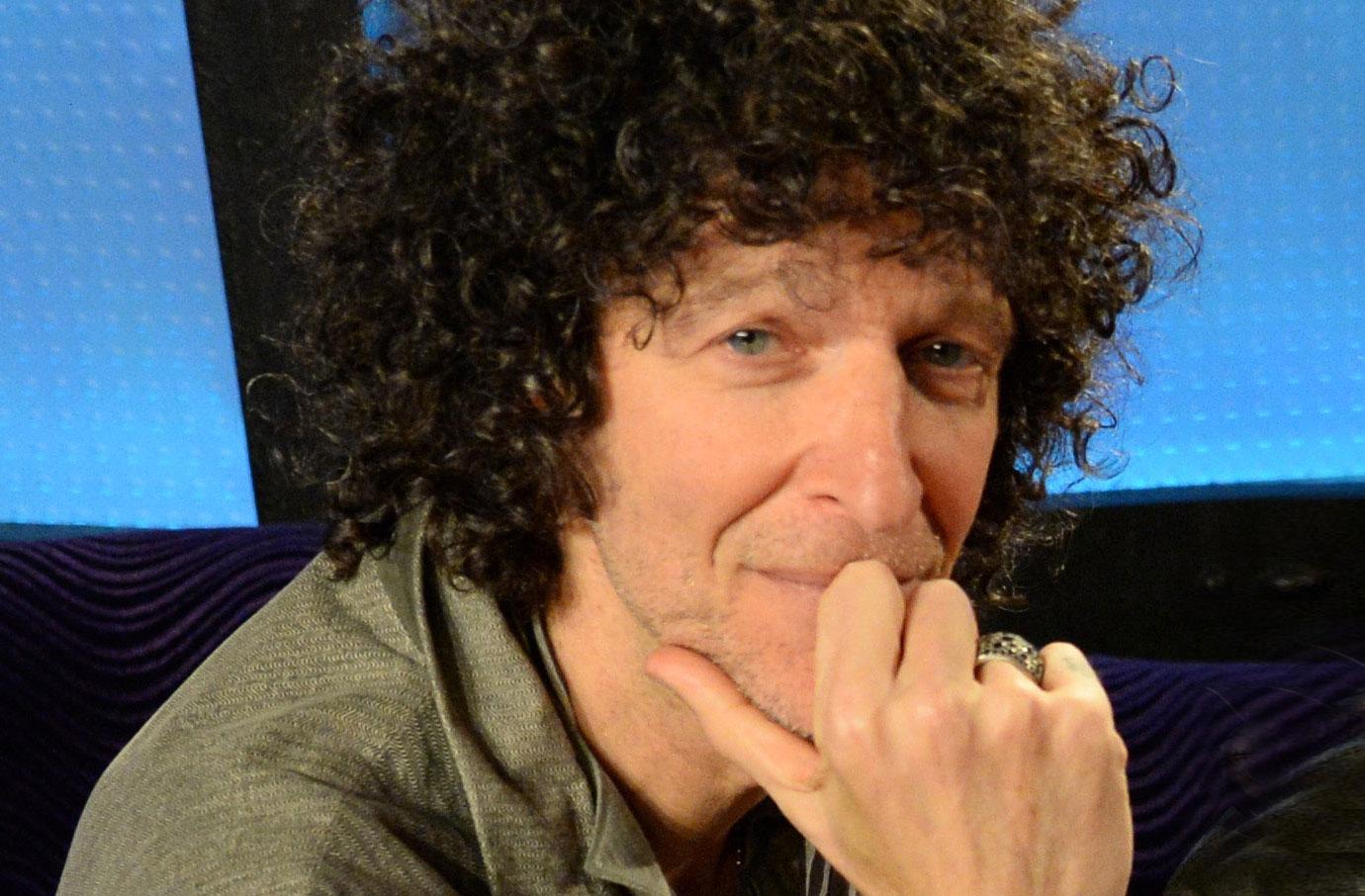 Death and tragedy has followed radio shock jock Howard Stern, RadarOnline.com has learned.
And a source charges that Stern "seems indifferent" about the alarming number of his "Wack Packers" who have died or suffered tragedies while leaving their marks on controversial The Howard Stern Show.
Stern's famed "Wack Pack," the personalities who have been seen and heard throughout the history of his show, includes longtime co-host Robin Quivers and sidekick Artie Lange.
Article continues below advertisement
But there are many more and their plight has been so shocking, the show seems cursed!
Stern, who earns an annual SiriusXM salary of $80 million for broadcasting three days a week, has been ably supported for years by Quivers, whose public battle with cancer still goes on, the source said, and Lange, who has battled drug addiction and suicide.
Much of the Wack Pack has included a group of dozens of bizarre guests. Some stood out for having a comical appearance, voice or ability, or for flat-out being inappropriate or perverted. But all were responsible for what made the show highly popular, and they've become merely a sad footnote to the multi-million-dollar fortune that the broadcaster has amassed, according to sources.
Although Stern has publicly said "there's no show without Robin," and he felt letting Lange go was in the best interests of saving the tortured comic's life, sources tell RadarOnline, he seems indifferent by the amount of Wack-Packers who've died while leaving their marks on the show.
"You've gotta remember that Howard gave some of the Wack Pack their own shows, and was responsible for a string of them making lucrative personal appearances, when they would've otherwise never had a shot at any kind of exposure," a source told us. "But he's human. And it's got to wear on him. Maybe he talks about it in therapy."
Article continues below advertisement
Steve Grillo told RadarOnline, "Howard used the shit out of them. They were characters he didn't have to pay. They lived off the drug of fame and he took complete advantage of that better than anyone in radio history. He uses them and when they die, there is always another one to take their place. It's kind of genius if you think about it."
The recent, back-to-back deaths of Nicole Bass (Feb. 2017) and Joey "Boots" Bassolino (Dec. 2016) shook the Stern Show nation.
Bodybuilder Bass, 52, gained popularity in 1993 when she participated in The Miss Howard Stern New Year's Eve Pageant. She went on to a pro wrestling career with both ECW and WWE. But Stern fans loved the 6-2, 240 pound Wack Packer's willingness to be the constant butt of jokes. Her death was from unknown causes.
Two months before Bass died, the loss of Bassolino, 49, known for his catch phrase "Baba Booey," succumbed to a heart attack. Strangely, Bassolino was found dead in his Bronx, N.Y. apartment by fellow Wack-Packer, High Pitch Erik.
Article continues below advertisement
George "Crackhead Bob" Harvey died of natural causes in 2016.
Earlier that year, Riley Martin also died. He was well known for claiming he was abducted by the Biaviian alien race.
Martha Matilda Lenowski, 93, died during the blizzard of 2015, while beloved 3-foot, 5-inch Eric the Actor, died of heart failure in 2014 at age 39.
When Blue Iris (Ellen Pinsky), called the show on January 31, 2007 to explain that she was experiencing weakness on her left side, as well as impaired verbal and math skills, Stern told her she was having a stroke and should get to a hospital. She died of heart failure in 2009.
Many other have also passed on from Stern's show, including Kenneth Keith Kallenbach who contracted pneumonia, Bigfoot" Mat McGrory, 32, whose Gigantism got him cast in many films, and died in 2005, and Hank the Angry Dwarf.
Although Celestine Tate, 41, the paraplegic who sat on the Atlantic City boardwalk and played the piano with her lips, teeth and tongue, died in 1998 when her motorized gurney was struck by two cars.
The tragedies haven't seemed to faze Stern as his show has marched on, sources told RadarOnline.com.
But as RadarOnline.com has reported, Stern had to recently explain he took a sick day off from his show after fans got worried about the radio star.
We pay for juicy info! Do you have a story for RadarOnline.com? Email us at tips@radaronline.com, or call us at (866) ON-RADAR (667-2327) any time, day or night.