'I Am Done!' Matt Admits To Faking Relationship With 'Psycho' Amber For TV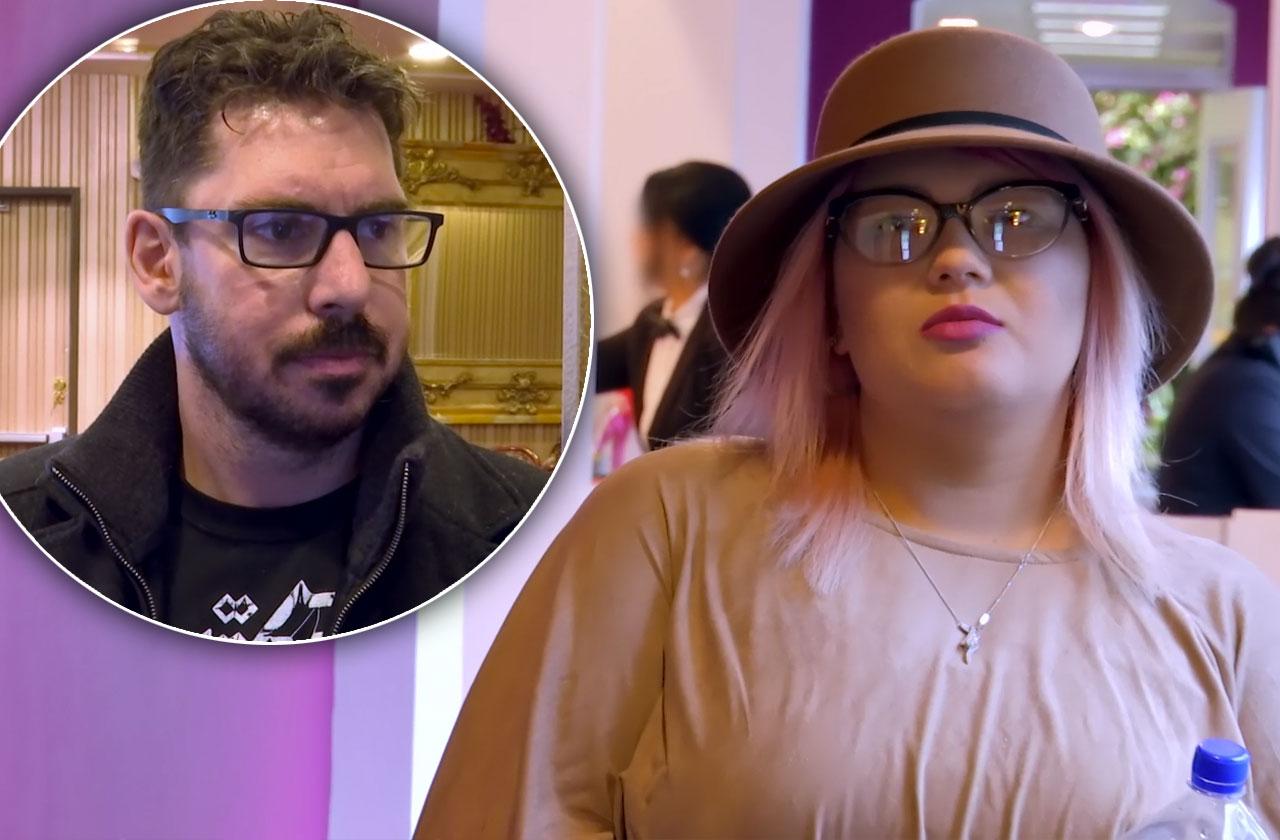 What happens in Vegas doesn't stay in Vegas! On this week's Teen Mom OG, Amber Portwood's fiancé Matt Baier slams her for refusing to elope while in Las Vegas for a friend's wedding.
After breaking down while trying on a wedding dress last week, Portwood continues to have cold feet about tying the knot with her controversial fiancé.
"It's hard to just forget things," Portwood told her friend. "I can forgive more easily than I can forget. I just want Matt and I to be in a place where the trust is completely there before we start planning and getting married. If any more surprises come out he's going to lose something he's never going to find again."
Article continues below advertisement
Despite her concerns, Baier insisted they get married in Vegas. He even asked Portwood's 8-year-old daughter Leah with ex Gary Shirley for her permission.
"I cannot get married without her," Portwood said, as he responded, "I'm just playing around about it. You don't have to embarrass me in front of everybody."
But Baier wasn't joking, as he asked her again when they were looking at chapels.
"Honey I want to get married here," he said. "What do you say baby? Let's do it. Let's just f*****g do it."
A "petrified" Portwood broke down in tears and insisted she ask her family for permission.
Her brother Shawn said on the phone, "It's kind of not cool. You're a big girl. At the end of the day, I'm not making your decisions for you. It's not my life."
Portwood then told Baier, "My family means a lot when it comes to this stuff. You know how close my brother and me are. You know how I feel about it. You're really making me feel bad. I just want Leah by my side."
Article continues below advertisement
Although Baier told her "it's okay," he slammed her to a Teen Mom OG producer.
"I will not marry her," he ripped. "I will not marry her now, ever! I'm not gonna let her brother dictate my life. That f*****g f****t. She wants to marry her brother. That's who she wants to marry. F**k her. She just humiliated me on TV. I'm done."
Baier's tirade continued at dinner, as he told a producer behind Portwood's back, "I don't care who you have to give oral pleasure to, keep the Amber and Matt wedding thing off. She just embarrassed me in front of 12 million people."
When the producer explained how the storyline isn't embarrassing, he fired, "You're out of your mind. I will fake this the rest of the day. But I am done with her f*****g psycho a**."
And fake he did, as he returned to the table and said, "I love you. Give me a kiss."
After the wedding, Baier apologized to Portwood, explaining how he "got caught up in the moment."
She responded, "I'm also just really scared. I don't know what I'm scared of. I still want to get married. I'm 26, you have to realize that. Maybe in a year you could cheat on me."
Article continues below advertisement
Baier then insisted that he would never be unfaithful.
As RadarOnline.com reported, Portwood called off their wedding earlier this month when sources claimed he failed a lie detector test about cheating on his fiancée.
But insiders allege that she has yet to make "any final decisions" about the relationship, as they are "still living together" in their Indiana home.
Also on the episode, Maci Bookout learns "serious information" about her baby daddy Ryan Edwards.
"I got some information about Ryan and certain things he's doing," she said. "Stuff that isn't very good at all. I'm not going to go into specifics. It's scary stuff."
When a producer asked her to explain the situation, she responded, "People are going to be like, 'Oh he's doing drugs!' I did not know the severity of what is going on. Our number one priority is Bentley's safety, but Ryan is his dad and I care about him."
Article continues below advertisement
She added how her goal is to work with his parents to get Edwards "healthy and happy."
"If something were to happen to Bentley I would never forgive myself ever," she said. "I can't sit back and watch it happen."
As RadarOnline.com readers know, Edwards was accused of being high last season when he slurred his words and seemed out of it on an episode. Edwards denied the drug rumors.
Farrah Abraham tried to avoid drama by trying out hypnotherapy with her mom. She explained how her relationship with boyfriend Simon Saran has been "stressful" because they aren't on the same page about marriage.
After the session, she explained how she felt "happy" afterwards and how she wants a man who is "smart, fun, genuine and family-oriented," none of which are Saran.
When she told him she wants to be friends without benefits during dinner, he seemed upset.
"That was a good dinner," he said sarcastically. "I think we had a good conversation."
Teen Mom OG airs Mondays at 9/8c on MTV.