Cold Feet! Amber Portwood 'Scared' To Marry Matt, Blames Him For Depression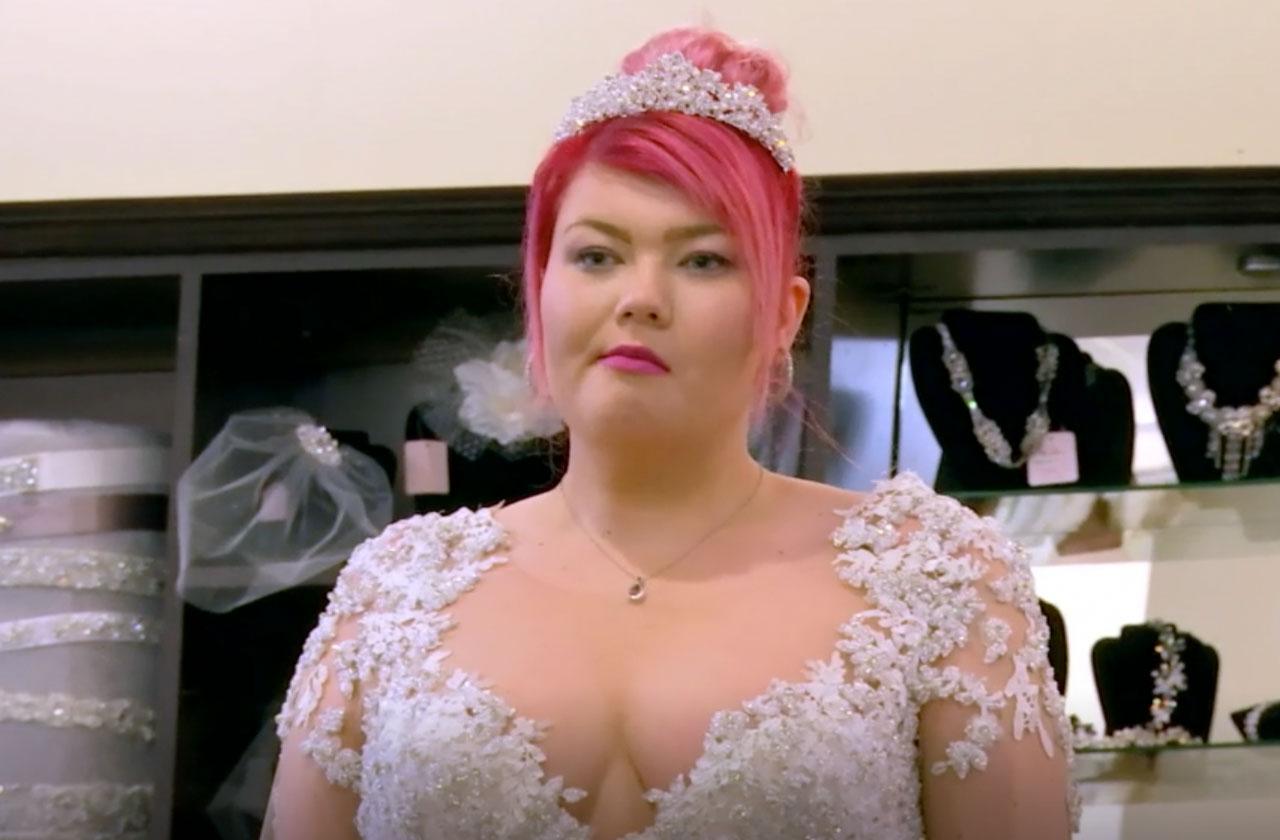 Amber Portwood questioned tying the knot with her controversial fiancé Matt Baier months before calling off their engagement for good. On this week's Teen Mom OG, Portwood admitted she has cold feet because of trust issues.
"He wants to get married," Portwood said. "I'm scared. We've been through a lot. I love him obviously. I'm waiting for the day the trust is completely there. I hope nothing messes it up and I hope everything is in order."
Article continues below advertisement
But Portwood spoke too soon, as Baier became upset with her for dedicating too much time to her clothing and makeup line Forever Haute.
"Excuse you," she fired when he interrupted a business call. "I do things and I move forward in life. Let me do what I do with people that I know and let's move forward and have a happy life."
But their issues only got worse when Portwood took her friend wedding dress shopping.
"I deserve a beautiful wedding, but I also deserve a beautiful life with a beautiful man," she told a producer. "We've been through a lot these last couple of years that I think has really shut me down from the wedding. A lot of that depression was caused by him. You can get to a good place and love each other and want to be with each other and still not trust each other."
Portwood explained how trying a wedding dress on might make her feel "different." But when she did, she had a break down.
Article continues below advertisement
"I don't know," she said. "I'm ready to get out of this. Get me out of this now!"
As RadarOnline.com reported, Portwood called off the engagement when she demanded her man of three years take a lie detector test amid cheating rumors.
"Amber says he didn't pass," a source close to the mom of Leah, 7, told RadarOnline.com. "It was filmed by MTV, so it will all play out on Teen Mom."
But an insider close to Baier insisted he passed the polygraph "with flying colors."
Baier has been accused of having at least nine children with six different women in the past. Five women sued Baier for overdue child support payments in an Indiana court, but the cases have been dismissed.
Also on the episode, Tyler Baltierra's father Butch confessed that he relapsed on crack cocaine after five years of sobriety.
Although Butch reached out to Teen Mom reunion show host Dr. Drew Pinsky to get suggestions on how to stay sober moving forward, Baltierra admitted he is disappointed in his father.
Article continues below advertisement
"I don't trust him," he said. "You have to prepare for the worst and expect the worst. You have to or else you're going to be let down in life."
Although Baltierra added that he felt "immediate anger and disappointment," he promised to support his father and be by his side as he attends meetings.
The drama continued when Ryan Edwards' fiancée Mackenzie Standifer told his parents about her meeting with his baby mama Maci Bookout. On last week's episode, Bookout told Standifer how Edwards' parents Jen and Larry are selfish when it comes to Bentley.
"Some things came up that I really didn't know how to respond to," Standifer gossiped. "Jen and Larry overstep their boundaries, Bentley cries, he's so upset because he has to come over here. That is so not accurate!"
Ryan's father then fired about Maci, "I don't need her friggen opinion. I'm 56 and she's 25 and I don't need that going on there. Bentley has always been our number one, period."
Standifer then urged her fiancé to ask for more time with Bentley through a judge because "talk is cheap."
Article continues below advertisement
Also on the episode, Farrah Abraham's mom Debra revealed that her fiancé David would be moving in with her before their Bora Bora wedding.
But Abraham, who has jousted with David in the past, wasn't thrilled about her news.
"Does this person really seem like the person you would like to have in your life before you die?" she asked. "I don't give a f**k what la la land world you want to live in, but if someone can't be decent and can't act like a man then he has a problem with me. If that is how it's going to be then I will not be around."
Despite her disapproval, Abraham agreed to get dinner with David so he could meet her daughter Sophia. Instead of fighting with David, Abraham fought with her mom because she criticized her nanny.
"You're not around and I make sure because it's too f*****g much," she said. "Don't waste all the therapy we've had."
Teen Mom airs Mondays at 9/8c on MTV.