Exclusive
The Wrath Of Whoopi: Goldberg Slams New 'View' Co-Star!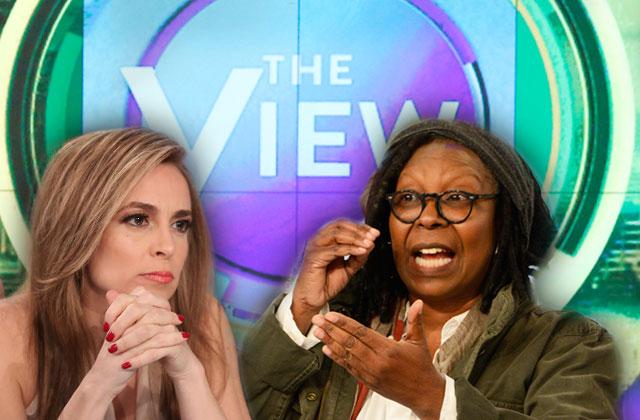 Whoopi Goldberg is on the warpath again, and this time RadarOnline.com has learned that conservative co-host Jedediah Bila is in her sights!
The drama all started when new View co-host Bila defended Donald Trump on the show Monday. Standing up for the President-Elect in the wake of Meryl Streep's Golden Globes rant, Bila was ripped by her liberal co-star in a scathing take-down.
Now, the insider says, it's even more tense behind the scenes.
Article continues below advertisement
"It seems like Whoopi hates her," a source close to the Oscar winner told RadarOnline.com.
Goldberg famously feuded with her former co-star and conservative darling Elisabeth Hasselbeck, and the source told RadarOnline.com that Goldberg's liberal stance hasn't changed.
"Whoopi didn't want them to have another conservative on the show," the insider claimed.
"She doesn't think they need it to be 'balanced.'"
However, much like the many co-hosts before her, Bila's days may be numbered already.
"Whoopi doesn't get upset about people because she seems to think that they'll be gone long before she will," the insider said.
Do you think Whoopi should leave The View? Sound off in comments below.