Exclusive
Stars Expose Marilyn's Sex Secrets In Shocking New Tell-All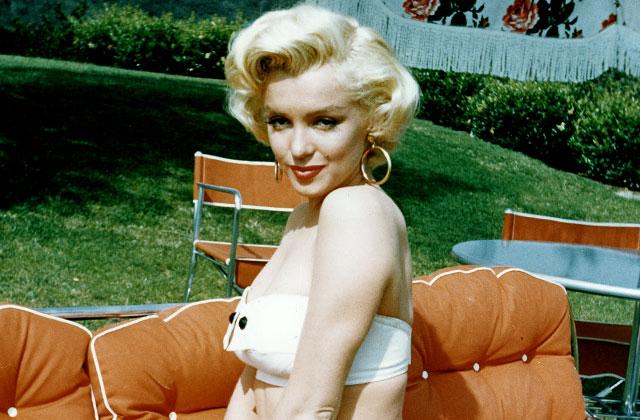 Everyone in Hollywood seemed to have a secret about Marilyn Monroe — and now RadarOnline.com can rip the lid off the juiciest scandals!
At the height of her fame, the blond sex bomb's Some Like It Hot co-star, Jack Lemmon, caught her romping naked — with President John F. Kennedy!
"I was coming home and this helicopter's doing a low circle next door," recalled Lemmon, whose neighbor was Kennedy's brother-in-law, Peter Lawford.
Article continues below advertisement
"Guys in funny suits and glasses were standing around — watching Marilyn and JFK having a frolic in the pool. She was in a deep relationship with JFK. But for sure, she shouldn't have got mixed up with the Kennedy clan."
Lemmon's revelation appears in author Neil Sean's book, I Met Marilyn, along with actress Debbie Reynolds' claim that Marilyn — whose drug overdose death at age 36 in 1962 is still shrouded in mystery — didn't kill herself.
According to the book, Reynolds said, "I saw her two days before she died. All the stuff about her being depressed and washed-up wasn't true. She was a sweet, innocent girl who was used by men. I warned her to be careful with the Kennedys. I believe she was murdered because too many people were afraid the truth would come out."
What's more, Joan Rivers revealed Monroe wasn't a fan of gays, according to the book.
Article continues below advertisement
"Marilyn loathed the idea some men might not find her attractive," said Rivers, who died in 2014 at 81.
The pin-up queen was also so jealous of Elizabeth Taylor she tried to steal the violet-eyed beauty's then-husband, Eddie Fisher, right from under Liz's nose!
Monroe was "kissing and touching me," recalled Fisher. "She gave me her room number and said, 'If you like me, you will come along.'"
Fisher, who died in 2010, refused to reveal whether he accepted the invitation.