Exclusive
Divorce Rules: 'Vanderpump' Star Mike Shay's Friend SLAMS 'User' Scheana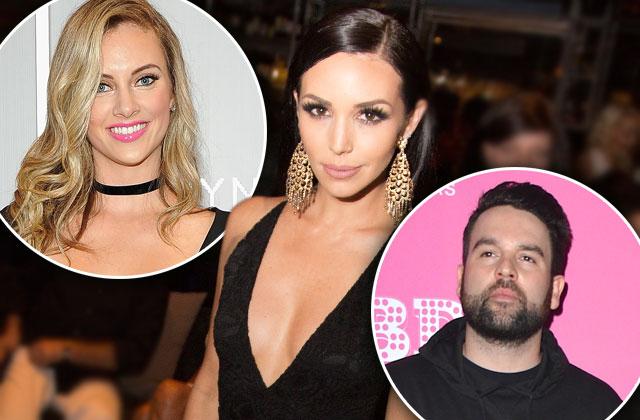 Mike Shay's friends believe he's better off without Scheana, RadarOnline.com has learned!
"When Scheana reported that Mike was missing, he was performing live shows and she knew where he was," Mike's band mate Nicole Arbour revealed to RadarOnline.com exclusively. "He was on red carpet! Like that's how much of a lie all of this was."
"The divorce is definitely Scheana's fault and she tried to sabotage Mike's live show because she's jealous that he was getting more attention than her," she added. "She needs a storyline so she made up that he's doing drugs and drinking again, and that just wasn't true. That's what sparked the breakup."
Article continues below advertisement
"She made up those things up to try and have an interesting storyline to get a lot of attention around the Vanderpump Rules premiere," Arbour said. "And throwing your husband under the bus while he's completely clean and sober and happy and working on something he's completely proud of is disgusting."
Arbour has been working with Mike since June, and talked to him as news of his divorce broke.
"He's good," she said of how he's coping. "He knew that she would do this, so it's not like anyone in his family or his friends are surprised. She used him the entire time they were dating for stories."