Exclusive
'It's Miraculous!' Man Regains Sight After 16-Year Blindness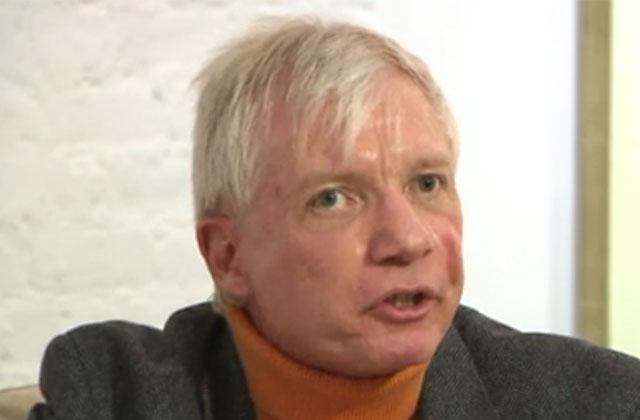 Kevin Coughlin's world went dark in 1997 when a rare genetic condition tragically claimed his sight.
Fast-forward 19 years and the 55-year-old New Yorker has regained most of his vision — a miracle not even his doctors can explain.
"It's miraculous!" Kevin gushed. "I see faces, and I see lights and shapes. Just seeing all the buildings that have been put up in the last 20 years, seeing the restoration of Grand Central Station, is incredible."
Article continues below advertisement
Coughlin's condition is called Leber's Hereditary Optic Neuropathy — and it left him blind until August 2013, when he began seeing shadows.
"After not seeing anything for 16 years, I saw a reflection of light on my medicine cabinet mirror," Coughlin said.
Since then, his vision has slowly but surely regenerated — and a world he once saw as a milky white blur is coming into focus.
One of the first things he saw was the mug of his trusty guide dog, Elias, who's helped Coughlin recover his confidence as they've explored the Big Apple.
"When I was blind I walked with this very tentative, very self-conscious gait," said Coughlin, who's regained 70 percent of his vision. "Now I have an expansive swagger."
A grateful Coughlin credited prayer, meditation and a diet rich in antioxidants, such as spinach, broccoli and red kidney beans, for regaining his sight.
"The thing about Kevin is nobody, as far as I know, who has had Lever's has ever regained their central vision," said author Traci Medford-Rosow, who is writing a book about his amazing journey.
Asked his feelings on the miracle of regaining his sight, Coughlin gushed: "I was someone who always took everything for granted. Now I have so much gratitude and joy!"