Exclusive
Bill Cosby 'Faking Blindness' In Desperate Bid To Beat Sex Rap, Expert Claims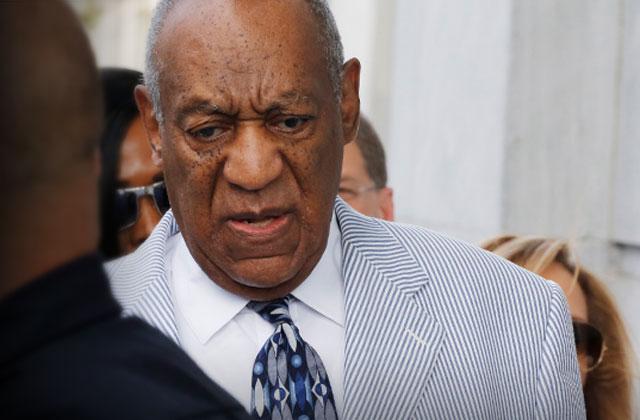 Pervert Bill Cosby is tying to pull the wool over the eyes of the legal system by claiming he's blind, but his "I can't see" routine is nothing but bad acting!
That's the opinion of a renowned body language expert commissioned by RadarOnline.com Online to analyze the behavior of the 79-year-old creep, who's desperate to avoid prison on sexual assault charges.
"Bill Cosby may say he's blind. However, his body language says he's not a very good actor!" Dr. Lillian Glass, the nationally recognized forensic expert, told RadarOnline.com.
Article continues below advertisement
"He's doing several things wrong that make you question whether he truly is totally blind and too impaired to function."
Cosby has trotted out every excuse in the legal handbook — including that he's as blind as a bat — to get a Pennsylvania judge to dismiss felony sexual assault charges that could put him behind bars for up to 10 years.
He does suffer from a degenerative eye condition, called Keratoconus, which is the thinning of the cornea that causes bulging eyes, blurry vision, and nearsightedness.
But RadarOnline.com investigation revealed the I Spy star's "blind" argument is visually impaired!
As he went in and out of court, Cosby — who's been accused of using a knockout drug to sexually assault about 60 women — usually stared at the ground.
But Dr. Glass pointed out: "Blind people don't see where they are going, so they just look straight ahead."
On Sept. 6, the sex fiend walked several paces behind an aide that he used to guide him.
Article continues below advertisement
"A blind person never walks behind the sighted person because he could trip. They usually walk side by side," Dr. Glass said.
Cosby typically walked with steady gait, but "people that are blind or suddenly lose vision feel very insecure about their walking pattern," Dr. Glass said.
At several court appearances, Cosby made direct eye contact with people who greeted him.
"His line of vision is directly at the person he's speaking to — which may indicate that he may indeed have vision," Dr. Glass told RadarOnline.com.
Outside court on May 24, Cosby lowered his head to grab a towel from his aide.
"A blind person wouldn't look directly at the object. The trajectory of his vision is in direct alignment with the object, which is contradictory to what a blind person would do," Dr. Glass said.
According to famed New York celebrity defense lawyer Murray Richman, Cosby's fib can't be used to find him guilty, but it could ruin his credibility with the judge and jury.
Article continues below advertisement
"If it becomes known to the court that he is not blind, it will show 'consciousness of guilt,'" Richman told RadarOnline.com.
"That's not a proof positive that he's guilty of a crime, but that he's more than likely involved in it."
Cosby is registered with the state of Massachusetts as legally blind, a spokesperson told RadarOnline.com.
But facing certain prison time, the former Jell-O pitchman is trying to hammer out a plea deal with the judge, a source said.
"Bill, his wife, Camille, and his family are adamant that he won't be able to convince a jury to let him off," said the source.
"They're hoping the district attorney will consider Bill's age, medical condition, ruined career, and the fact that he's paid millions to the victim in the case, and feel that a plea deal is a 'win.'"
We pay for juicy info! Do you have a story for RadarOnline.com? Email us at tips@radaronline.com, or call us at (866) ON-RADAR (667-2327) any time, day or night.