Ex-Congressman Jesse Jackson Jr. Files For Divorce From Wife Sandi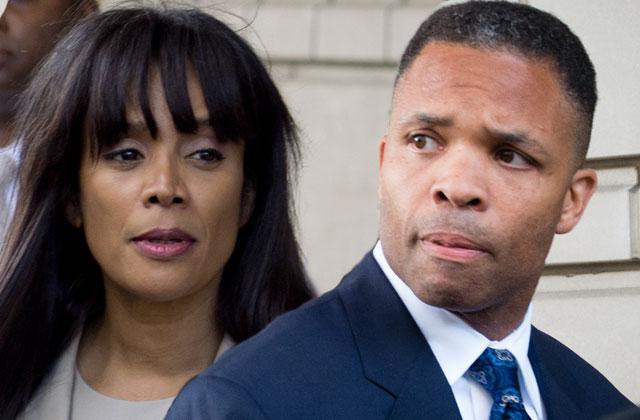 Former U.S. Rep. Jesse Jackson Jr. has filed for divorce from his wife, former Ald. Sandi Jackson, after 25 years of marriage, RadarOnline.com has learned.
The 51-year-old filed a certificate of dissolution of marriage on Monday, according to the county's court docket, citing "irreconcilable differences."
According to reports, Jackson, the son of civil rights leader the Rev. Jesse Jackson, began the divorce process back in July, as Sandi was finishing up a prison term, which she completed in October.
Article continues below advertisement
In August 2013, The couple pleaded guilty to looting about $750,000 from his federal campaign treasury between 2005 and 2012. Jackson reportedly spent the money on many frivolities, including expensive trips, furs, celebrity memorabilia and two mounted elk heads.
Sandi served her one-year sentence for filing false income tax returns, beginning after her husband finished serving 22 months of a 30-month sentence .