More Fakery! Tarek & Christina El Moussa Set To Release Tell All Book Amid Split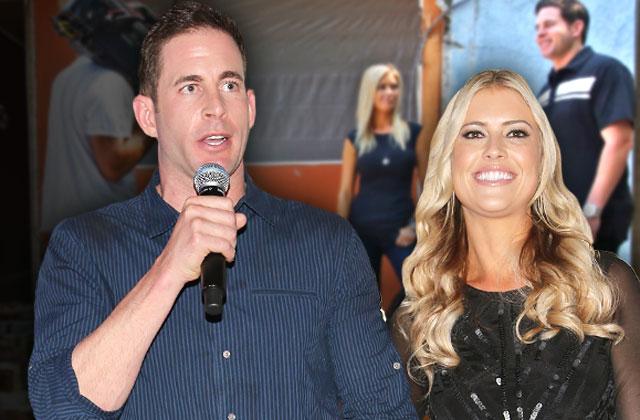 Christina and Tarek El Moussa admitted their longtime separation just this week, but RadarOnline.com has learned that they've been working on projects as a pair for months!
The couple was set to release their book, Flip Your Life in March — but now Amazon has revealed that they won't be shipping the Flip or Flop stars' book until April. They did not list a reason for the delay, but Radar previously revealed that the couple has been at odds for most of this year.
Article continues below advertisement
This spring, a near-suicidal Tarek, 35, ran into the woods with a gun, and Christina, 33, was inconsolable. The couple has insisted that the situation was a misunderstanding, but the relationship was beyond repair.
"As inspiring as it is practical, Flip Your Life reveals how to take stock of your current reality, envision a bigger and better tomorrow, and take the necessary steps to transform your career and your life," Amazon describes the soon-to-be book. "Evoking their own dramatic rags-to-riches (and then rags-to-riches again) story and sharing their poignant triumph over Tarek's highly aggressive cancer as well as other struggles so many families face, Tarek and Christina offer supportive advice for developing the confidence, perspective, and sheer courage required to overcome setbacks, create a blueprint for change, and achieve your boldest dreams."