Exclusive
Royal Sex Scandal: New 'Love Child' Demands DNA Test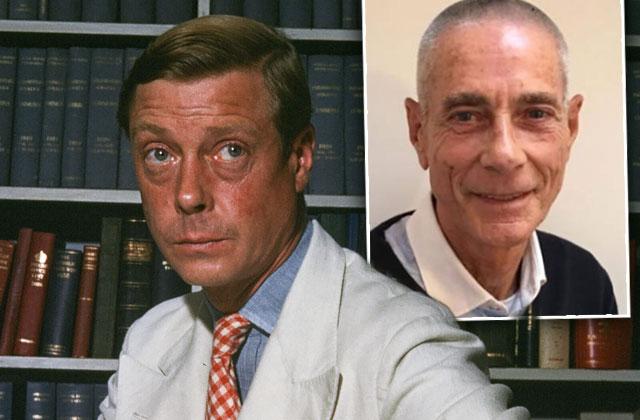 Britain's disgraced Nazi-loving Duke of Windsor — who abdicated the throne in a sex scandal — fathered a love child with a French beauty and hid his secret son from the world!
That's the explosive claim of French hotel executive Francois Graftieaux, who insists bisexual King Edward VIII is his grandfather.
In his shocking biography, The Man Who Should Have Been King, Francois claims Edward, who renounced the throne in 1936, impregnated his grandmother Marie-Leonie Graftieaux during a 1912 visit to Paris.
Article continues below advertisement
He's so determined to prove he and his dad, Pierre-Edouard, are related to Britain's rulers, he's written Queen Elizabeth demanding DNA samples from the royal family, including Prince Charles and his sons William and Harry!
"I'm not asking for their love nor their money, nor indeed any power," Graftieaux told RadarOnline.com exclusively. "I just want to know my origins, even illegitimate."
Graftieaux insists his granny got money from the monarch "in exchange for her silence on the matter."
According to Graftieaux, his then-teenaged grandmother was working as a seamstress in Paris when she met 18-year-old Edward in romantic Luna Park.
During their torrid affair, Marie got pregnant.
Scandal-shy Edward paid his young lover to never reveal the identity of her son's father, Francois claims.
After Graftieaux' dad was born, his grandmother changed her name to Marcelle Dormoy. She founded a successful fashion house.
Article continues below advertisement
Meanwhile, she waited more than a year after Pierre's birth to fill out his birth certificate and, even then, did not identify the baby's father.
About that time, she received an anonymous gift of a diamond bracelet, worth more than $300,000 in today's dollars, as part of the payoff.
Graftieaux says an "older photo" of Edward shows him to be the "spitting image" of Pierre, who passed away decades ago.
Edward died in Paris in 1972 – without any known children with his scandalous American wife, Wallis Simpson, or other lovers.
But when he abdicated the throne, Edward officially waived any of his heirs' claims to Britain's crown — so his son and grandson, even if found legitimate, still wouldn't get a dime.
We pay for juicy info! Do you have a story for RadarOnline.com? Email us at tips@radaronline.com, or call us at 800-344-9598 any time, day or night.