Drag Queens, Domestic Violence & More! 'Below Deck' Star Kate Planning Bombshell Tell All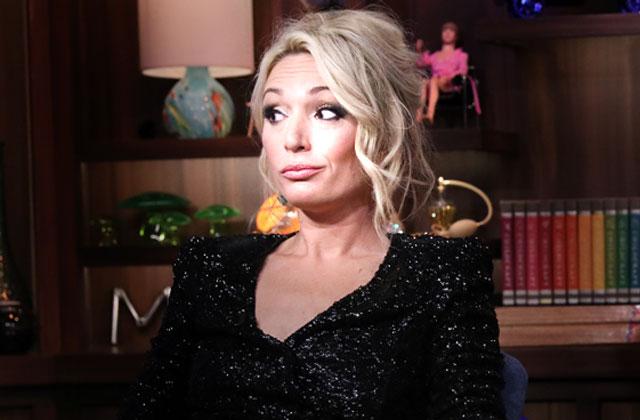 Kate Chastain kept herself busy after the charter season by penning a tell-all book, RadarOnline.com has learned!
Chastain, 33, announced that her book, Lucky Charming, will be released on Amazon after the Below Deck season finale next week.
The title is based off her blog, where she has already revealed season four secrets!
"I was so disappointed when I heard that Amy wouldn't be with me this season on M/Y VALOR but I was super happy for her b/c she was working on a yacht with her very hot South African captain boyfriend and basically living the yachtie dream," she wrote in a post .
Article continues below advertisement
"As soon as I saw her brother Kelley however, he handed me a little package with a card and said 'Amy asked me to give this to you,'" she continued. "I nearly cried at the thoughtfulness of Amy's gift. She had written me a sweet, encouraging letter and I laughed out loud when I opened the present: 4 different pairs of amazing statement earrings. She's is seriously the cutest sic. I especially love how now that the show is airing people are messaging me about those earrings, someone even tweeted me that they reminded them of Amy!"
"Another thing that people might notice on the show are all of rad sunglasses the crew are wearing," she added. "Smith Optics was generous enough to provide all of us with shades to wear this season. I picked Captain Lee's out for him and I think I did a pretty good job…..I mean look how sharp he looks in those gold rimmed aviators. And I can tell he loved them because he wore them all of the time. I would too if I were him."