'Over The Edge!' Manic Kanye's Private Hell Exposed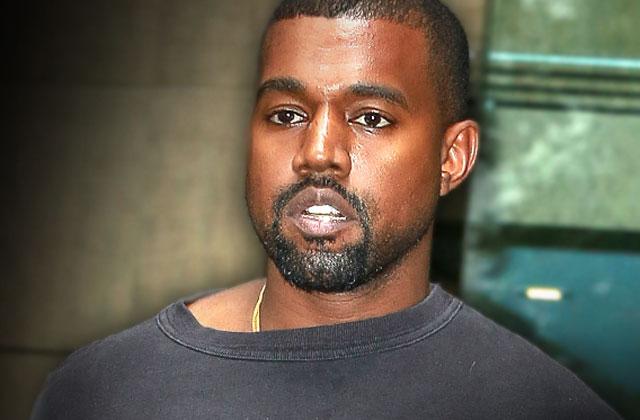 Weeks of relationship stress, sleepless nights, and work pressures pushed Kanye West to a total breakdown, RadarOnline.com can exclusively report.
As the rapper lies on suicide watch in an L.A. hospital, multiple insiders told Radar that he's been a ticking time bomb ever since wife Kim Kardashian was robbed at gunpoint in Paris on October 3.
"The whole thing with Kim pushed him over the edge," a source close to the couple told Radar. "He hasn't been sleeping because Kim has been awake all night with nightmares."
Article continues below advertisement
"It's a serious situation," the insider continued. "Kanye has been so focused on making sure Kim's okay that he forgot to take care of himself."
Another insider claimed that West has a history of pushing himself to the limit during times of stress.
"The man very rarely sleeps," the source told Radar. "He didn't think of time as 'days' and 'sleeping' at night in the same terms normal people did."
"He worked all the time and slept when he could, but it wasn't scheduled like regular people. When his assistants made meetings for him, no day or time of day was off limits."
"It seems like with the tour he's been on lately, he's gotten in to those old habits again."
As Radar reported, West, 39, was placed on a 5150 psychiatrist hold on Monday afternoon after a meltdown at his trainer, Harley Pasternak's home.
"He was crazy and delusional," an insider told Radar. "He is having hallucinations, and is paranoid."
The father of North, 3, and Sant, 11 months, was "screaming" that people were trying to kill him, and hadn't slept in days, according to the source.