Justin Theroux Seemingly Slams Jen Aniston's Ex With Crude Graffiti Post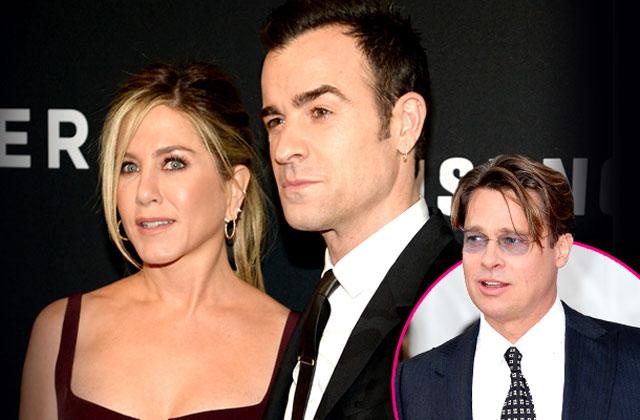 Justin Theroux accidentally stepped into the drama surrounding Brangelina's shocking divorce this week, posting a photo of a graffitied wall that read: "F**k Brad Pitt."
Of course, RadarOnline.com readers know that Theroux is now married to Pitt's famous ex, Jennifer Aniston, whom Brad divorced shortly after meeting Angeline Jolie.
But the Leftovers actor seemed blithely unaware of any controversy on Saturday, October 29, posting a photo of the graffiti design on Instagram.
Article continues below advertisement
Though Theroux's caption focused on his frustration over this year's election, it didn't take long for fans to notice the hidden message within the mural.
Later, after realizing his oversight, Theroux updated his caption to include a hashtag that read: "and no this is NOT 'shading' anyone because I'm not eleven years old, I mean seriously."
Back in September, Theroux was asked about Brangelina's high-profile split during an interview with Business Insider.
v
"As a child of divorce, all I can say is that's terrible news for those children, and that's all you can really say," he told the publication. "It's boring to sort of comment on anything else. People are having a bad time. That's horrible."
While promoting his new film The Girl on the Train, Theroux bragged about his happy marriage to Aniston saying: "We appreciate each other's sense of humor, we respect one another and we get along. I know it sounds simple but it's true!"