Presidential Election 2016
Exclusive
FBI Spoke Too Soon! Top-Secret File Of Hillary Emails Reveals Shocking Corruption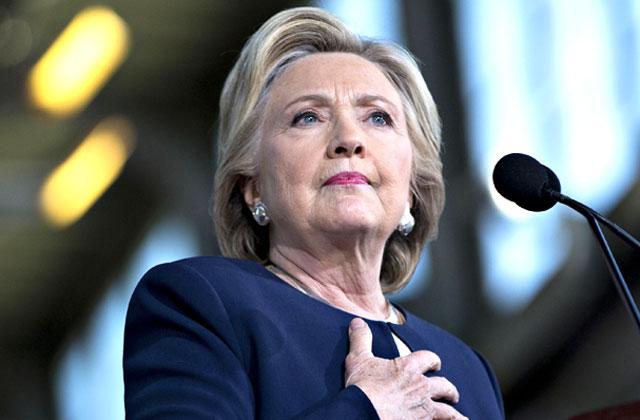 FBI Director James Comey's Election Eve exoneration of Hillary Clinton was both premature and shockingly uninformed, a top intelligence source exclusively claimed to RadarOnline.com.
The insider reviewed the contents of a secret dossier containing 100,000s of documents hacked by Russian intelligence from Clinton's home-brew server before she could permanently delete them.
"This is what the FBI doesn't know," said the source, who spoke on the condition of anonymity because he wasn't authorized to do so.
Article continues below advertisement
In a bombshell world exclusive that has rattled the race for the White House, Radar began publishing on Friday the contents of a report prepared by the Italian version of the CIA – or Agenzia Informazioni e Sicurezza Esterna – based on the emails swiped by the Russians.
In the report, which was obtained by Radar, many of those emails were reproduced and followed, in each case, by analysis conducted by Italian intelligence operatives.
According to a source with knowledge of the matter, the Agenzia Informazioni e Sicurezza Esterna obtained the documents from the Russian SVR, the successor to the dreaded KGB, during a covert meeting between representatives for both agencies on Oct. 22.
Together, the reproduced emails paint a disturbing portrait of both Clinton's time during – and after – her stint as Secretary of State. (The emails date from March of 2010 to July of 2015.)
Article continues below advertisement
The reproduced emails represent exchanges between Clinton, 69, and her top aide Huma Abedin, who serves as vice chairwoman of her campaign.
In all, the report – and the reproduced emails it contains – exposes new information about Clinton's brazen "pay-for-play" use of the Clinton Foundation to shake down foreign leaders and diplomats for access in return for cash.
The report also describes how Clinton went to great lengths to conceal the seriousness of her medical condition from the American public after she took a nasty fall down a flight of stairs at the end of 2012 – a fall that required her to spend three days in the hospital and left her with blot clots in her brain that may still exist!
The report provides new insights into Clinton's actions after violent extremists attacked the American consulate in Benghazi, Libya, in September of 2012.
"Avoid that they appeal to the AUMF, lets give a political weight to the wait, take time," the message reads. (The acronym AUMF most likely refers to an "authorization for the use of military force.")
The text continues, "What has happened has happened, at Sigonella they are standing still, they have to remain firm."
Article continues below advertisement
Sigonella almost certainly refers to Naval Air Station Sigonella, located in the Italian island region of Sicily.
According to reports, a US Air Force source once claimed that attack jets were being armed and fueled at Aviano Air Force Base in northern Italy on Sept. 11, 2012, or the night of the Benghazi attacks. The source has said the jets could have refueled at Sigonella, which is located some 400 miles from Benghazi, and helped stave off the slaughter.
But according to the message, Clinton insisted, "the more hours go by the better it is," claiming, "it will seem that he is not able to take a decision about an international scenario."
The report, as it was originally obtained by Radar, was written in Italian. Radar then worked with a respected professor of the language to translate them to English.
Comey, for his part, announced on Sunday night that the FBI's rejuvenated investigation into Clinton's emails had concluded with no recommendation for prosecution.
Article continues below advertisement
The declaration came only eight days after Comey had said a vast trove of emails, new and duplicates, apparently, had been discovered on a computer Abedin shared with her disgraced and estranged husband, Anthony Weiner, now under a child sex probe.
Comey's 11th hour exoneration of Clinton ignited disbelief from Republican nominee Donald Trump, who questioned how the agency could possibly have competently reviewed 100,000s of documents over such a short period of time.
"Right now, she is being protected by a rigged system. It's a totally rigged system," Trump said to supporters in Michigan. "You can't review 650,000 new emails in eight days. You can't do it, folks."
We pay for juicy info! Do you have a story for RadarOnline.com? Email us at tips@radaronline.com, or call us at (866) ON-RADAR (667-2327) any time, day or night.