'Unprofessional!' Ben Affleck PR Team Accused Of 'Censorship' During Interviews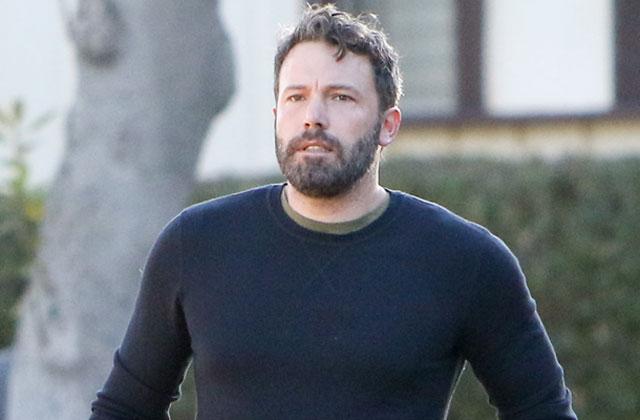 Ben Affleck may have sat down for a slew of in-depth interviews promoting his new film The Accountant this week, but chances are you won't get to see them in full.
Reporter Sam Rubin of KTLA publicly shamed Affleck's PR team for interrupting his session with the actor — and even editing out certain sound bites that could be misconstrued, according to The Hollywood Reporter.
Rubin spoke out about the experience on the air Tuesday, calling it "something so shocking, something so unprofessional" that he had to speak out.
Article continues below advertisement
During their interview, Rubin asked Affleck about being the subject of a number of tabloid headlines in recent months, when "the PR dope who is in the room actually interrupts us," asking Rubin to "stick to the film."
"But wait, it gets worse," Rubin continued, claiming that the "studio people" were also editing someone else's video interview to get rid of a joke Affleck made about drug use.
"They were taking out a remark he had actually made of his own freewill and cutting it out of the interview they were giving to somebody, because they think you might not understand it, you might not get Ben's sense of humor, it might make him look bad," Rubin said, exasperated.
Watch the Video on RadarOnline.com:
At the end of his rant, Rubin proclaimed that had he known the interview was going to be censored, "I would never have gone to your junket. I would never have been involved with promoting a movie that's trying to censor reporters covering the movie . . .you'll never hear me mention this movie ever again."
Do you think Ben's PR Team is taking things too far with censorship? Let us know in the comments below! We pay for juicy info! Do you have a story for RadarOnline.com? Email us at tips@radaronline.com, or call us at 800-344-9598 any time, day or night.