House of Horrors! Wife Locked Up One-Legged Husband For Two Years, Cops Claim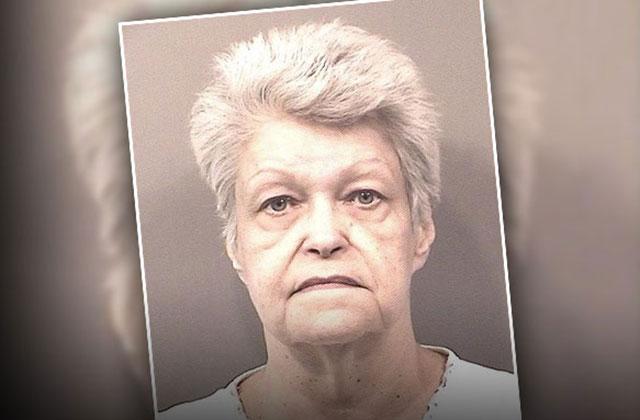 A helpless Indiana man was trapped by his wife and locked up in a filthy room for two years, cops claim.
Hugh Dickinson, 71, who was found weighing less than 100 pounds, told the authorities that his wife withheld his medicine and fed him one Meal on Wheels serving a day, along with a warm can of Pepsi cola!
Now his spouse, Darlene Dickinson, 69, of Greenwood, Ind., is charged with felony neglect of a dependent.
Article continues below advertisement
Lisa Tiedemann, who lives nearby, sounded the alert. She says she became worried when she hadn't seen Hugh in months.
"When I questioned it, she Dickinson got very defensive," Tiedemann said. She waited until Dickinson left the house one day in May, and went over to look for him.
"I went to the bedroom window. There was bugs, stuff all over the window, so I knew," she claimed.
"He was in a very dirty T-shirt, in a diaper, and covered in feces. Yeah, it was bad. It was the worst thing I'd ever seen …" Tiedemann alleged. "He was at her mercy."
Prosecutors say Dickinson confined Hugh, who had a stroke in 2000, to a bedroom for two years.
He told police his leg was amputated because of a sore that turned into an infection three years ago. He said Darlene refused to clean it and it became gangrenous.
"His room was covered in trash, covered in rotten food, was covered in feces," claimed Johnson County Deputy Prosecutor Shaina Carmichael. "He was extremely thin, malnourished and needed care."
Dickinson faces up to three years in prison if convicted.
Her husband is now living with his son, has put on 30 pounds and is in much better health.
We pay for juicy info! Do you have a story for RadarOnline.com? Email us at tips@radaronline.com, or call us at 800-344-9598 any time, day or night.