Exclusive
Toni Braxton Cancels Tour Dates Amid Battle With 'Serious' & 'Deadly' Disease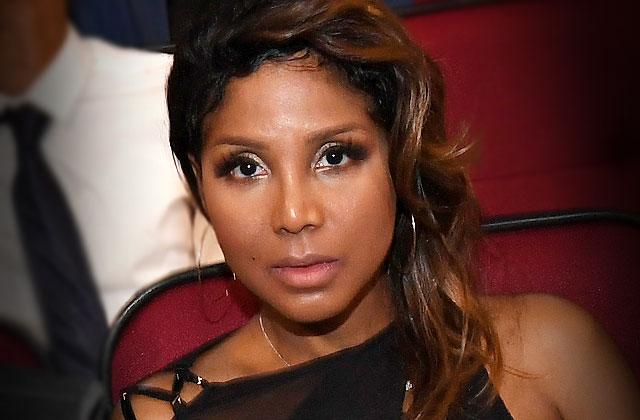 Toni Braxton is facing kidney failure as a result of her deadly battle with lupus — and needs a dicey transplant surgery to save her life, fans fear.
Hospitalized twice for treatment of organ-savaging lupus, the "Un-Break My Heart" singer was forced to cancel three of her first five Hits Tour dates.
Sources told RadarOnline.com that Braxton, a 49-year-old mom of two, is a veteran trouper and would never miss a performance unless the situation was dire.
Article continues below advertisement
"Toni has never let her symptoms force her to cancel a show," said a source. "No matter how bad she feels, the show must go on."
"For Toni to postpone several concerts makes fans fear her condition has worsened," added the source.
Fans worry the auto-immune disease, which has already attacked her heart, is now ravaging her kidneys.
The incurable condition causes a patient's immune system to destroy healthy body tissues and cells, including organs and joints.
"Lupus is very serious and can often be deadly," noted top New York internist Dr. Stuart Fischer.
Kidney failure is a leading cause of death for lupus victims, say experts, and often a transplant is their only hope.
But heart disease is also another major complication and leading cause of death for victims, say experts.
R&B star Braxton was first diagnosed with pericarditis, inflammation of the heart lining, in 2003.