Dead Girlfriend's Grieving Mother Slaps Jim Carrey With Wrongful Death Lawsuit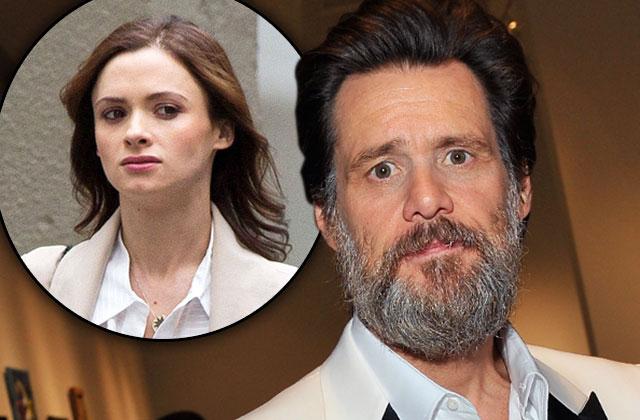 Jim Carrey has been hit with a second lawsuit for the wrongful death of Cathriona White. RadarOnline.com has obtained exclusive documents revealing his late ex-girlfriend's mother is suing the actor.
According to the lawsuit obtained from the Superior Court of California, Brigid Sweetman alleges her daughter overdosed after she learned Carrey had given her three sexually transmitted diseases.
"Carry's abuse included, but was not limited to, Carrey giving Ms. White three STDs without warning her (two types of Herpes and Chlamydia) lying to her about it, 'dumping' her out of concern for saving his own carefully crafted public image."
Article continues below advertisement
He ended their relationship by texting her, "You have become too much drama."
When she said she deserves better, he slammed, "No you really don't. You're being overly dramatic and ungrateful and I don't want to here sic anymore misery."
In a letter written by White, she explained how he failed to apologize and was "disrespected, degraded, called a whore, an opportunist and threatened."
The documents claim Carrey monitored surveillance cameras to White's home to keep track of her. When an assistant checked the surveillance cameras it was discovered she last entered the residence on September 24, 2015 and had not left for over a day. Despite the revelation, the assistant or Carrey did not alert authorities.
Article continues below advertisement
He is also being sued for violation of the drug dealer liability act. The lawsuit alleges Carrey illegally obtained and distributed controlled substances by using the bogus name "Arthur King."
"Carrey proceeded to provide the prescription drugs to Ms. White," the papers read. "Carrey did so despite the fact that he knew full well that Ms. White was ill equipped to ingest and manage highly addictive prescription drugs outside the care of a licensed physician; was prone to depression; and had previously attempted to take her own life."
The plaintiff is asking for general and economic damages in an amount in excess of the jurisdictional minimum, funeral and burial expenses, past and future damages, statutorily allowed damages, exemplary and punitive damages, attorney's fees, costs of suit, pre-judgment and post-judgment interest in accordance with the law, and other and further relief the court deems just.
In September, White's estranged husband Mark Burton filed a wrongful death lawsuit against Carrey.
Article continues below advertisement
"This is a case about Defendant Jim Carrey using his immense wealth and celebrity status to illegally obtain and distribute highly addictive, and, in this case deadly controlled substances," the court papers obtained by RadarOnline.com read. "He obtained these drugs illegally and under a bogus name ('Arthur King') and then gave the drugs to White."
The papers continued, "The result that followed was predictable and foreseeable. Ms. White overdosed on the drugs on or about September 24, 2015 and died.
We pay for juicy info! Do you have a story for RadarOnline.com? Email us at tips@radaronline.com, or call us at (866) ON-RADAR (667-2327) any time, day or night.