Presidential Election 2016
Exclusive
Hillary Terror Bombshell: Massive Secret Service Breach EXPOSED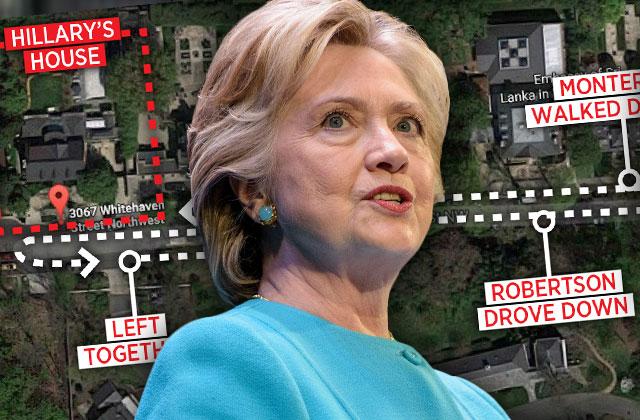 Article continues below advertisement
Astonishingly, two agents sitting in a running SUV failed to spot anything amiss as Robertson sailed past them, and headed to the dumpster — just hours after Hillary spoke at a campaign stop.
Montero openly — and legally — picked up a bag of trash, and returned to his car.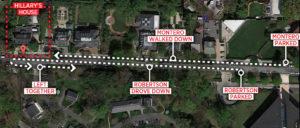 "During the 27-minute operation, I could have taken a 'bomb' if I had one, and placed it in Hillary's trash — without question!" said Robertson.
Article continues below advertisement
"It could have been a deadly suicide mission for me — and for Hillary. If I had terrorist connections, I could have been bringing in explosives, chemicals — anything at all. It's a massive security embarrassment."
The security gap exposed by RadarOnline.com shows just how easily that could happen. When shown the sensational evidence, Former U.S. Secret Service agent John A. Carman told RadarOnline.com, "This is a colossal mistake that could end up with big changes in the Clintons' security detail."
"An enemy agent could have easily placed a bomb under the SUV that carries Secretary Clinton and her security detail! Who needs a computer hacker to sway the election when a tragedy like this could have occurred? Taxpayers should be furious that their money is squandered while the Clintons are left vulnerable. There is really no excuse for this breach."
Amazingly, the RadarOnline.com reporters returned to Hillary's cul-de-sac in the capital's ritzy Georgetown section TWICE MORE without being confronted!
Article continues below advertisement
While the clueless "keystone cops" sat outside, more agents were inside the mansion. Presumably, they were monitoring the property's exterior via security cameras, including one dangling from a nearby tree!
When Robertson and Montero returned for a third and final visit, the trash bins had FINALLY been removed from the sidewalk.
The SUV was parked in the same spot — but the two agents had been alerted to their blunder, and stood sentinel at the front door.
Each year the U.S. government spends $1.8 billion on the Secret Service and its 4,400 agents — assigning them to protect the nation's top elected leaders, former presidents, and visiting foreign dignitaries.
Are you surprised by the security breach? Why or why not? Let us know in the comments!
We pay for juicy info! Do you have a story for RadarOnline.com? Email us at tips@radaronline.com, or call us at (866) ON-RADAR (667-2327) any time, day or night.