Exclusive
Mystery Solved! Notorious Skyjacker D.B. Cooper FOUND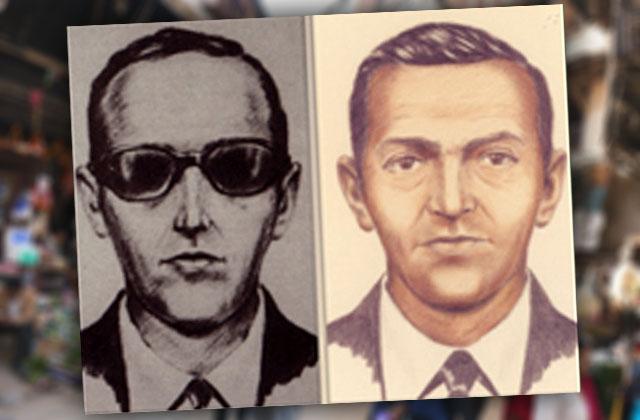 Infamous skyjacker D.B. Cooper was really a rogue ex-Army pilot who tried to fake his own death!
That's the claim of author and filmmaker Thomas Colbert — and he's suing the FBI to prove it!
Colbert is dead certain "Cooper" is actually Robert Henry Rackstraw, a 72-year-old Vietnam veteran living in San Diego.
"There has been lots of speculation about who D.B. Cooper might have been," Colbert, author of The Last Master Outlaw, told RadarOnline.com.
Article continues below advertisement
"But I'm convinced that we have the culprit. There's just too much evidence against him!"
Colbert and his team have been working for years to gather information on the mystery, which was recently featured in the History Channel special, D.B. Cooper: Case Closed?
Colbert, a law enforcement trainer and community affairs specialist for three decades, believes it was Rackstraw, a helicopter pilot in Vietnam, who parachuted out of a plane over Washington on Nov. 24, 1971, with $200,000 in cash.
"Dan Cooper" — or "D.B. Cooper" as he's known — was never seen again. But in 1980, a boy found $5,800 of the money in the woods near where Cooper parachuted.
Rackstraw pulled off the infamous "skyjacking" nearly five months after being "forced to resign" from the army for falsifying his college records, according to Colbert.
During a 1979 trial for check kiting, forgery and illegal possession of explosives, Rackstraw hinted he was Cooper — but then faked his own death, saying his plane was going down in Monterey Bay.
Article continues below advertisement
Jackstraw survived, and was later caught trying to copy federal pilot licenses.
Colbert became convinced Rackstraw was D.B. Cooper after interviewing former drug runners in Portland, Ore., he claims.
"Their cocaine supplier had been bragging for a year that he was Cooper," Colbert said. "But he was actually Rackstraw's secret crime partner!"
Colbert's 40-member cold case team has "uncovered 102 pieces of evidence (against Rackstraw), along a trail through five countries and 21 states," he claimed.
"We've documented six careers, three separate families, three escapes by plane, and one by river, while utilizing more than 20 identities!"
Rackstraw, who lives on a 45-foot yacht in San Diego, has denied he's Cooper.
But his second wife, Linda McGarity, said, "I think there's a good likelihood it's him. All the pieces just sort of come together."
We pay for juicy info! Do you have a story for RadarOnline.com? Email us at tips@radaronline.com, or call us at (866) ON-RADAR (667-2327) any time, day or night.