'Cruel Monster!' Beach Boys Legend Brian Wilson Reveals Disturbing Child Abuse Horror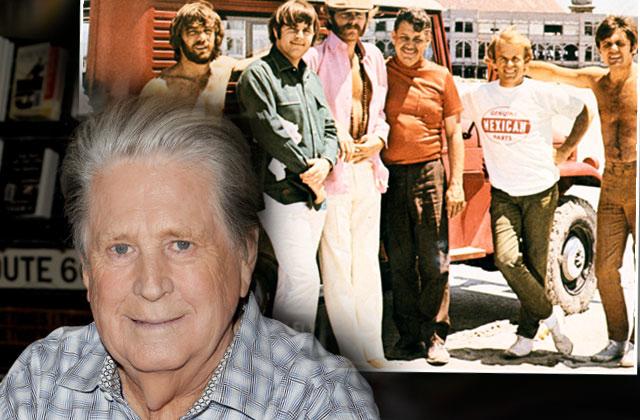 Article continues below advertisement
The deranged dad forced his sons Brian, Dennis and Carl to form a garage band that — along with cousin Mike Love and pal Al Jardine — would morph into the legendary Beach Boys.
"My dad was violent," confesses Brian. "He was cruel. He drank too much and became a monster."
"Whenever I got afraid, he would yell at me or slap me or call me a p***y! He'd slap the boys again and again."
When he wasn't punching or slapping them, Murry would pop out his glass eye and force his sons to look into the hideous "space where the eye used to be."
Once, Brian tried to get back by bringing his dad poop on a plate and telling him, "Here's your lunch."
Murry told Brian to get into the bathroom, followed him in and "whipped the hell out of me. There were hundreds of those times."
While the brothers grew up just a few miles from the beach and are considered the founders of the California surfer sound, the boys didn't surf.
Brian says he tried to surf early on, but quit after getting conked in the head by his board.
Article continues below advertisement
Despite his musical success, reclusive Brian has been tormented by voices he hears in his head and severe anxiety.
During an interview, he confessed, "for the past 40 years I've had auditory hallucinations in my head, all day every day, and I can't get them out." He says the voices started "about a week after I'd taken some psychedelic drugs."
He also suffers from intense fears and phobias, once spending months in bed. He turned into an "over-eater" and ballooned to over 300 pounds, suffered a nervous breakdown and was cheated out of a fortune by quack psychotherapist Dr. Eugene Landy, who took over his life while charging him $35,000 a month for treatments. Fortunately, he's managed to battle back.
"My story is a music story and a family story and a love story," Brian writes. "But it's a story of mental illness, too."
We pay for juicy info! Do you have a story for RadarOnline.com? Email us at tips@radaronline.com, or call us at (866) ON-RADAR (667-2327) any time, day or night.