Exclusive
Killer Brain Virus Haunts Diva Barbra Streisand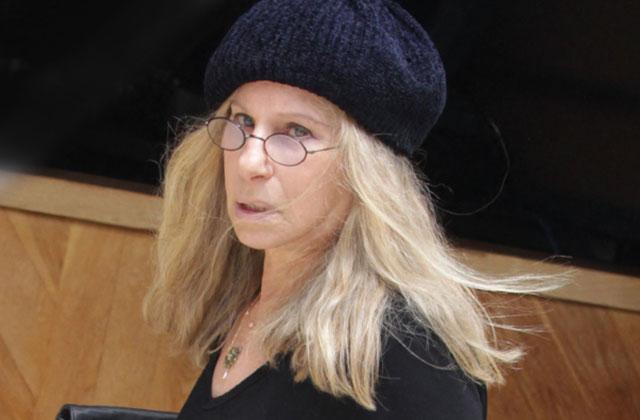 A killer brain virus is wreaking havoc with superstar Barbra Streisand's balance and moods — and the issue may spell doom!
The 74-year-old diva contracted the virus as a child, and it's left her battling an incurable ear condition that causes a terrible wailing inside her head — a noise only she can hear.
"I was in the sixth grade when I started to hear these noises, and I would put scarves around my head to try to block them out," Streisand has said. "I was afraid to find out what it was."
Article continues below advertisement
The condition, known as tinnitus, has plagued the Funny Girl star since she was 7 years old. Most disturbing, the chronic ringing and hissing in her ears is getting progressively worse as she ages.
"I've tried all sorts of things — white noise machines, masking devices, you name it. Nothing helps!" a frustrated Streisand said.
The inescapable buzzing has caused Barbra to collapse, wrecked her sleeping habits — and has been blamed for her many angry outbursts on a recent mini-tour.
"It's annoying and I long to hear silence," said Streisand, who intentionally kept her last tour to just 10 dates to manage the madness.
"When she's doing a concert and the audience applauds, the background noise helps to drown out the wailing. But if she pauses in a song or something, the pain just gets worse," revealed a source on the tour.
Streisand's tormented, noted insiders, by the constant fear that she may eventually lose her hearing.
Article continues below advertisement
Although tinnitus can be the result of a childhood viral infection, it can also "be the sign of something as serious as a brain tumor," according to Dr. Derald Brackmann, a former otolaryngologist and professor at the University of Southern California, who has not treated the singer.
Haunted by the tumor threat, Streisand has told husband James Brolin and pals she's terrified the condition will kill her.
"She already is deeply distressed by the endless torment she's endured from this condition, which has plagued her most of her life," said one confidant. "Now she's convinced it could claim her life altogether."
We pay for juicy info! Do you have a story for RadarOnline.com? Email us at tips@radaronline.com, or call us at (866) ON-RADAR (667-2327) any time, day or night.