TV Reporter Couple Pleads Guilty To Breastfeeding Baby After Using Cocaine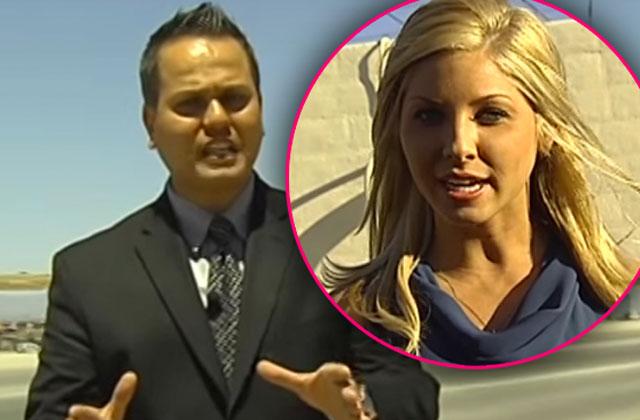 Popular Tucson TV reporter couple, Som Lisaius and Krystin Sorich, have pleaded guilty to endangering a child after their infant daughter was found with cocaine in her system in May, RadarOnline.com has learned.
According to reports, the pair has been charged with three felonies each, including child abuse, possession of narcotics and possession of drug paraphernalia.
Prosecutors on the case said Sorich had taken cocaine on May 14 during a gathering with friends, and breastfed their then 4-month-old daughter the following day.
Article continues below advertisement
When the baby went limp, the couple, who have been married just over two years, rushed her to a local hospital.
Later, blood tests revealed that the child had cocaine in her system.
Watch the Video on RadarOnline.com:
After obtaining a search warrant, police discovered 1.59 grams of coke, along with a scale, in the Lisaius' home. Their daughter is now in the custody of the Department of Child Safety.
The former TV personalities now face up to two years in prison for the offense.