Not Keeping Up! Terry & Heather SLAM Kylie Jenner & Kardashians' Plastic Surgery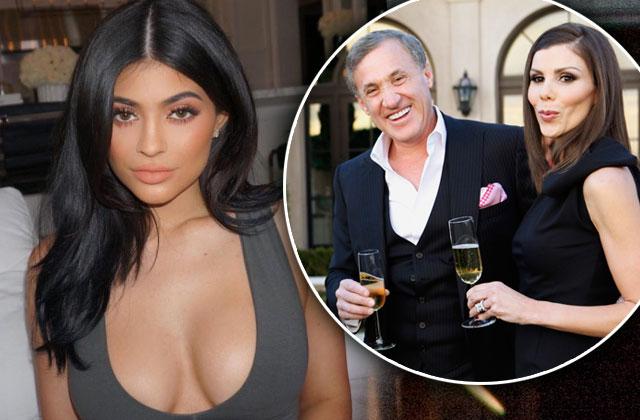 Terry and Heather Dubrow aren't just raging war in the OC — they're starting feuds with Hollywood, too!
In a new interview to promote their book, Dr. and Mrs. Guinea Pig, the Real Housewives of Orange County stars took aim at Kylie Jenner and her famous sisters!
"You have celebrities like Kylie Jenner moving the plastic surgery needle by doing things normal people wouldn't do," Terry, 57, revealed to The Daily Mail.
Article continues below advertisement
"My 12-year-old is talking about lip augmentations, so we're having conversations about that at home," he explained in nod to 19-year-old Jenner's infamous lip fillers. "It's a scary time."
He added, "17 and 18 year olds are talking about liposuction and Botox."
Then, Terry and Heather, 47, took aim at the Kardashians, most notably Kim.
PHOTOS; Kim Kardashian's 'Raunchy' Sex Life EXPOSED: Sex Toys, Tapes, & More!
"You know, just when you thought the Kardashians were done, their ratings doubled, and the same thing is going to happen with butts," Terry said of rear-enhancing plastic surgery.
"What are those butts going to look like in 20 years?" Heather dissed.
But, as RadarOnline.com reported — Kardashian fans are keeping up with Jenner's front side instead!
The lip kit queen recently stepped out in a red corset, sparking boob job rumors. The Keeping Up With the Kardashians star denied the claims, saying she "never" had work done — she had gotten her period instead.
Terry hasn't commented on her surgery yet.