Exclusive
Scientology Boss David Miscavige Called 'Little Hitler,' Accused Of Terror Tactics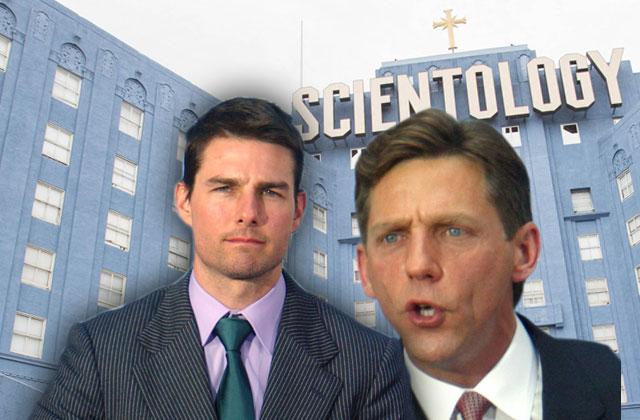 Scientology boss David Miscavige was called "Little Hitler" as a child — and uses blackmail, fear and even A-list member Tom Cruise — to maintain control of the controversial cult.
Those are the shocking revelations of Miscavige's sex-crazed own brother, Ronald, who fled the church 16 years ago after rising to a powerful position in its inner circle.
Kinky Ronald has his own sordid past: He paid thousands for sex and hired hookers more than 30 times over a two-month rampage that came crashing down with a secret FBI arrest.
Article continues below advertisement
RadarOnline.com tracked down the pervert, who deflected his own scandal with a series of stunning new revelations about his menacing brother, and Scientology's sinister reach.
"They've got the most powerful propaganda machine since the Nazis — and Tom is their prized puppet !" Ronald, 58, told RadarOnline.com in a world exclusive interview. "It's a horrible organization, and I would definitely liken my brother to Adolf Hitler."
Ronald, who held a lofty position in the church's elite Sea Org, got a taste of his brother's tactics when he was followed after he left the church in 2000.
"I also got an intimidating phone call from my sister, Jenna, who's in Sea Org," said Ronald. "She tried to blackmail me to stop my dad from writing a book about Scientology."
After his book Ruthless: Scientology, My Son David Miscavige, and Me was published, Ronald Sr. claimed David hired investigators to follow him for more than a year after he quit the church.