Scientology Leader David Miscavige Ordered Private Eyes Spy On His Father, Planned To 'Let Him Die' –– Sensational Police Report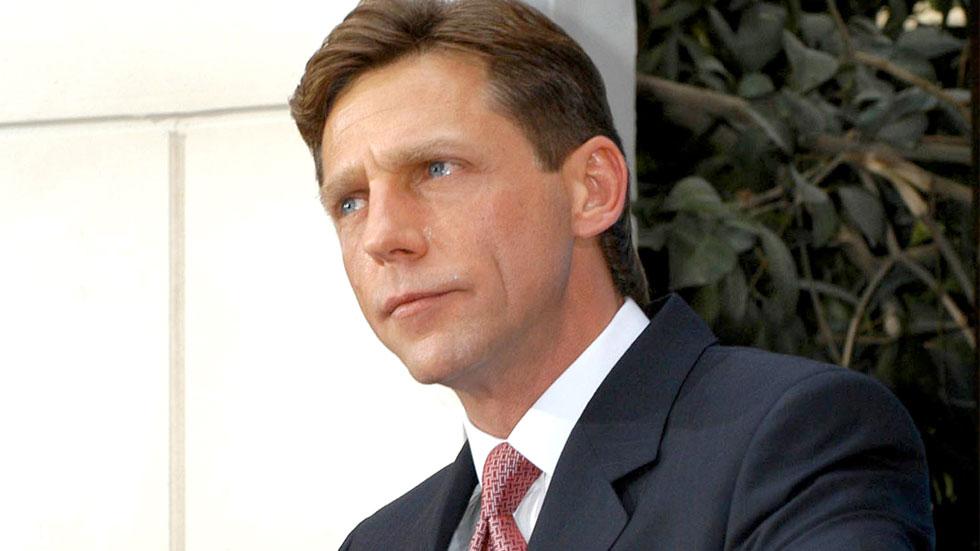 Scientology frontman David Miscavige proved to be so concerned over his father's whereabouts and behavior that he reportedly spent ample amounts of money to have private detectives keep an eye on him.
According to the LA Times, Miscavige had his father tracked for 18 months using tactics including eavesdropping, reading emails, and even planting a GPS on his car.
Records indicate that the Scientology leader had been spending a whopping $10,000 per week on the endeavor.
Article continues below advertisement
The famed church has been under fire with a slew of allegations in recent weeks, mostly thanks to the release of HBO's new exposé documentary Going Clear.
But what would make Miscavige want to keep tabs on his father?
Ronald Miscavige Sr. had recently parted from the church and his son was reportedly worried that it would result in negative reviews to the public.
One report claims the detectives "would stand behind him and take pictures of the screen" while he checked his emails in the library and "when he would be eating at a restaurant, they would sit nearby or at his table and listen to his conversations."
Interestingly, in 2013 one hired detective, Dwayne S. Powell, was arrested near Ron's Wisconsin home, with possession of "two rifles, four handguns, 2,000 rounds of ammunition and a homemade silencer in his rented SUV."
Even worse, another allegation claims that on one occasion Powell came across Miscavige in what appeared to be a state of cardiac arrest. Though it turned out to be a false alarm, reports state that David had advised him that "if it was Ron's time to die, to let him die and not intervene in any way."