Exclusive
Lil Wayne Cuffed After Cops Storm Home To Investigate Claims Of Man 'Shot And Bleeding'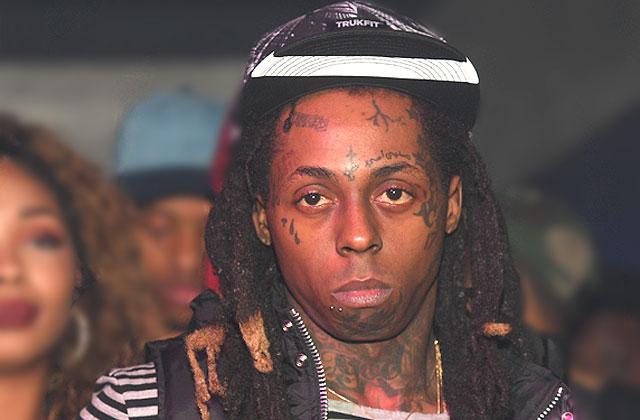 RadarOnline.com can exclusively reveal the shocking details of a gunshot call to Miami Beach police that ended with Lil Wayne handcuffed and demanding to be taken to jail.
Cops descended on the rapper's Miami Beach area home after a still unknown caller phoned in reports of gunshots at the property on Sept. 2. According to the police report obtained by RadarOnline.com, the mystery caller stated that "a male was shot and bleeding."
Article continues below advertisement
"Moments later, he became irate and upset by screaming at officers, saying, 'I'm tired of this s**t. Take me to jail,'" reads the report.
Cops claim they became "concerned" for their safety, as well as that of Lil Wayne, 33. As a result, "officers had no alternative other than to handcuff him in order to clear the entire home and to make sure that there was no one harmed or in danger."
RadarOnline.com can exclusively reveal that during the tense incident, Lou "Dr. Lou" Bermudez, the longtime former Operations Manager of Young Money Entertainment — the label Lil Wayne founded — was called and helped diffuse the situation.
Article continues below advertisement
Once the home was cleared, Lil Wayne was un-handcuffed "and made whole."
"Upon the conclusion of our investigation, Mr. Carter apologized to officers for his actions and advised that he understood the importance of why officers needed to secure his home," states the report.
However, Lil Wayne took to Twitter in the hours after the troubling situation to vent about his fragile emotional state, raising concerns that not everything is okay with the rapper behind the scenes .
"I AM NOW DEFENSELESS AND mentally DEFEATED & I leave gracefully and thankful I luh my fanz but I'm dun," Lil Wayne tweeted on Sept. 3.
An unknown caller placed a similar hoax call to police last March.