Exclusive
Desperate Plea? 'American Idol' Begs Judge To Not Void Phillip Phillips' Contract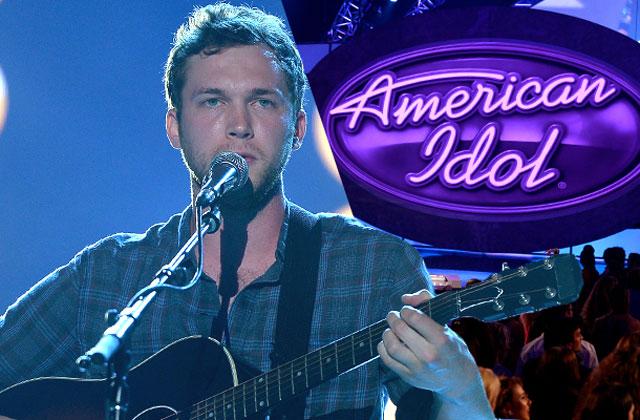 American Idol isn't letting Phillip Phillips go without a fight! RadarOnline.com has obtained exclusive documents revealing executives are begging a judge to deny the singer's request to void his recording contract.
The company that produces American Idol, 19 Entertainment, filed a lawsuit against the season 11 winner in June accusing him of refusing to pay $1 million in management fees. The plaintiffs are seeking $5 million in damages.
Article continues below advertisement
In 2012, the "Gone, Gone, Gone" singer filed a complaint with the Labor Commission to void his contract with 19 Entertainment.
According to the company, Phillips, 25, stopped paying them close to the time he filed his complaint. Phillips denies he owes the management company because they violated California law.
The Labor Commission has not reached a decision yet in the case.
19 Recordings went to court on September 6 to ask the judge to refrain from voiding the singer's contract. The company fears if Phillips will be let out of the deal, over 50 contestants will ask for the same treatment. The possible aftermath could ruin the company financially.
"The contractual relationship 19 Debtors have not just with him, but with 57 other contestants on 19 Debtors' program, American Idol," the papers read. "Intentionally or not, Phillips' allegations could lead to a surge of new lawsuits from American Idol contestants who appeared on the show during the past 15 years, asserting 'me too' claims designed to retain the benefits offered by 19 Debtors without fulfilling the obligations each undertook."
Article continues below advertisement
The company, who allegedly served as his personal manager, record label and publishing company, believes winning the case will help them survive bankruptcy.
"Phillips' action may encourage other baseless litigation's against 19 Debtors and jeopardize their business model, whereby they act not only as a record label to finance the recording and distribution of music, but also serve to administer an artist's songwriting, endorsements and provide overall career guidance as manager," the papers continued.
Who do you think will win? Tell us in the comments!